Alexis Lafreniere: Hockey's Next Big Thing – Beckett Pricing Insider
Prospecting in hockey, much like baseball, doesn't always work. One can try the best they can and dig deep into the numbers to make an educated guess, but sometimes it just doesn't work out. Names like Scott Glennie, Patrick Stefan and, dare I say, Alexandre Daigle all send chills up the spines of the hockey prospector.
Those guys were all can't-miss names in the NHL Draft, and each of them is no longer playing hockey following largely disappointing careers.
With that in mind, I present to you the Next Big Thing, Canadian Alexis Lafreniere.
For those of you who don't follow junior hockey, at the young age of 17, Lafreniere has been tagged as a generational, can't-miss prospect. The kid is doing everything he can to be ready to make an impact in the NHL once his time comes.
Until then, the hockey collecting world will have to make do with his cards that are already available, some of which are demanding top dollar on the secondary market. He's only available in a few sets so far, so here is where to look to find him.
2017-18 Upper Deck CHL
The first time this young man popped up on my radar was with Upper Deck's 2017-18 CHL release. The impact was immediate. His base rookie card from the 400-card set was selling like a Young Guns rookie from Upper Deck Series 1 or 2, and it still carries that weight. There are of course the Exclusives and High Gloss parallels that will sell for more, and not to be outdone by the autograph version can be found for less than $150.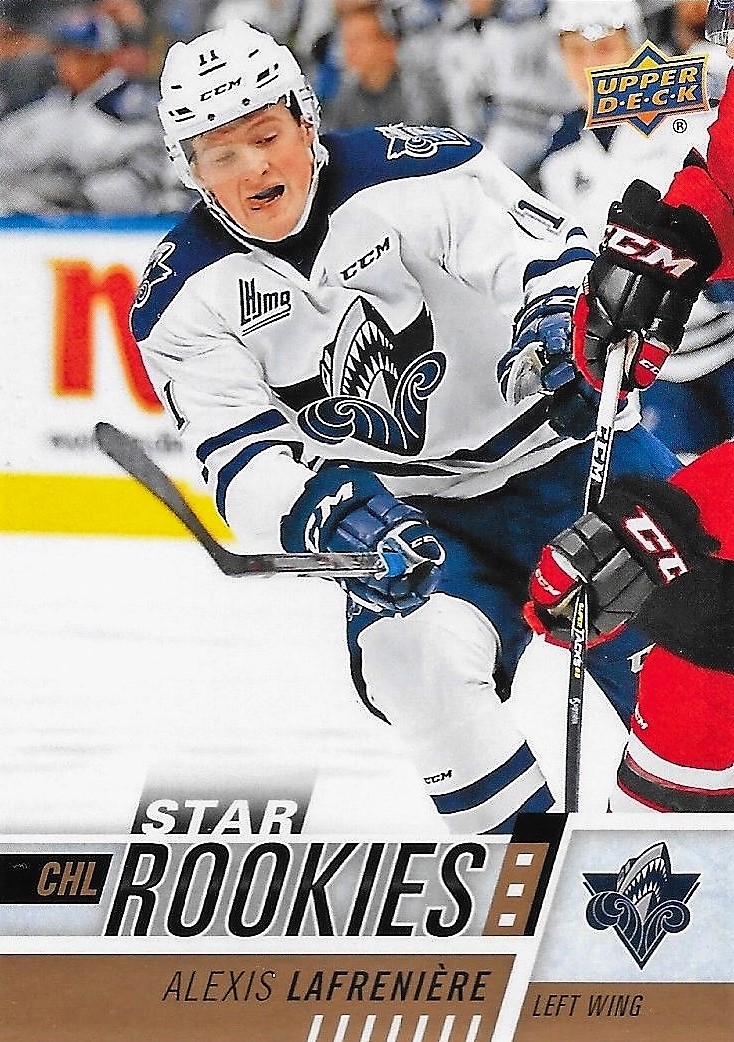 2018-19 Upper Deck CHL
Just like above you can find Lafreniere's cards in the base set along with its respective parallels. He also pops up in the insert sets and has an autograph as well. If you want to grab a more affordable card then aim for the base and the inserts, but if you find the autograph available I wouldn't shy away from it either at that $100 mark.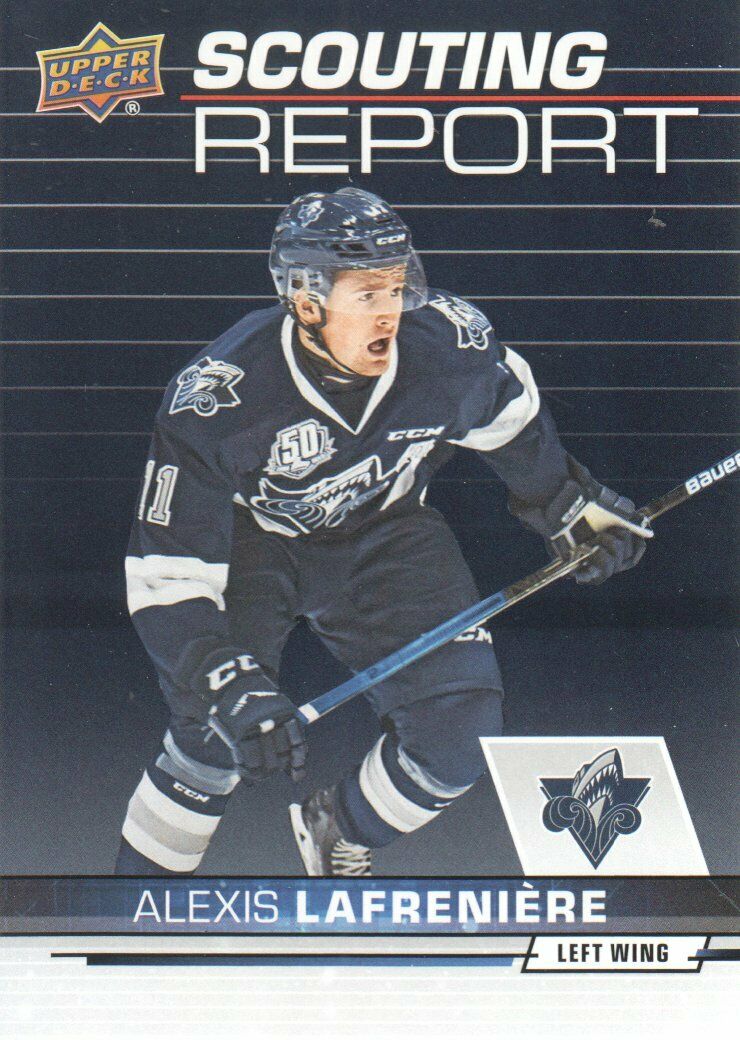 2018-19 Upper Deck Team Canada Juniors
If you're not a fan of or just don't know the CHL teams, then your next best option is Upper Deck's Team Canada Juniors. This set has been popular for a while and for many reasons. You get the best of Canada's top prospects with a good dose of NHL royalty mixed in as well. Again, look for Lafreniere in the base, parallels, inserts, and autograph sets.