COMMENTARY: Alex Rodriguez's baseball cards won't recover from suspension, scandal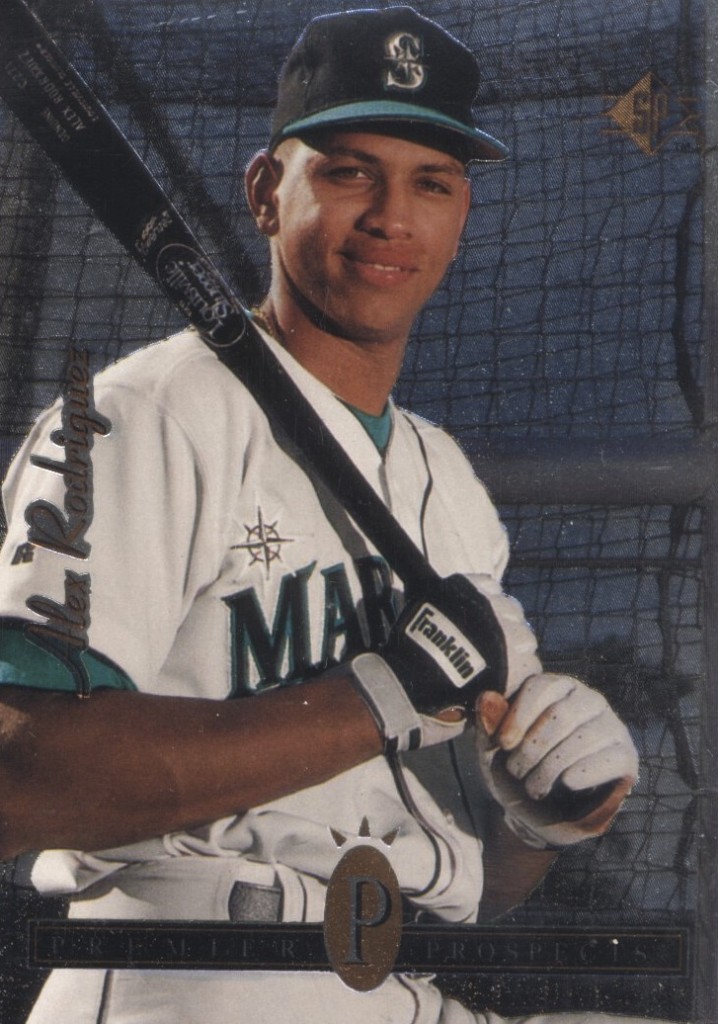 By Chris Olds | Beckett Baseball Editor | Commentary & Opinion
At one point, he was projected to be the next player atop the career home run list — the guy who would push aside Barry Bonds and his joyless 762 home runs, making his mark like no player had ever done before.
Alex Rodriguez has done just that.
He's done just that by becoming the highest-paid and most-successful player ever banned for performance-enhancing drugs. He was suspended on Monday for both evidence of extensive use, according to Major League Baseball, as well as his actions to obstruct baseball's investigation into Biogenesis that led to a dozen other suspensions on Monday and Ryan Braun's suspension in July.
While Bonds' career ended under the BALCO investigation's shadow, he never faced a suspension from MLB let alone served one. While Bonds was later convicted on obstruction of justice charges, he never admitted what might have been behind his elusiveness — though we probably can all figure it out. On the other hand, A-Rod admitted he used steroids and/or PEDs in the past and limited it to a certain timeframe, saying that those days were gone.  MLB's investigation indicated otherwise. Now, he's perhaps a two-time liar where fans — and collectors — have been fooled once, maybe twice.
But three times? That won't happen.
Banned for 211 games starting on Thursday — the remainder of this season following a small appeals window and all of next year — Rodriguez's career just might be over with this entire mess being more memorable than any of his 647 career home runs, the benchmark that once optimistically defined him as destined for greatness.
At age 37, Rodriguez is fifth on the career home run list, nestled between Ken Griffey Jr.'s 630 and Willie Mays' 660, and his recent seasons have been a shell of his three-time AL MVP self. Coming off an injury that has nixed this entire year, Rodriguez likely will make his debut tonight in Chicago as the Yankees have said they will play him if he's ready. (He can play while he appeals.)
On cardboard, interest in A-Rod has diminished over time and perhaps accelerated of late. His 1994 SP Rookie Card is one that had consistently pulled in a couple-thousand apiece for high-grade specimens. It now struggles and can be found raw for less than $10. His past days as a spokesman for Topps and appearances on boxes and wrappers of baseball cards are firmly in the past as he'll now join the likes of Jose Canseco, Roger Clemens, Bonds, Mark McGwire, Rafael Palmeiro and so many others on the hobby scrap-heap when it comes to interest now vs. during their ball-playing primes.
Not long ago, Rodriguez appeared poised to be one of the top players in the hobby because of his successes on the field — despite the baggage that came with his record-setting $275-million contract signed back in 2007. Simply put, not long ago Rodriguez was a player who wasn't liked but at least he performed.
But now? The show is over. The reality we saw wasn't real at all — in more ways than one.
Alex Rodriguez's image and his baseball cards won't be able to recover — no matter how long he plays or how many home runs he hits.
If he ever plays at all.
Chris Olds is the editor of Beckett Baseball and Beckett Sports Card Monthly magazines. Have a comment, question or idea? Send an email to him at colds@beckett.com. Follow him on Twitter by clicking here.
—
Loading ...
—
Loading ...
—
Loading ...
—
Loading ...
—
Loading ...