Alan "Mr. Mint" Rosen Passes Away
When you click on links to various merchants on this site, like eBay, and make a purchase, this can result in this site earning a commission.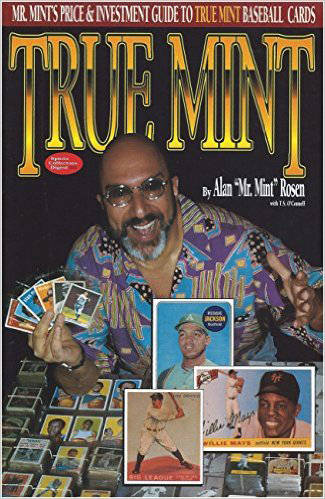 By Dave Sliepka | Beckett Baseball Editor
The sports card industry has lost another icon. Alan "Mr. Mint" Rosen passed away Thursday, Jan. 26, after a battle with leukemia. He was 70-years old.
If you were a collector in the 1980s and '90s, you knew Alan Rosen. Or at least knew of him. It was hard not to know the self-proclaimed Mr. Mint. From his trademark front-page buying ads in Sports Collectors Digest, to his premium locations at every major show, Al was bigger than life, bigger than the hobby. And he loved it that way. As Mr. Mint, Rosen promoted himself as "The world's largest buyer of baseball cards and sports cards."
Before auction houses became commonplace on the industry horizon, Al Rosen – or Mr. Mint – was the industry's largest buyer of high-end cards and whole collections. His focus was mainly vintage, but he was not afraid to make money on anything. He even dabbled in toys, going by the high-grade moniker, "Mr. C-10."
From New Jersey, Al was every bit of the East Coast used car dealer stereotype. He was loud, bold, brash and aggressive. And people loved it. To start a show, he would fill a display case with $100 bills. So, when it came to buying, he not only talked a big game, he backed it up. It was the same with his heavy advertising. He would post big dollar signs, pictures of cash, and stats from previous big deals on page one of every Sport Collectors Digest, and later Beckett Sports Collectibles. But again, he backed it up. He would often fly out to take a look at collections – and that was news itself. If it was worthy, he would usually leave with it as well. More headlines.
Al was not afraid to confront customers. He was not afraid to put an offer out, but pull it back if the person took too long. It was very much like the pressure of Shark Tank. He would do whatever he had to do to get the deal. If that meant breaking you down, minimizing the competition or burning a bridge, nothing seemed to faze him. He wasn't known to pal around with many in the industry, but he did have his friends. One of those was Beckett Authentication Services' Steve Grad.
"He was a pretty interesting guy," Grad says. "He'd seen just about everything in our business. He'd been all over buying stuff and he had a pretty cool perspective. Did he know everything? No way. He wasn't really good with autographs and authenticity, or if a card had been altered, but he knew how to buy collections."
Indeed he did.
He grew to become such a force in the hobby, shows would offer him a table or booth for free because they knew he would bring in sellers. He required it to be the best, front position at the show. Whether that be a local show or The National Sports Collectors Convention, you would never see him unless it was front and center as you walked in. If you were carrying a bag, you were sure to hear, "Got anything in there to sell?" No deals would get past him, including no less than nine different T-206 Honus Wagner tobacco cards. He may have been best known for two things: (1) The 1952 Topps Find in Quincy, Mass., in 1986 that yielded more than 40 high-number Mickey Mantle cards, and (2) Likely being the first person to appear on a national TV show, Good Morning America, talking about cards.
He was also the first to have a multi-page article written about him in
Sports Illustrated
. It's quite likely he was the first card dealer to have a promotional Photo-Ball, a Plush Beanie, and a bobble-head made of
himself
! Oh, and of course, he did write a book about his own success as well. No question he was a great self-promoter and great marketer. He ran in the same circles as Barry Halper, Reggie Jackson, and even an East Coast developer named Donald Trump. He was simply this hobby's greatest source for cash, if you needed to sell.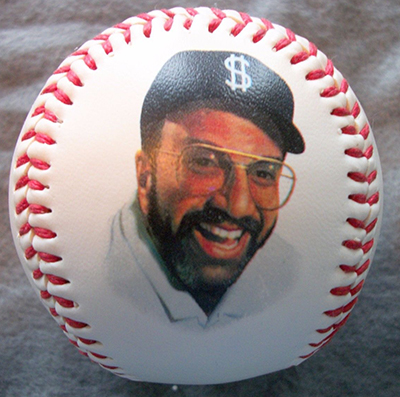 Another Rosen friend was Adam Martin of DA Card World in Buffalo. In the latter part of Alan's career, Dave Silver and Adam rose to become a force in modern card buying. Autographs and memorabilia cards were their specialty. Seeing that wasn't Rosen's wheelhouse, a relationship was born. They would travel to shows together, often splitting the booth. Rosen would get the vintage opportunities, Adam would take the modern.
"Traveling with Alan I learned a lot," Martin says. "Some of what to do, and some of what not to do. But regardless of his rough edges, Al was a hobby legend and first-ballot hobby Hall of Famer."
Added Grad, "[Al was a] good guy, but tended to alienate most people by his harsh attitude. But he was a good guy underneath all that harshness."
One thing most veterans of the sports card industry agree on is that Rosen helped promote the hobby as a viable means of opportunity. If you did not know him, his website, MrMint.com, is an interesting look into his life and the glory days of the hobby. Rest well Mr. Mint, you truly were "a buying machine."