After nine years, King James has his crown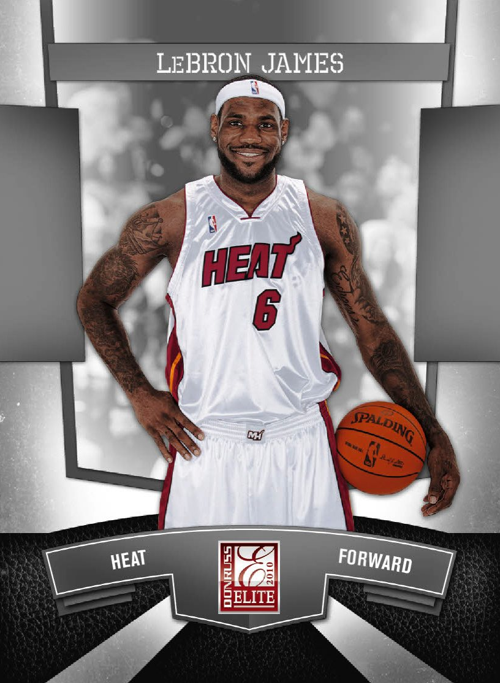 By Chris Olds | Beckett Basketball Editor | Commentary
He's been the chosen one since well before Day 1 in the NBA, and he's been anointed for greatness ever since.
After nine years and 713 games, The Chosen One finally has his ring.
In other words, LeBron James … NBA champion.
The questions now, though, are … is he worth it? Is he worth even more now? They're valid questions as countless dollars — likely millions — have been spent on his sports cards and memorabilia (signed and unsigned) and he's now considered to be closer to complete with a ring. (Expectations will likely dictate more is necessary out of the Miami Heat guard, of course.)
So, again, is he worth it? What's next for his basketball cards? Well, part of that is in the eye of the beholder — but the basketball card-buying masses apparently say "yes" as long as their pockets are deep in some instances.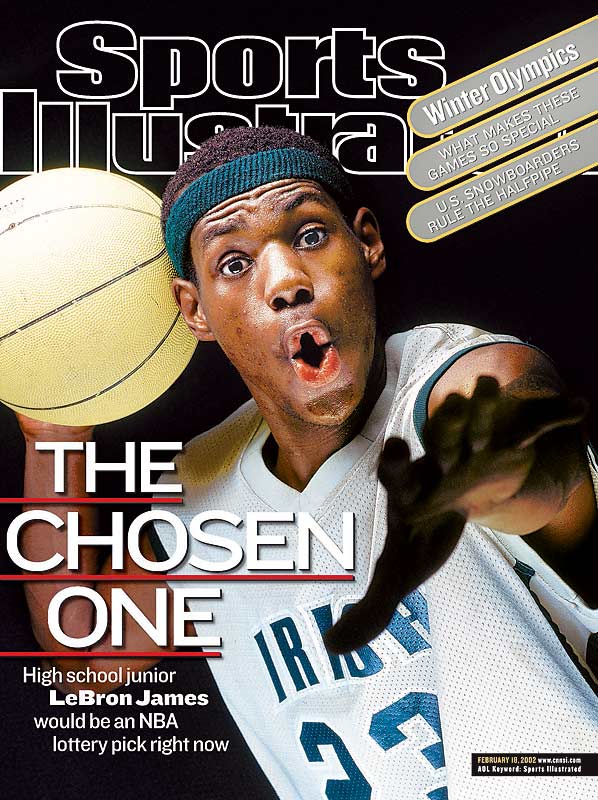 While Michael Jordan and Kobe Bryant basketball cards continue to command illogical amounts of cash at times (click the links), perhaps LeBron's first NBA title is grounds for him to have his villainous "take my talents to South Beach" persona jettisoned and for the anti-fans to realize that, after Bryant and a few other name veterans are gone in the coming years, the league will be LeBron's.
It's his and the Miami Heat's for the next year or so as it is right now.
High expectations are what happens when a guy is anointed as a high school junior, when a guy's collection of 4,976 basketball cards sell for more than $430,000 — not including those too rare to price — and a single Rookie Card can command $12,000. (Need a complete checklist of his cards or an OPG? Click here.)
Now, of course, James' added expectations are to continue a march toward the ring counts of Jordan, Kobe and beyond because, after all, he's been the chosen one for a decade and he might be behind pace.
Can James' cardboard match the expectations? Or can the expectations match the cardboard at this point? His Exquisite Rookie Card — you know, the 12-grander — will be the one that gets most notice in the form of the most dollars in the coming hours when a few inevitably sell. (You won't see any autographed official NBA championship cards, though, as James remains an Upper Deck-exclusive spokesman and Panini America has the lone license for NBA cards these days.)
How will the rest of his cards fare? Will we still love to hate Mr. South Beach or will we finally decide, finally choose, to admit he's one of the best in the game — or The One — and decide he is worth more of our collecting dollars?
It's a tough call, but it's hard to argue with Thursday night's outcome.
Chris Olds is the editor of Beckett Basketball magazine. Have a comment, question or idea? Send an email to him at colds@beckett.com. Follow him on Twitter by clicking here.
—
Loading ...
—
Loading ...
—
Loading ...