A Word of Caution About the 2017 Topps Archives Gene Hackman Buyback Autographs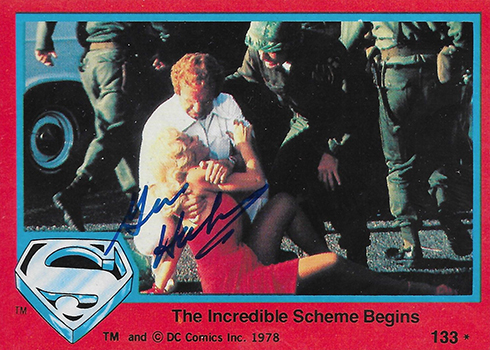 By Ryan Cracknell | Hobby Editor
Some collectors busting packs and boxes of 2017 Topps Archives Baseball are finding surprise Gene Hackman autographs. These are done as signed buybacks using Superman cards from the 1978 film where the Hollywood legend played Lex Luthor alongside Christopher Reeve.
If you pull one of these from a pack and are holding onto it, be proud. Hackman's signature is not easy to come by.
However, if you're looking to the secondary market, be careful.
The 2017 Topps Archives Gene Hackman Buyback Autographs are original cards that have since been signed. These sorts of cards, autographed or not, make regular appearances in Topps products. This year alone, millions of such cards will be inserted across several 2017 baseball lines through their Rediscover Topps program.
A common thing about nearly all of these recent buybacks is the fact that they come with a foil stamp on the front noting they're in fact buybacks. This is even true for commons from those late '80s sets where supply of originals is not an issue.
The 2017 Topps Archives Gene Hackman Buyback Autographs have no such stamp. It's a signed card with no such markers on the front.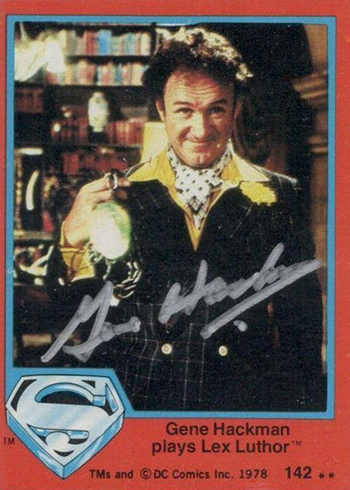 And nothing on the back.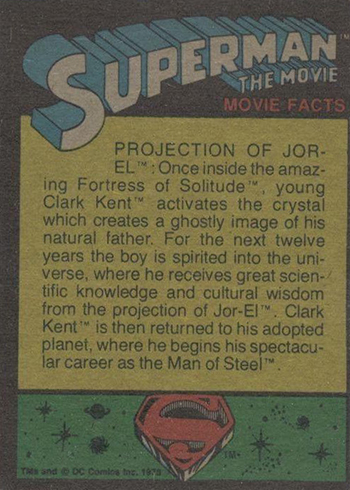 Those who get one from a pack shouldn't have any concern about authenticity issues. However, if you're looking to buy one, it's certainly something to consider and definitely be careful about. If it's a card you're thinking about getting sometime down the road, you may want to save a couple of images for reference purposes.
All of them are signed in either silver or blue pen, depending on the card. It also looks like only a handful of different cards have been used, which makes sense because who wants a card with Superman or Lois Lane signed by the person who played Lex Luthor?
Although the cards themselves don't have any authentication markers, collectors can send their cards into places like Beckett Authentication, have them assessed and get documentation.
Hackman, who has also starred in such films as Hoosiers, The French Connection and Unforgiven, signed earlier this year for 2017 Topps Series 1. His autograph there is a 1987-style Hoosiers card. Not only is it an entirely new card, but it has a foil stamp on the front.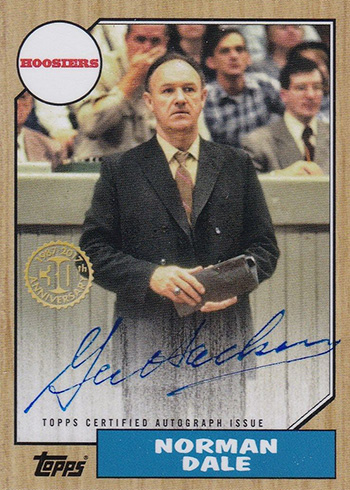 The two-time Oscar winner is a fairly tough signature to find, on cards or otherwise.
Comments? Questions? Contact Ryan Cracknell on Twitter @tradercracks.