Earlier this week Beckett Live Presents sat down with SportsCards.com to discuss their new product, A Word from the POTUS. In a move that cannot be considered anything but genius timing, these two card packs are set to release on Inauguration Day early next week. What may be even more exciting is the content inside the packs. Every pack is guaranteed to contain either a cut word/phrase from a POTUS or an autograph. Furthermore, each pack will also include an archive relic that was handled by a POTUS as well.
Sportscards.com was kind enough to send over a couple of boxes so we could open them during the show, but their delivery didn't quite make it in time. However, those packs did arrive after the episode aired and they did not disappoint. Check out the episode for all of the details then hit gallery to see what we pulled.
A big shoutout to Daryl and Bobby for joining us and for sending over those boxes for us. Check out what we hit.
George Washington Presidential Relic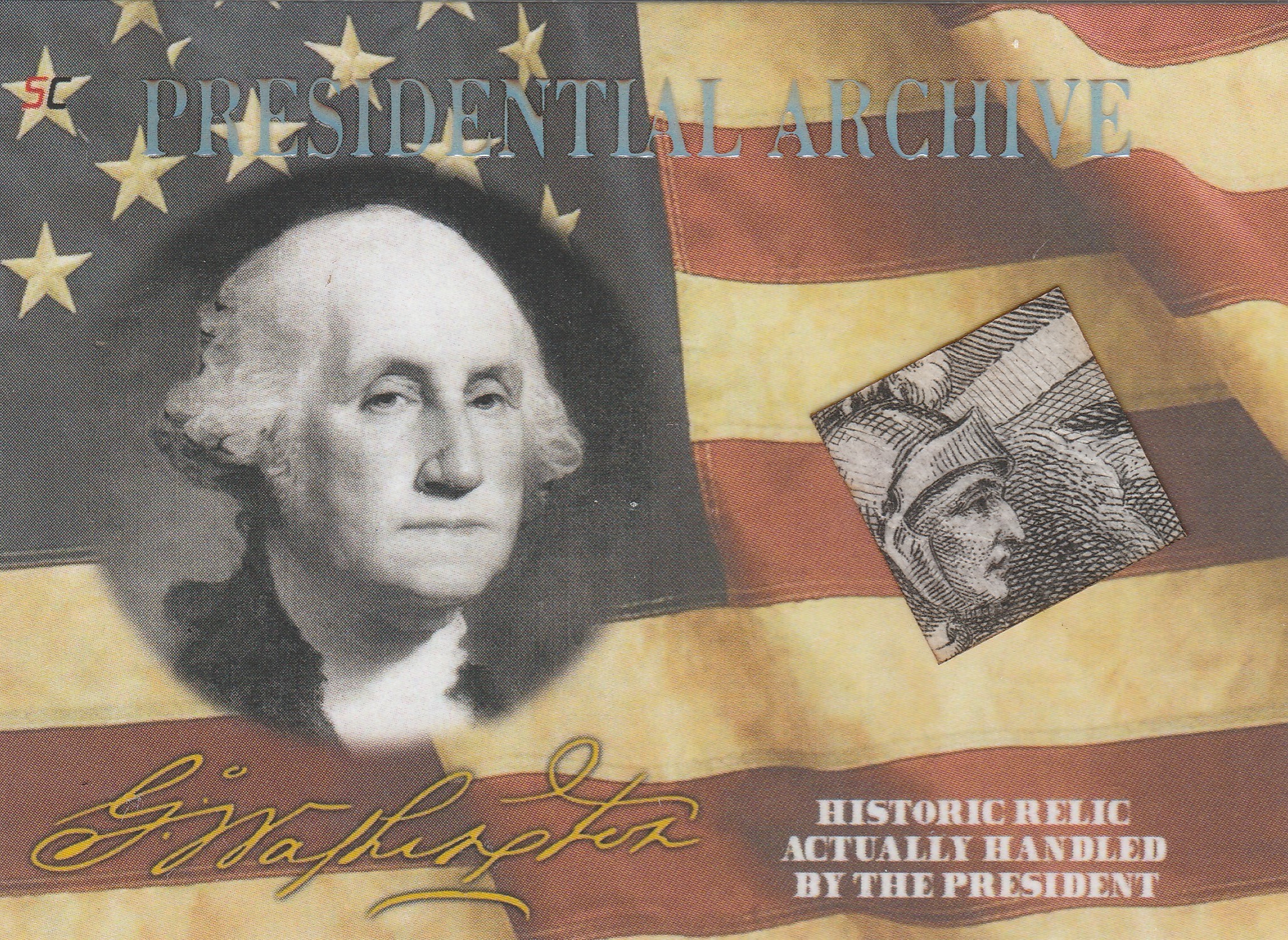 John F. Kennedy Presidential Relic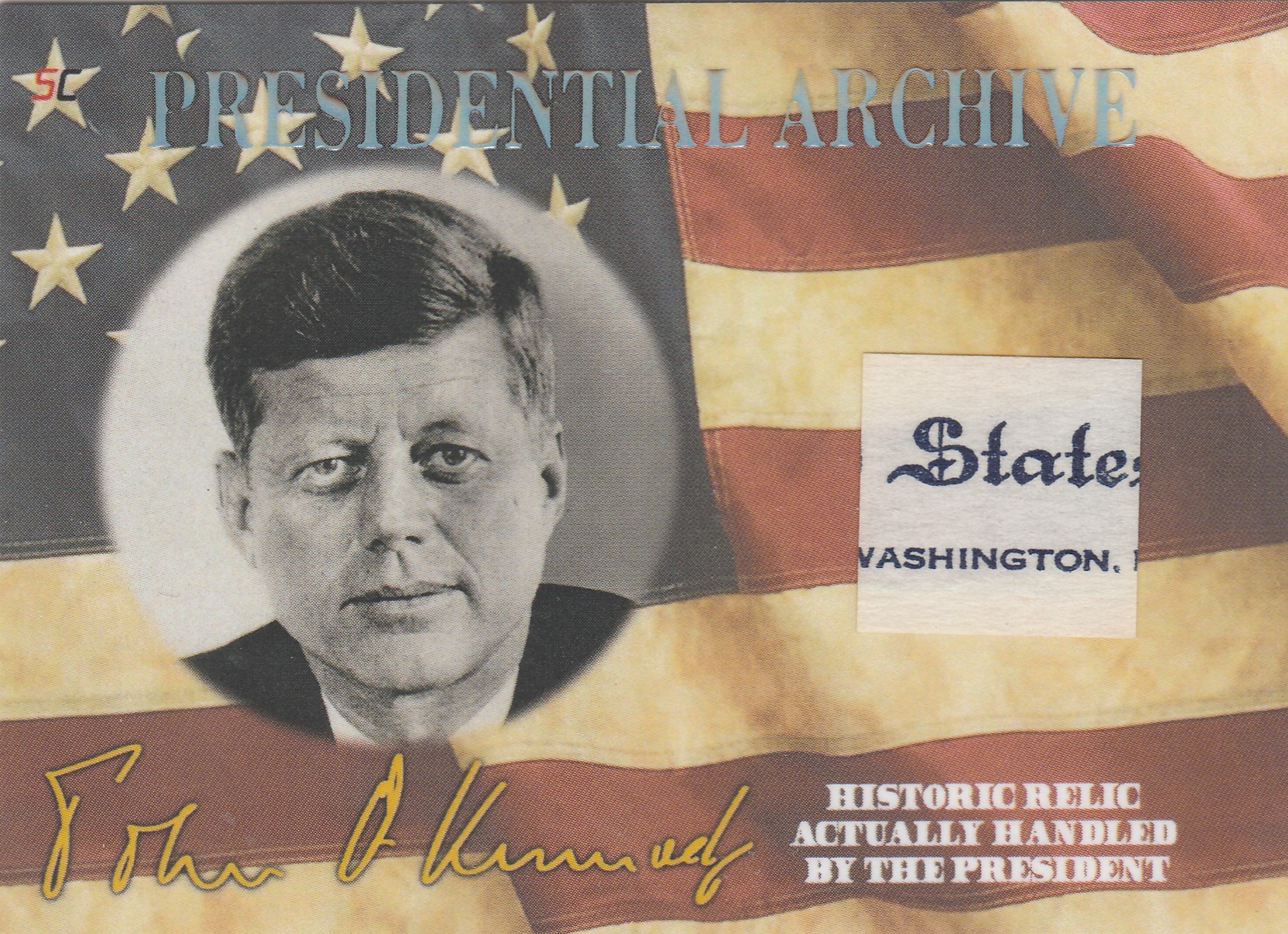 Millard Filmore Cut Word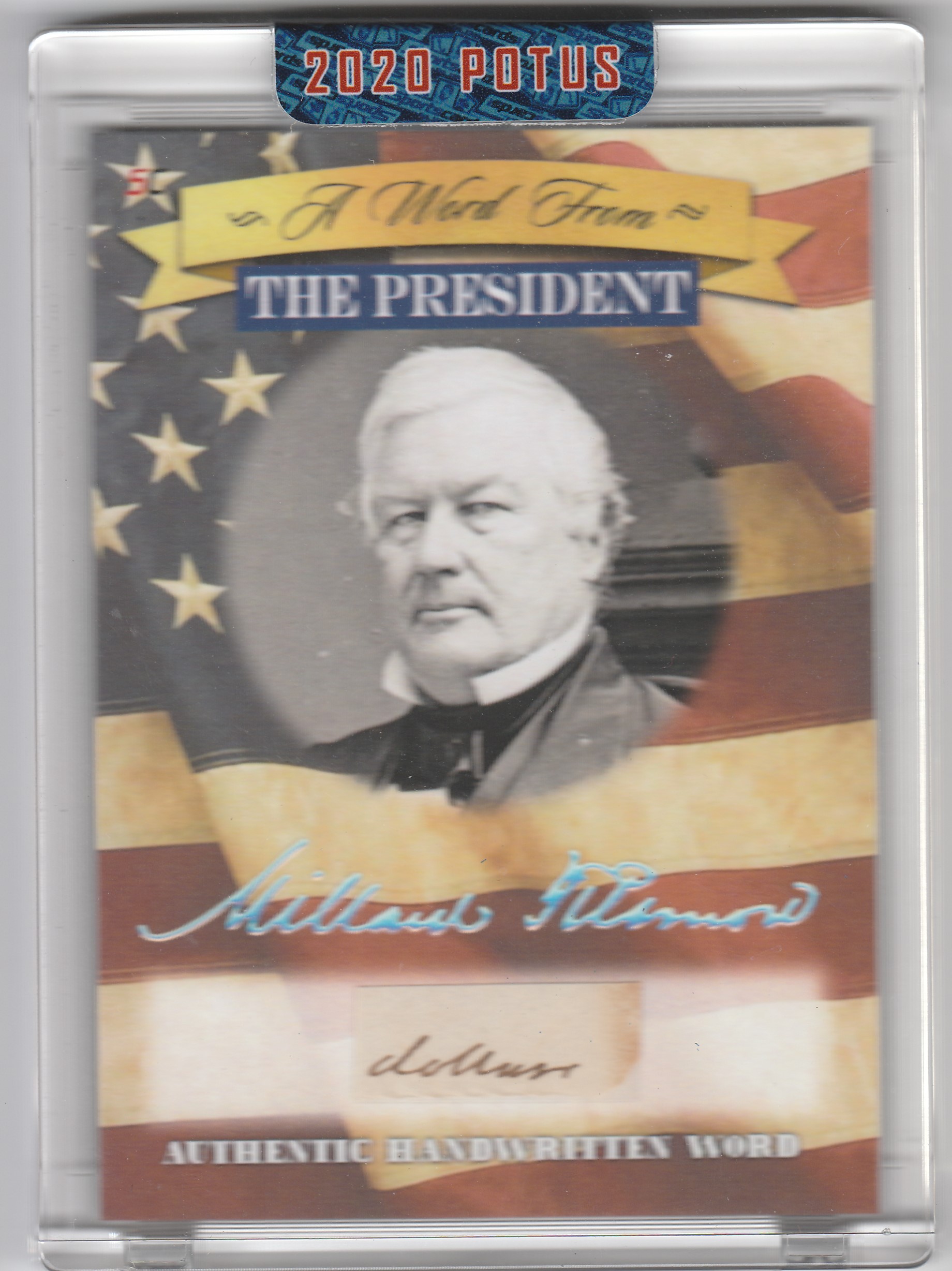 Thomas Jefferson Cut Word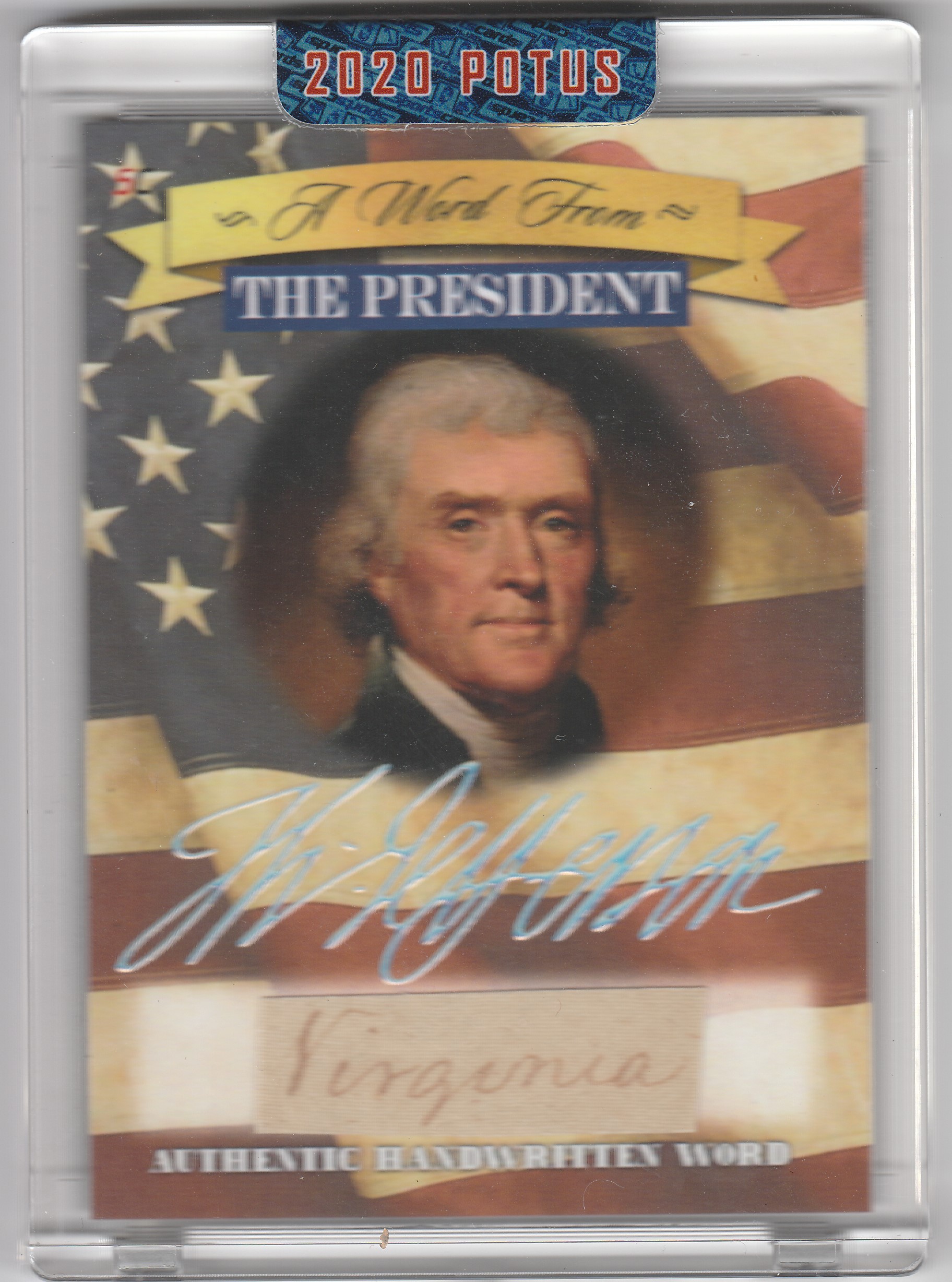 This episode of Beckett Live Presents was powered by Dynasty Breaks. Head over to dynastybreaks.com to check out their full lineup of products. Remember, new customers receive $5 off their first break. Also, be sure to join BLP every Tuesday, Wednesday, and Thursday at 7 PM CST for great hobby content.