A toy-aisle trip down Memory Lane for me … and maybe a money-maker for you?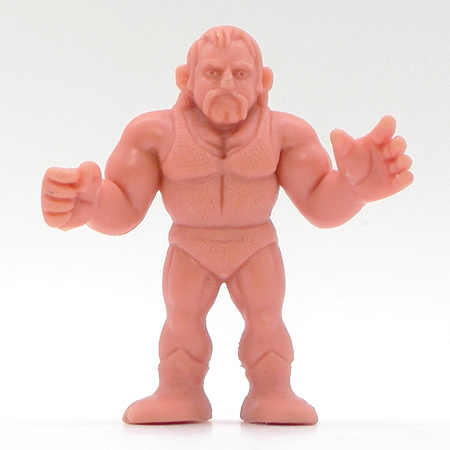 By Chris Olds | Beckett Sports Card Monthly Editor | Commentary
A few years before the 1980s phenomenon called baseball cards caught me and never let go, I used to casually dabble in a lot of things like most kids before age 10 … toys.
You know, the stuff we actually opened and played with like G.I. Joe, GoBots, Transformers, M.A.S.K., Star Wars, He-Man … you name it, I latched onto it if only for a bit of time until The Next Big Thing arrived. (Without drama of release dates, of course.)
There was one toy, though, that seemed to me to be weird at the time, and I only latched on — lightly — because of amusingly trivial ties to another pop culture phenomenon of the time, pro wrestling.
The toys? M.U.S.C.L.E. (that stands for Millions of Unusual Small Creatures Lurking Everywhere). Why? A few of these four-for-a-dollar little plastic figures oddly looked like wrestlers I recognized. No. 126 above? Sure looks a lot like Hulk Hogan to me.
So imagine my amusement when, during a post-work toy store run Thursday, I saw a new, similarly odd kind of new toy … one that looked like it had an Andre The Giant peeking out of the package found among the newest generations of G.I. Joe, Transformers, Star Wars and WWE toys.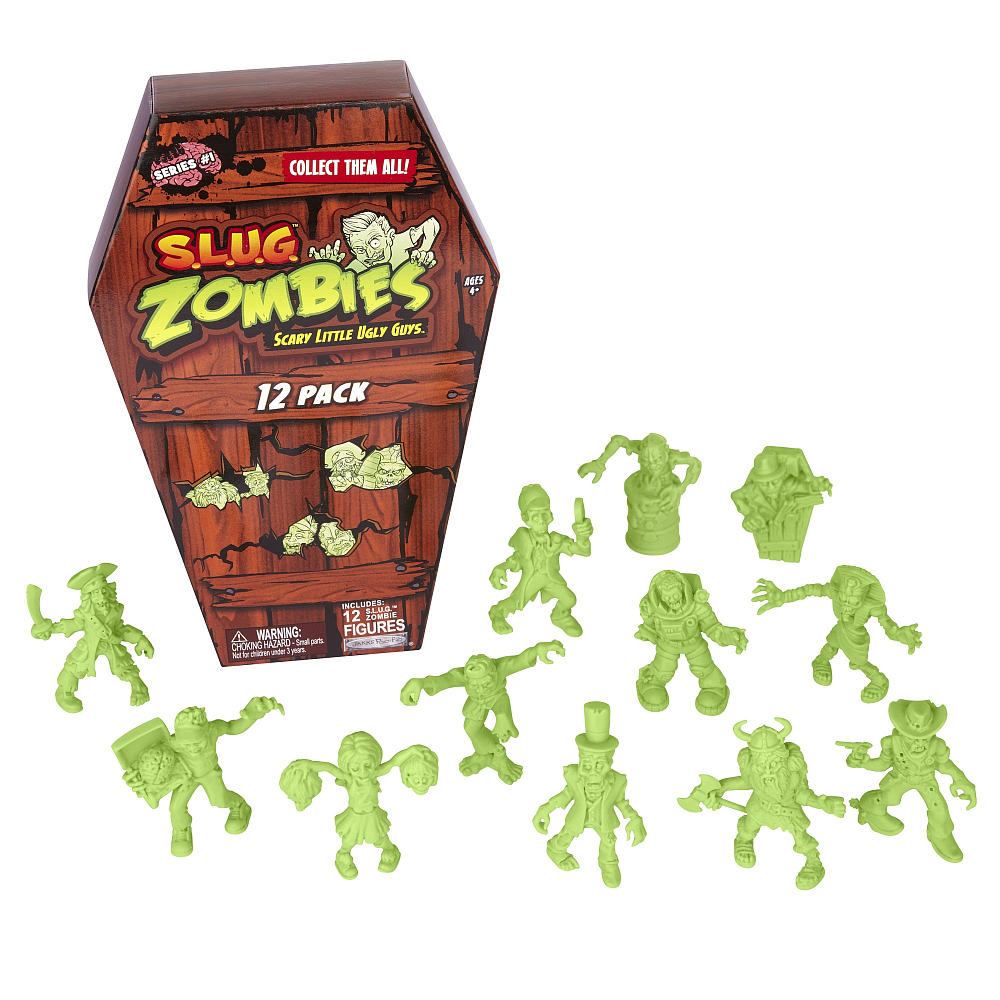 The new toys? Interestingly, another acronym-named release from Jakks Pacific — S.L.U.G. Zombies — this time latching on to a distinctly 2000s pop culture phenomenon. A pack of four zombies  — yep, four — costs $4. Seems simple enough. Oh, and the human zombie hunters? They come in pink much like the original M.U.S.C.L.E. toys before they went all colorful in later years.
While I didn't buy them, I was amused to see the various cleverly named characters spoofing certain things. One, perhaps a Captain Jack Sparrow rip. Another a Karate Kid crane kick pose with the leg already swept completely off. There were other highlights, too. While there have been three series of the Zombies released, I chuckled at them, moved on — tweeting pictures of other toys that amused me, but not any of these for some reason.
But then I came home, got online and learned a little more about them.
They're apparently pretty popular, at least the first series considering the suggested retail price, and it turns out that my old M.U.S.C.L.E. guys are, too. (Some of them moreso than others but that's not a one-auction wonder. There are apparently more than a few fans — and even bulk lots sell well.)
And I thought I was the only one who liked those — I didn't know anybody else who did.
Intrigued, I continued to read up on the older toys, while also wondering which box they might be stashed in back at my parents' place (still need to go pick those boxes up all these years later). I found a rather interesting comprehensive dealer website from the United Kingdom, M.U.S.C.L.E.figures.com, that offered all the details of all 236 original figures, including photos, checklists and even what colors they came in. (I was oldschool — I only liked the original shade — and the colorful ones were a reason I stopped buying … along with Topps, of course.)
Of course, with my luck, these days my Hogan toy — I actually have one in an unopened four-pack stashed away somewhere — isn't very valuable at all, despite its Hulkamania overtures on "Kenkaman" as he's apparently known.
I can get him — the exact one seen above — for just £1, or $1.61 given today's exchange rate.
Let me tell you something, brother, I'm thinking about it.
And although Halloween has passed (day late, dollar short … as usual), I'm toying with the idea about going trick or treating at a few area stores to see if I can find any Series 1 S.L.U.G. Zombies.
If not, there's always the card aisle.
Chris Olds is the editor of Beckett Sports Card Monthly magazine. Have a comment, question or idea? Send an email to him at colds@beckett.com. Follow him on Twitter by clicking here.