A Second Chance for Martavis Bryant – Beckett Pricing Insider
To say that Martavis Bryant had a tumultuous time in Pittsburgh is an understatement. Everyone expected great things from him. And he showed some moments of brilliance.  Then he got suspended for the entire 2016 season for substance abuse.
When he returned in 2017, Bryant clashed with coach Mike Tomlin and he was demoted to the scout team for a week. When the season was over, the receiver was traded to Oakland for a third-round draft pick.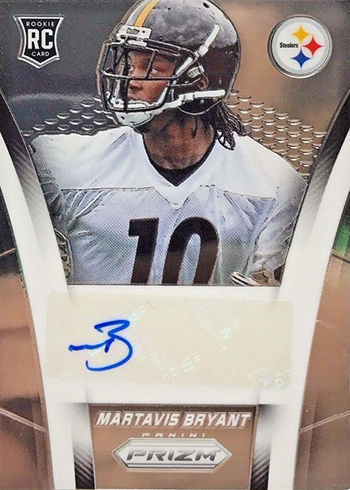 From a hobby perspective, Bryant has gone from one of the most collected teams to another. He also has another elite quarterback throwing to him in Derek Carr. The only concern that there seems to be is him learning the playbook for the Raiders. Coach Gruden says that he is showing some great things in practice, though.
There are just over 1,000 Martavis Bryant cards in the Beckett Online Price Guide. Of those, he almost 350 are autographs.
When he was a rookie, Bryant's cards started off strong. The suspension definitely hurt his value, though, and his cards dropped in price by half — or more in some cases. An example is his 2014 Panini Contenders autographed Rookie Card. When it first came out it was valued at $100. Now that same card is priced at $30.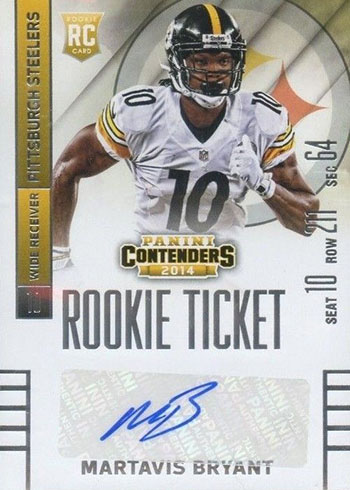 With the fresh start in Oakland Bryant has a chance to make collectors chase his cards again. Sometimes it only takes a week to improve a player's card values. With prices soft already, it may be a good time to get on board should Bryant have that breakout. Risks definitely exist, but so does the possibility of a second chance.