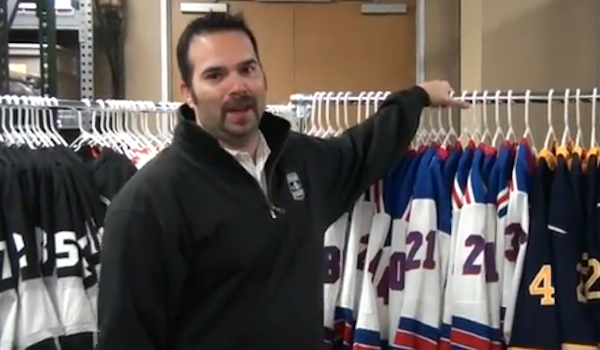 By Chris Olds | Beckett Baseball Editor
About a decade ago, you might have found Alex Carbajal on a pitcher's mound in Florida at Ed Smith Stadium wearing a Sarasota Red Sox uniform gripping a baseball in his left hand while looking in for a sign from catcher Jim Buckley.
Today, though, he can be found in Texas helping Panini America make hockey cards as a licenses acquisitions manager — a role that is pretty important to card collectors though they may not know what exactly it entails.
"I negotiate and manage all the hockey signature contracts for Panini," said the 35-year-old who celebrates a birthday next week. "I also procure the game-worn and game-used equipment for our cards. I work closely with product development and help with their checklists by contacting players and signing them to their deals. I am also the person the players turn to if they want cards of themselves.
"Weird how that worked out."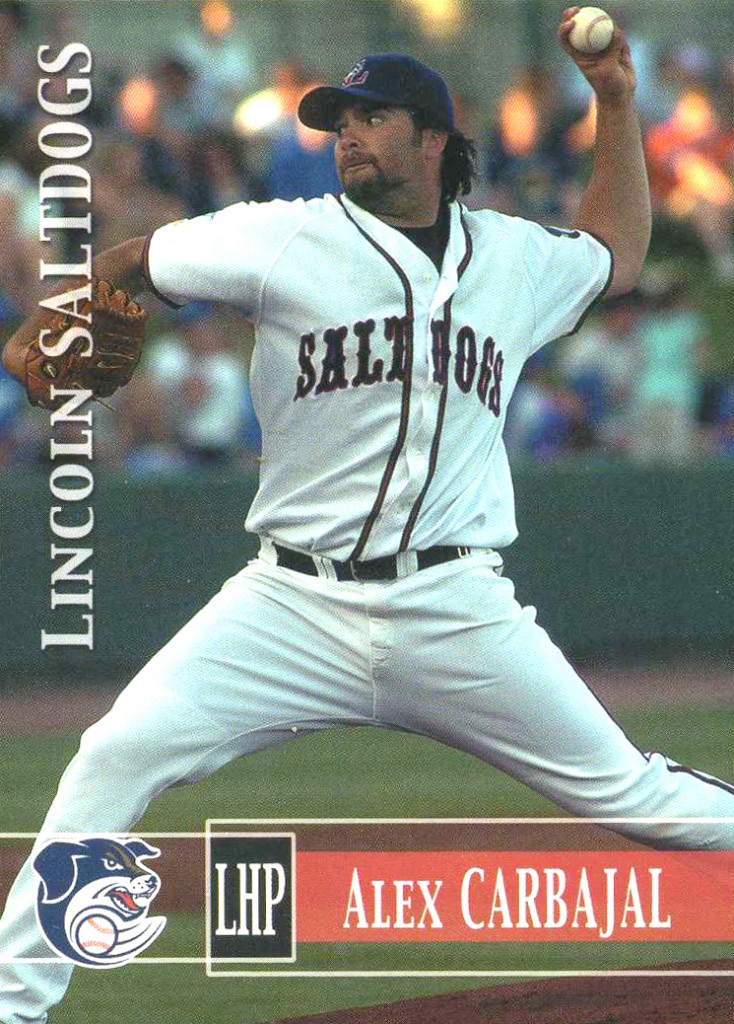 How did this new career in cardboard come about? Completely by chance, though a change of some sort was intentional. He had spent six seasons in the minors after pitching at California State University-Chico, aka Chico State, where he helped the Wildcats win an NCAA Division II national championship in 1999. He needed a break from baseball after a minor-league career that started in the Tampa Bay Rays organization in 2000, included a summer with the Red Sox organization and then was capped with two years of independent ball in Lincoln, Neb., and then time as a coach with his alma mater and elsewhere.
"I was at a crossroads with my life and wanted to transition out of the baseball world, but wanted to stay in the sports world," Carbajal said. "My fiancee at the time — and now my wife — decided that we needed a fresh start and we planned on moving somewhere to start a new life."
And that somewhere initially ended up being San Diego.
"Neither of us had jobs [there] but figured we'd try it out to see what happens. We took a tour through California, staying with friends and family and enjoying a very slow drive to our new destination," he said. "One night my fiancee was on the Internet and was looking at different sports companies in Southern California. She read a job posting and said 'This job might as well say "Alex."' It was for an athlete relations position. I made a call to my friend, John Boggs, a baseball agent who had contacts with the company. He said he'd make a call and get me an interview. I had an interview the very next week and, well, you know the outcome."
So, how did the focus on hockey happen?
"That particular job was for hockey athlete relations and when they hired me they considered moving me to baseball," he said. "But then I started spewing my hockey knowledge and they felt that hockey would be a great fit for me. I was a huge L.A. Kings fan and when I wasn't playing baseball, I was watching and reading articles about hockey. I became a huge fan of hockey when Wayne Gretzky got traded to L.A. In fact, when playing baseball, one of the media guides listed that I was related to Mario Lemieux. Obviously a joke, but it was because I wouldn't stop talking about the sport."
While Carbajal helps make cards these days, he was pretty familiar with cards before working at Panini because he's also appeared on them. The Beckett.com database shows him having six baseball cards — four as player, two as a coach —  and he has made sure to track down all of them.
"I do have all of my cards," he said. "It's definitely something that all players love seeing. I mean, wouldn't you? An actual baseball card of yourself? It doesn't get better than that. I would always focus on the picture. I always wanted action shots and hated portrait shots."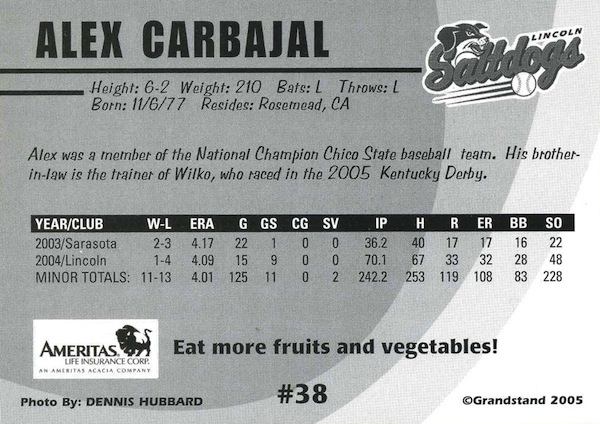 And rather than select any single playing moment from his career, Carbajal noted that his baseball cards made for highlights.
"Every day was a highlight," he said. "I know it sounds cliche, but I played with some amazing players and also pitched against many current and former big-leaguers. But I would have to say the highlight would be when I would show up to the ballpark early and kids would recognize me. Some would even have my baseball card handy. Now that is cool."
On the stat sheet, Carbajal's career can be summarized by a 15-20 record with a 4.51 ERA in 144 games. It was a journey that he said he enjoyed, though his results as a pro weren't as dominating as his two years at Chico State where he compiled a 12-1 record and went 7-0 with a 1.43 ERA as a senior.
"Every kid grows up saying that they want to play professional sports, and I was no different," he said. "I worked very hard, and I sacrificed many things to get as far as I did. When my dream came true and I signed with Tampa Bay, that is when the real sacrifice came. The sport you love now becomes your full-time job, and with any job, if you want to keep it, you have to put in the work. Professional sports are very cutthroat and the room for error is very small. Every day you are competing to keep your job. The highs and lows are severe but you have to ride them like a roller coaster and enjoy every minute of it. The second you don't, it will make you sick to your stomach. So how do I sum up my playing days? It was a roller coaster ride and I enjoyed every second of it."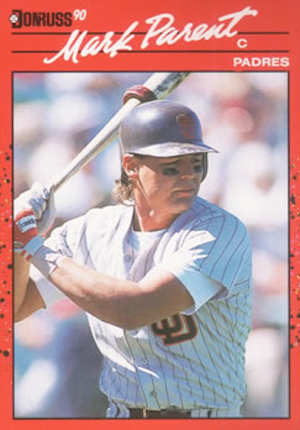 Nearing the end of his playing days in independent league ball, he turned to coaching with the Chico Outlaws, where he played in the team's inaugural season — and his final one — in 2005.
"I was a minor league coach for two years," he said. "I played under Mark Parent for a year, and he loved my leadership skills. So he asked me to come back to his team as a player/coach. I was battling an injury at that time. I tried to get my arm back to 100 percent but couldn't do it, so I decided to retire and become coach full-time. I absolutely loved coaching at the professional level and have very fond memories. I miss talking to Mark Parent after the games. He had the best stories. In fact, retired players like Goose Gossage, Chili Davis and others would come to our clubhouse after our games and tell stories. I was just a fly on the wall."
While he rubbed shoulders with some former big-leaguers and Hall of Famers as a coach, he was teammates with several guys who eventually got a chance in MLB. The most notable of them all was Josh Hamilton — a teammate with the Bakersfield Blaze in 2002 as well as a Panini America teammate as a spokesman beginning in 2011.
Did being a former teammate on the field help make that deal happen?
"Actually, no. I didn't know that we got a deal with Josh until it was confirmed," Carbajal said. "I could definitely have helped with that one. Although I was at the press conference, and he had no clue that I worked with Panini, he was very excited to see me and gave me a big bear hug and we had a mini reunion. I was at his house a couple of weeks ago as well. He is the same guy; just a great spirit and a positive guy that cares about others."
These days, Carbajal's job includes fewer bus rides, but he said he knows what the players are going through on their own roller coasters — a ride that often includes signing for Panini.
"I definitely think my background helps with my job," he said. "I can relate to the players, but at the same time let them know that I experienced the same thing they have, and know it's not something that will continue on forever. I tell them to live in the now — and get your cards back to Panini America. After all, ultimately it's the fans — and collectors — that make it all worth it."
Chris Olds is the editor of Beckett Baseball and Beckett Sports Card Monthly magazines. Have a comment, question or idea? Send an email to him at colds@beckett.com. Follow him on Twitter by clicking here.