A Pair of 2016 Topps Now Baseball Variations Surface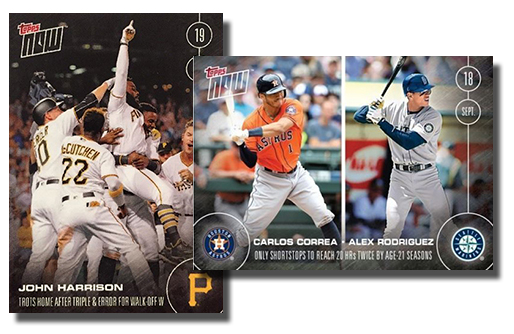 By Ryan Cracknell | Hobby Editor
It's not very often in today's hobby where errors get corrected after the fact. It's even more rare that errors are created after the fact. Both have surfaced recently with a couple of 2016 Topps Now Baseball variations.
The first is your standard corrected error. Card #474 featured both Carlos Correa and Alex Rodriguez, commemorating the fact that they're the only shortstops in history with a pair of 20-home run seasons before their 21st birthday.
The card that was sent out was an error. It pictured Mookie Betts and Nomar Garciaparra, mirroring card #483 in the print-on-demand set.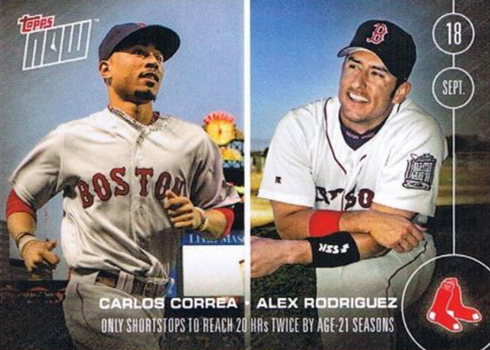 Topps has gone back and fixed the card, with collectors receiving the proper card with Correa and Rodriguez.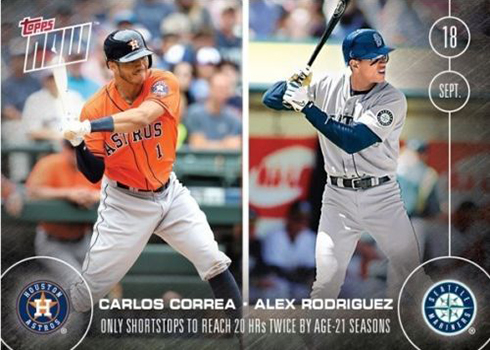 The other variation is a little more curious.
Back in July, Topps Now did a card of Josh Harrison for a walk-off triple. There weren't any issues with the cards themselves. However, when they were sold, there was an error with the mock-up on the Topps website. He was named "John" Harrison on the image.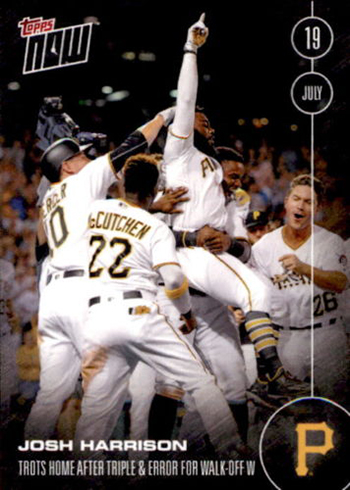 That led to a lawsuit from Law of Cards columnist, Paul Lesko who claimed that he bought the card for the error.
While the results of the lawsuit aren't public, there's now a 2016 Topps Now John Harrison card listed on eBay.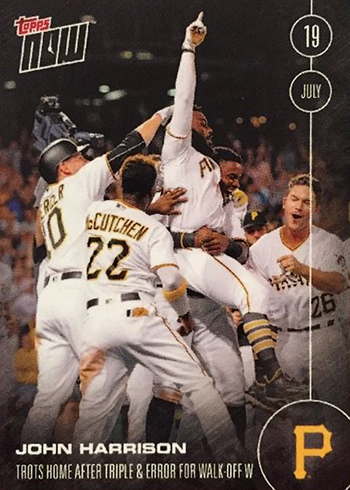 We've reached out to Topps to see if all those who ordered the Harrison will be receiving the error version, which would give it a print run of 319 cards.
Comments? Questions? Contact Ryan Cracknell on Twitter @tradercracks.