A Look at Joe Paterno's limited card legacy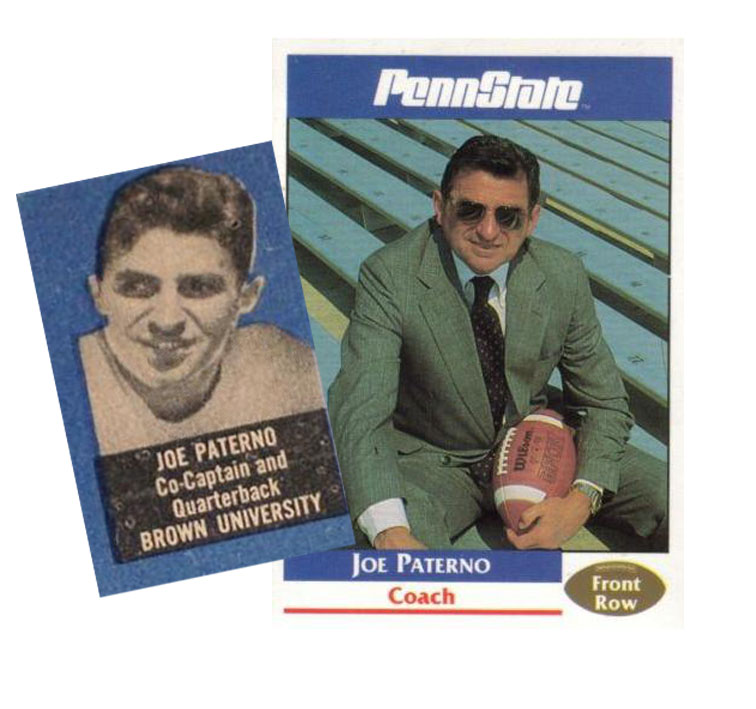 By Andrew Tolentino | Football Editor
As many continue to mourn and contemplate the loss of legendary Joe Paterno, the collecting world offers its cardboard tribute.
As many hobbyists may have already discovered, JoePa's legacy on trading cards is a mere speck in comparison to his legacy at Penn State and beyond. Paterno — who died on Sunday at the age of 85 — had undoubtedly been blemished by the unspeakable abuse scandal. However, his 18-card hobby presence was too limited to see a significant dip in value.

Not uncommon for a career coach, particularly for one who never played professionally, Paterno only had a handful of product appearances and just one designated Rookie Card to chase. The majority of his cards come from various Penn State sets, ranging from $1 to $25 in value.
JoePa's Hobby Numbers
18 total cards
$2,214.50 total value
0 memorabilia cards
1 Rookie Card
2 autograph cards
Accounting for 90 percent of that $2,214.50 total value, Paterno's lone Rookie Card books for a $2,000 high value. Three of these cards have popped up on eBay with varying grades and Buy-it-Now options since the news of JoePa's death broke yesterday morning. Naturally, a number of other Paterno card listings have also made their way to the secondary market — most prominently featuring the 1992 Front Row promo card.
Despite lingering controversy around his name, Paterno's death signals a loss and a time to pay tribute in the hobby.