A 17-Year Search Comes to an End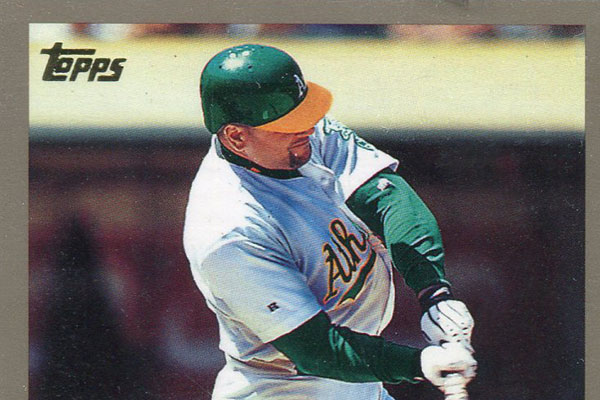 By Ryan Cracknell | Hobby Editor
As collectors, the thrill of the hunt can sometimes be more exciting than actually landing that coveted cardboard treasure. But in this online age, it's usually not too hard to find something within a few days or, maybe, weeks unless it's ridiculously low-numbered.
How about 17 years?
Last week, a search finally came to a close. Since it released, I've had a 2000 Topps MVP Promotion John Jaha on my wantlist. Outside of one-of-ones, a couple phantom cards that may not even exist and a marbles checklist, I have virtually every other card featuring the retired slugger.
Yet, the 2000 Topps MVP Promotion card eluded me.
Around the time the search began, the world was recovering from Y2K hysteria.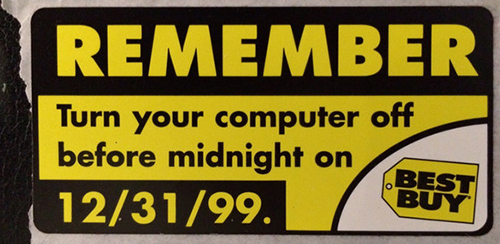 Bill Clinton was President.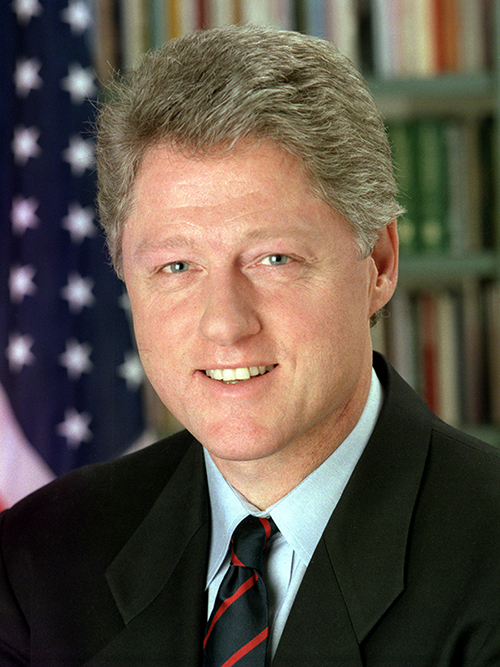 Everyone Loves Raymond was one of the top-rated shows on television.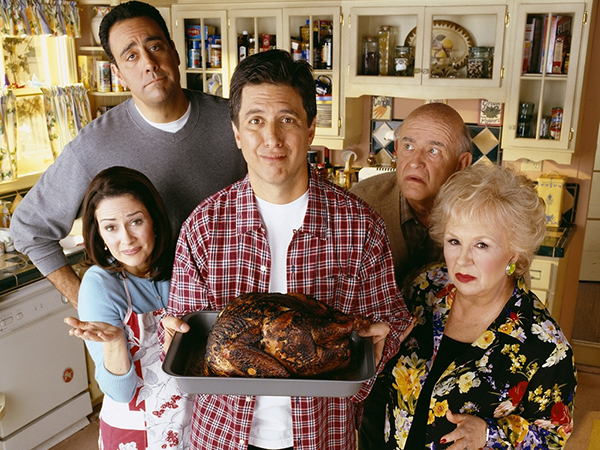 We were debating the fate of young Elián González.
Personally, I was wrapping up university and readying to get married.
Much has changed except the fact that I've still never seen an episode of Everyone Loves Raymond.
Not only did I not own one of the 2000 Topps MVP Jahas, I'd never seen a picture of one to confirm it wasn't some sort of mythical baseball card unicorn sacrificed to the checklist error gods.
For a little background on the card, from the front it's basically a parallel of the regular 2000 Topps John Jaha. The only difference is a big foil stamp. The back outlines the promotion the card was tied to.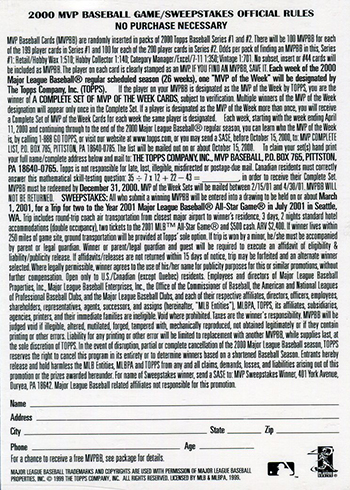 Throughout the season, Topps named a player of the week. If you had that player's MVP card, you could redeem it for an exclusive set of winners cards.
According to Topps, 100 copies of each contest card were included in packs. In the case of Jaha, I have my doubts.
The hobby was in a different place in 2000. The Internet was around, but it didn't have quite the same reach. I was doing virtually all of my collecting through eBay and online trades. Those, too, were still relatively new concepts.
Still, it was pretty easy to at least see things and confirm they were real. I was checking eBay several times a day, active on several forums and old-school Usenet newsgroups (RIP rec.collecting.cards.discuss) and in contact with another Jaha collector (yes, there were a couple of us back then).
By comparison, I had an easy time tracking down copies of parallels numbered much smaller than 100 and have seen many copies of those over the years. But never a 2000 Topps MVP Jaha.
I thought I'd won one once. But it turned out there was a listing mistake. And there was no image to go with it.
Honestly, I've largely given up on filling in any existing gaps in my Jaha collection. I abandoned daily eBay searches a couple of years ago. I only casually check now, usually scrolling past the same listings I saw when I stopped doing daily searches.
It had been years since I'd added a new card to my collection. A couple of oddball memorabilia items were all that I'd found. But I'm a card guy first. High school football press photos of a professional baseball player are interesting but not the same.
While the regular searches were gone, I still have the search bookmarked in my browser sidebar. For whatever reason I decided to click it a few weeks ago.
Could it be? Were my eyes playing tricks on me?
Was I getting it mixed up with the similar 1999 Topps MVP Promotion John Jaha?
No, no and no. The card was real. It existed.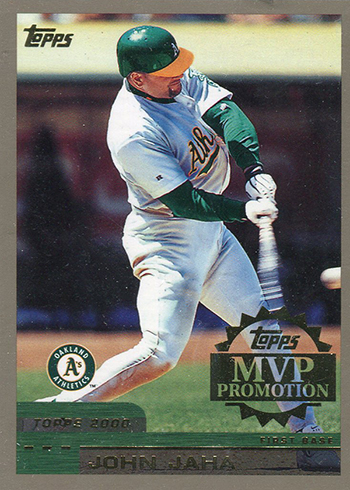 It had been listed very recently. And it was only $6 plus eBay's ridiculous shipping fees to Canada, which was about twice the price of the card.
But when you're searching for a card for 17 years, the dollar amount doesn't really matter. I would make sacrifices elsewhere if need be.
Thankfully, the Buy It Now was more than reasonable and it didn't result in any internal debates what to do.
It was possible that this was still some cruel trick. The gremlins lurking in the postal system could have eaten it. One of my kids — who weren't even on the radar 17 years ago — could have intercepted it and buried it in the yard. Or something much worse could have happened resulting in my untimely demise.
This time, the baseball card gods were merciful. The transaction went smoothly and a major hole in my John Jaha collection has been filled.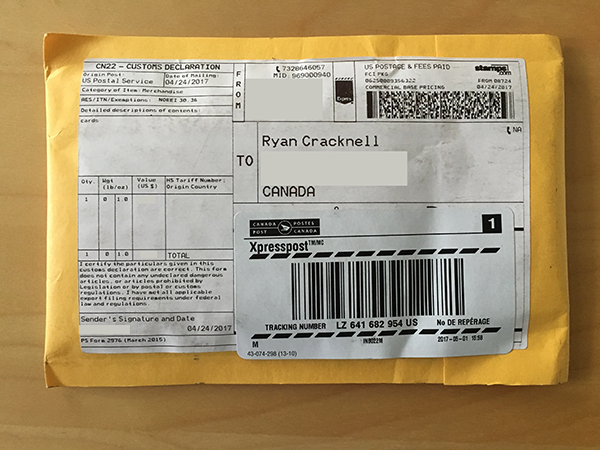 At this point, it's possible it could be the final hole.
One-of-ones from almost 20 years ago are usually in personal collections or sitting forgotten somewhere. I know the marble checklist exists but it's both extremely rare and features a bunch of other big-name players I can't compete with price-wise (or wish to for a card-sized marble checklist).
And maybe that's not a bad thing to have a few gaps. As long as there's a wantlist, there are things to be on the hunt for. And it's in that hunt that a lot of the fun of collecting comes from.
Comments? Questions? Contact Ryan Cracknell on Twitter @tradercracks.