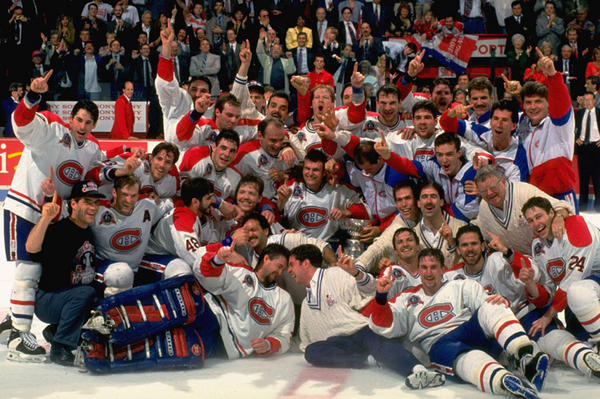 By Susan Lulgjuraj | Beckett Hockey Editor
The Sportcard and Memorabilia Expo is getting ready for its Spring show, bringing together an autograph guest list that should have collectors lining up.
The 1993 Montreal Canadiens Stanley Cup team will be back together again including Patrick Roy, Eric Desjardins and Gilbert Dionne the weekend of May 3-5.
The Expo features more than 900 tables of cards and collectibles, but the 1993 team will surely be the highlight at the Toronto International Centre in Mississauga, Ontario.
As of now, here's the list:
– Patrick Roy
– Vincent Damphouse
– Brian Bellows
– Mike Keane
– Kirk Muller
– Stephan Lebeau
– Gilbert Dionne
– Eric Desjardins
– Matthieu Schneider
– Lyle Odelein
– Benoit Brunet
– Ed Ronan
– Andre Racicot
– Jacques Demers
The guest list could change, and even have more additions. We'll have more information as it's available.
Susan Lulgjuraj is an editor of Beckett Hockey. You can email her here with questions, comments or ideas. Follow her on Twitter here.