'80's Hockey Retro Hot List: Becket Pricing Insider
This edition of the Beckett Pricing Insider is sponsored by Grizzly Sports Cards.

If you have been following these weekly Pricing Insider pieces that I have been doing you know that I bring up the monthly Hot List from time to time that you can find in both the Beckett Hockey Price Guide and the Beckett SCM Price Guide. Due to market trends, those list typically are full of current year's cards and other modern rookies of players who are trending in a given month. When I pulled the January 2019 market report I noticed that there is a place for a"retro" version of the Hot List that may be helpful to hockey collectors at shows or those searching the secondary market. The names you would expect to find on it are there, but there may be a few surprises as well. So, in no particular order, here's the '80's Retro Hockey Hot List for January 2019.
1980-81 O-Pee-Chee Hockey #250 Wayne Gretzky:
This card actually received an up arrow this month as it's been trending in the $30 to $40 range. The Topps version this card is strong as well at the $15 to $25  range.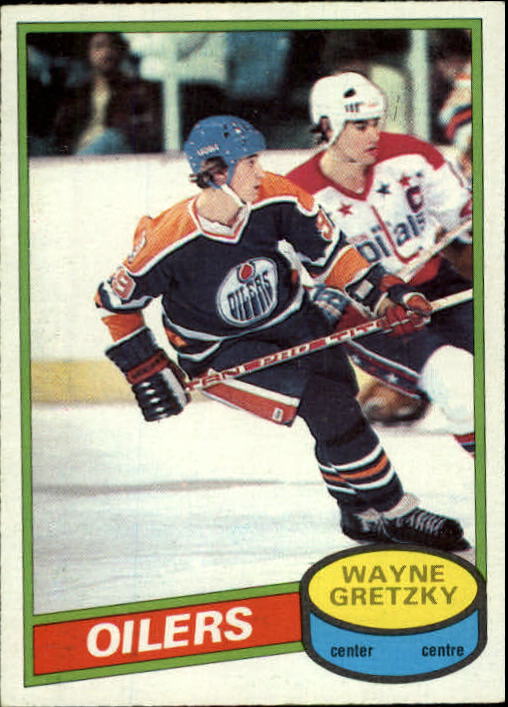 1980-81 O-Pee-Chee #289 Mark Messier UER RC:
If the Great One is at the top of this list then it would only stand to reason that his running mate, and clear number two on those great Oilers teams, would be right behind him. I know I mentioned that these wouldn't be in any particular order, but the report suggests that these two cards should be where the list starts.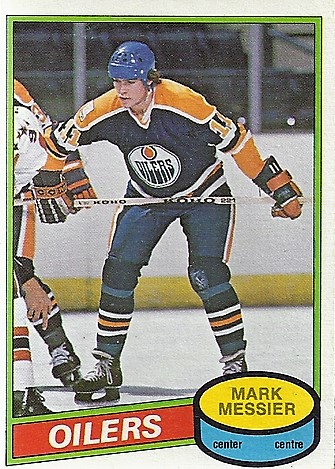 1982-83 O-Pee-Chee #105 Grant Fuhr RC:
Oh, look, another Oiler. Like Messier above, this rookie has been very consistent in recent months selling in the $15 to $40 range. Of course, the condition is everything so you might be able to find it for a little less, but it's hot nonetheless.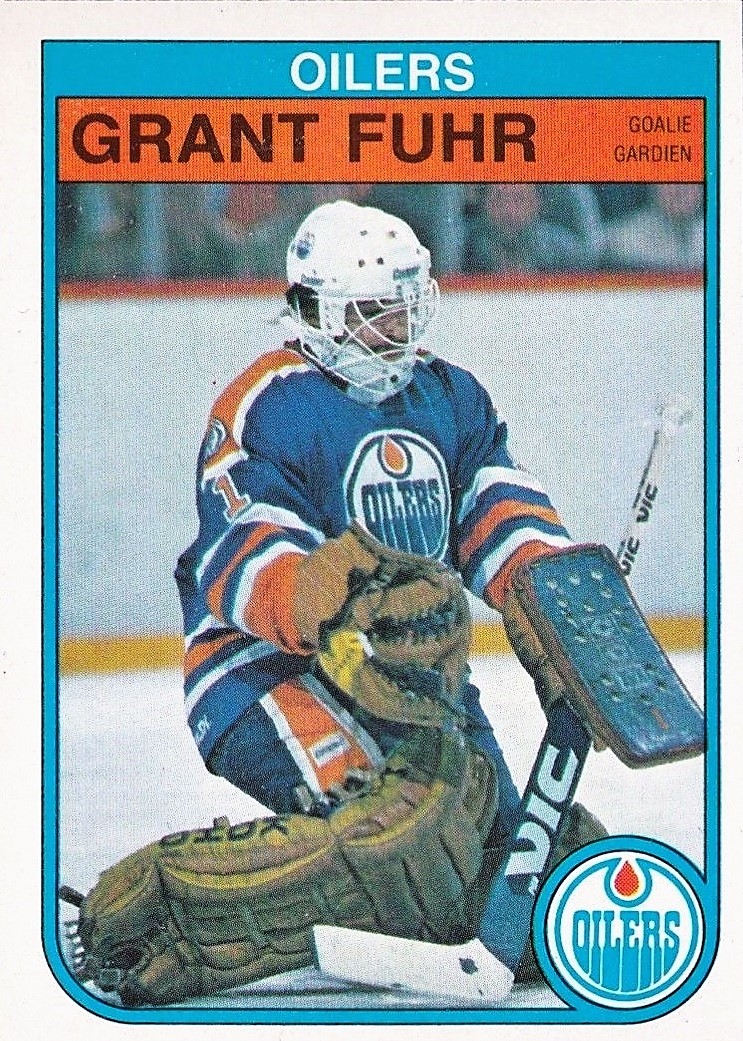 1984-85 Topps #49 Steve Yzerman RC:
While the O-Pee-Chee versions of these will always be the more valuable, here is an example of the Topps version outselling, at least quantity-wise,  the more desirable of the two.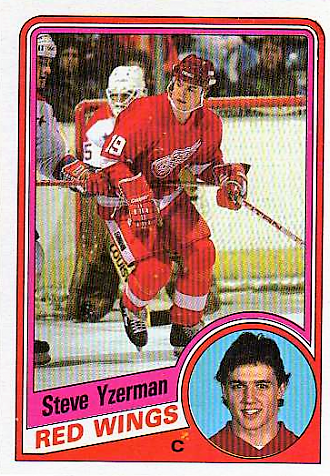 1988-89 O-Pee-Chee #66 Bret Hull RC:
Has anyone else ever wondered what Bret is staring at or is that just me?