7 questions facing the sports card industry in 2016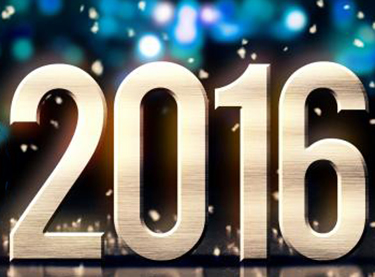 By Ryan Cracknell | Hobby Editor
We heard a lot about time travel and hover boards in 2015. It was, after all, the year when Back to the Future II was set. But the Cubs didn't win the World Series and our hover boards still have wheels. Predicting the future appears to be as tough as ever.
As we flip our calendars and look to the next 12 months ahead, here are some questions about the hobby that will be answered in 2016.
How will things change now that all four of the major leagues have sports card exclusives?
When Panini takes over exclusive rights to the NFL license in the spring, it will become the last of the major North American sports leagues to go with a single manufacturer. How these exclusives have been approached and received has varied from sport to sport as each manufacturer has their own way of doing things.
Good or bad, exclusives are a part of today's hobby. It might not always be that way but 2016 will mark the first year in the modern hobby era where that's the case. Will things be that different as far as the types of products or the collecting base? How will it change the business side of things for hobby shops, breakers, dealers and collectors? Time will tell.
What sorts of innovations will we see?
The hobby is constantly changing. Sometimes we don't see it so much in the packs and boxes we bust, but the business itself and how we collect does. Look at group breaking over the past few years. And the expansion of repackage products. And several other areas of the industry.
In the past couple of years a lot of the innovations seen on cards themselves have been expansions of previous innovations. One would have to go back to the first memorabilia cards and introduction of super premium products to see a massive shift in the way cards are made. We've seen some small trends. Some potentially big innovations have failed to catch on in a big way. Remember video cards?
Will we see any game-changers in 2016 as far as card and product styles go? What would you like to see?
Will NASCAR make a comeback?
It has been a year since Press Pass went out of business. That's meant a lack of racing cards. The market may not be as big as some of the other sports but that doesn't mean it needs to be ignored. Will we see new NASCAR cards in 2016? If so, who is going to make them?
Will there be any major changes at any of the card companies?
Just like any industry, there are lots of changes within trading cards every year. In 2015 we saw the number of major/semi-major manufacturers shrink by one (see above). As always — just like other industries — there have been plenty of rumors floating around about one manufacturer buying another, some being in trouble and combinations of the two. Sometimes something comes of those rumors. Other times they die for a while.
Will any manufacturers go under in 2016? Will any merge? Maybe someone new will emerge. Because those sorts of deals are usually done in private, we likely won't know for certain until they're done, no matter what the rumors are.
What will the evolution of digital trading cards look like?
Whether you're a fan or not, digital trading cards have grown in the past couple of years. Topps' apps like BUNT and Star Wars Card Trader have led to others. Panini has their DUNK app for basketball and Gridiron for football. 2015-16 Upper Deck Tim Horton's had a digital component to the promotion. Upper Deck has also said they're working on their own hockey app.
These apps are still young and developing. In the app realm, what's hot today can quickly shrink and struggle to maintain its dominance. Look at Angry Birds and Farmville. Will digital trading card apps be a fad or are they here to stay? That's a question that won't be answered in 2016, but we can wonder what they'll look like in the months ahead and if any others will join the mix.
Who will be the breakout stars and rookies of 2016?
This time last year, Kris Bryant cards were hot. In the summer, they were hotter. Connor McDavid was the same before the start of the NHL season this past fall. At the NBA draft, a crying young Knicks fan got more attention than Kristaps Porzingas. That kid is smiling and the Knicks rookie is one of the top first-year players this year.
And it's not always rookies who emerge in the hobby. Stephen Curry has entered the elite in the past few months. Josh Donaldson has gone from a fringe star to MVP.
Every year there are big rookies and new stars who step out from the shadows. Who will they be in 2016?
Will Jason Day and Jordan Spieth finally get some cards?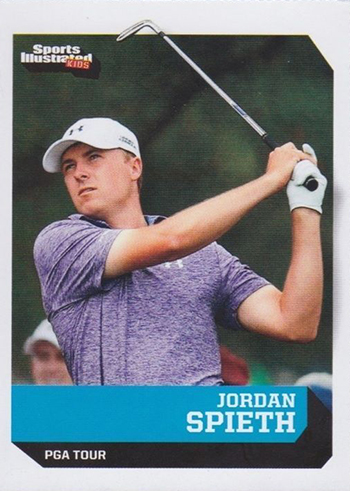 Jason Day and Jordan Spieth both had big years in 2015. And while they now both have cards courtesy of Sports Illustrated Kids magazine, they're not quite the same as traditional golf cards. It has been a couple of years since there has been a major golf release. Perhaps we'll see it in 2016.
What are you looking forward (or not) as far as the hobby in 2016?
Comments? Questions? Contact Ryan Cracknell on Twitter @tradercracks.