7 of the Most Memorable Hockey Cards of the 1970s
Price guide value doesn't define every card. These classic singles made their marks in a variety of ways and, as a result, are treasured by collectors.
1. 1973-74 O-Pee-Chee #3 Phil Roberto
Hockey was never more brutal than during the early '70s, a period during which you were just as likely to witness a bench-clearing brawl as a hat trick any time you headed out to the local barn. But even at a time when fighting dominated the game, it was banned from being shown on hockey cards. So how did this image of St. Louis defender Roberto fighting Hall of Fame goalie Billy Smith slip past the licensors? No telling, but those of us who fondly remember those fractious days are glad it did.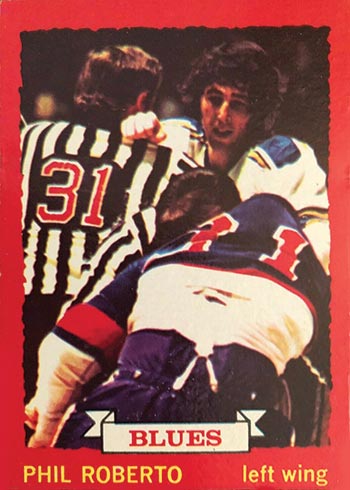 2. 1977-78 O-Pee-Chee WHA #3 Anders Hedberg
A decade marked by the limitations of photographic tools produced scores of unflattering card photos. This one might well be the worst of the lot. Hedberg, all evidence to the contrary, was actually a decent looking fellow, but the angle, the lighting and the curiously forced grin make him look like Conrad Veidt in "The Man Who Laughs." You might want to just slip this one into a binder…and leave it closed.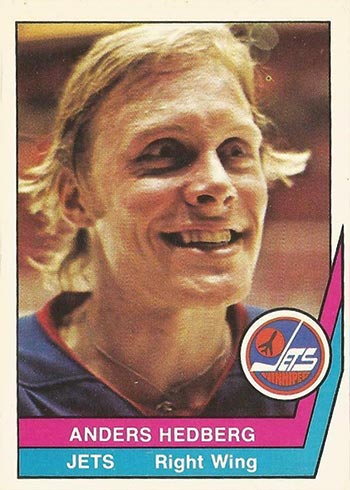 3. 1974-75 O-Pee-Chee Jacques Lemaire
It's one of the great hobby mysteries of the decade: What led O-Pee-Chee to believe that the card of Montreal Canadiens center Lemaire required airbrushing to show him as a member of the Buffalo Sabres? If there were any internal records from O-Pee-Chee, they've since been lost to time. Best guess: Someone simply misidentified his team affiliation when building the checklist, leading the graphics team to "update" his colors without double-checking.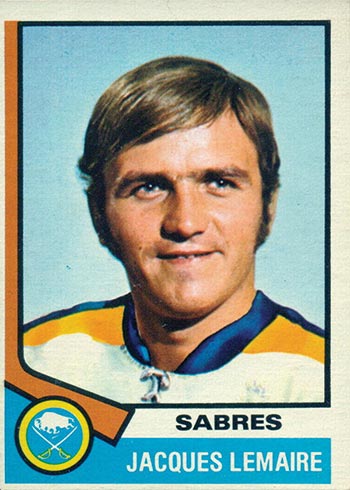 4. 1971-72 O-Pee-Chee #262 Gordie Howe Retires
Long before the days of autographs and relic cards, this was one of those rare singles that actually felt like a hit when you pulled it from a pack. From the bold palette of colors to the unique design, everything about the card screamed special … including the notation "Special Collector's Card" along the bottom. Fortunately, he was back on the ice just three years later with Houston of the WHA.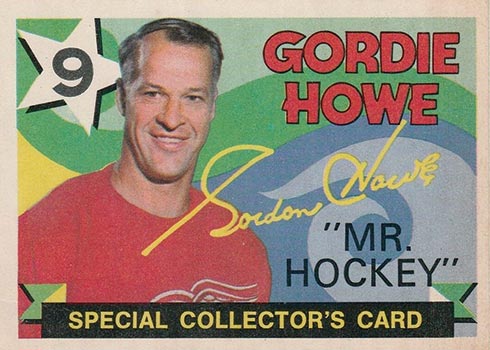 5. 1970-71 O-Pee-Chee #231 Terry Sawchuk Memorial
The legendary goalkeeper was only 40 when he died from a pulmonary embolism caused by a roughhousing incident with Rangers teammate Ron Stewart in the off season of 1970. Since a player dying during his career was so unusual, his passing was honored by OPC with this memorial single. It remains one of the most beloved cards in the series.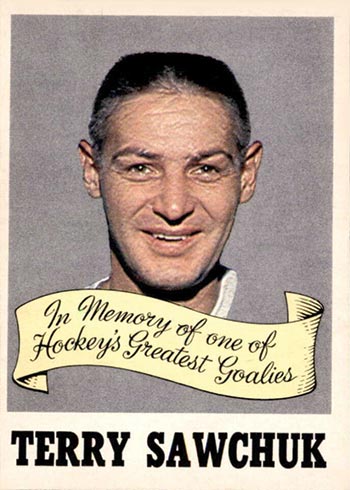 6. 1971-72 O-Pee-Chee #156 Rogie Vachon
When the staff at O-Pee-Chee heard about a player trade, they did everything in their power to update their cards in time for distribution. Unfortunately, the tools they had at their disposal were about as advanced as a tin-can telephone. This card, which featured the head of new Kings goalie Vachon sloppily pasted onto the body of teammate Ross Lonsberry, was a legendary failure that leaves collectors laughing to this day.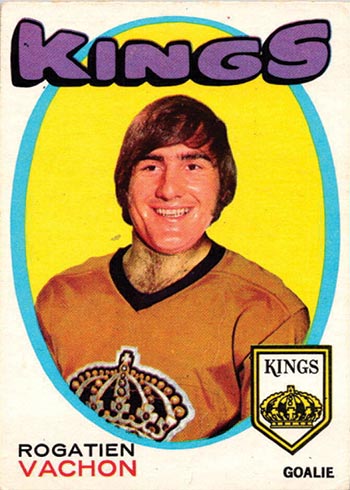 7. 1976-77 Topps #209 Henry Boucha
A newly grown out mop and a propensity to sweat profusely led Boucha to create one of the most instantly identifiable looks of the decade. Although he was chirped relentlessly by fans and opponents alike, he rocked the head band like a champ. His OPC single used the same image, but the team name at the top read Rockies, recognizing that the team had transferred to Colorado in the offseason.