6 More Second-Year NFL Players Ready To Pop
The NFL is a man's league, which means it takes most players some time to get accustomed to the physical and mental demand.
Year 2 is typically when the best young players pop. Working out with their pro team all offseason is more beneficial than training for NFL Combine drills.
A full year of training, game action and mental adjustments does wonders for a young player. With that in mind, we have a list of guys who could pop in Year 2. These are player's whose rookie cards could become a lot more valuable a year from now.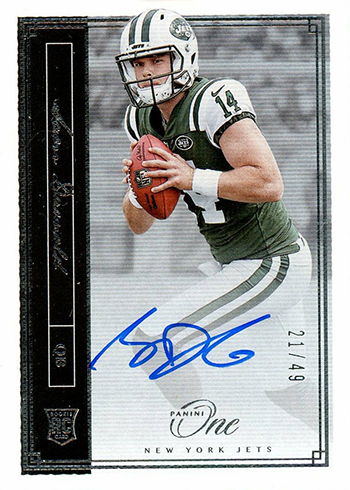 Sam Darnold, QB, Jets
Darnold is still considered by many to be the best quarterback prospect from the 2018 class. He showed promise (17 touchdowns) and growing pains to be expected when trying to turn a franchise around. All signs point to a big leap in 2019. The signal-caller has an offensive-minded head coach with a track record of elevating quarterbacks (Adam Gase) and arguably the best running back in the league who will have fresh legs and be an asset in the passing game (Le'Veon Bell). If he becomes a Pro Bowl quarterback playing in New York, it's too late to make the investment. Now is the time.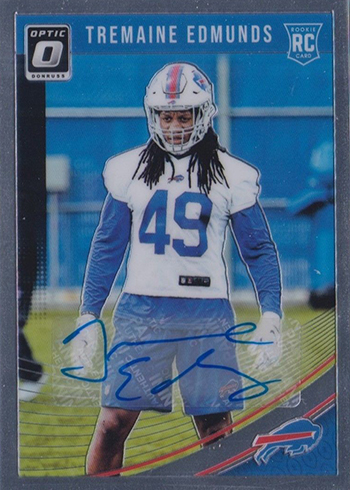 Tremaine Edmunds, LB, Bills
Another young buck on the list. Edmunds turned 21 in May. Expectations are high as he enters his second season. At 6-foot-5 and 250 pounds, his physical tools are hard to match. Gaining a better understanding of the game will be key. Buffalo is building a tenacious defensive unit, and Edmunds will be at the center of it.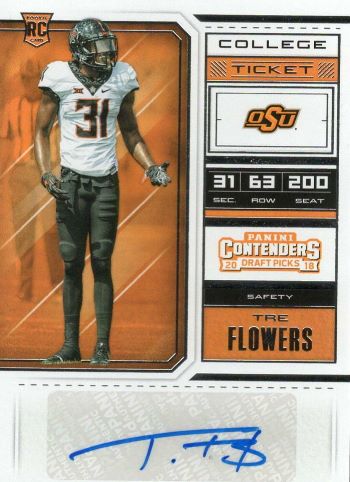 Tre Flowers, CB, Seahawks
A safety at Oklahoma State, Flowers moved closer to the line of scrimmage after being drafted in the fifth round by the Seattle Seahawks. He quickly got to cloaking wideouts with his long arms and speed. Seattle has a history of producing productive corners who were not top selections. Flowers is next in line to do so. With a nose for the football (three forced fumbles and two fumbles recovered in 2018), Flowers will be a big-play threat in 2019.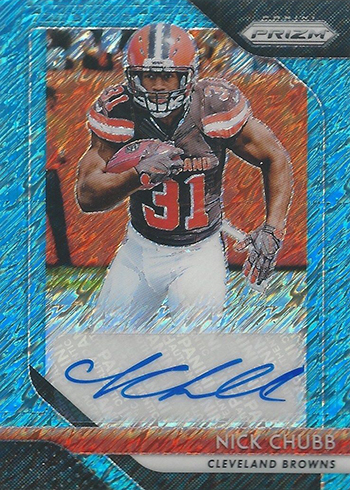 Nick Chubb, RB, Browns
Look, Chubb had 996 rushing yards (5.2 per attempt), so this isn't exactly going out on a limb. But he is primed to pop, which is the title of the article. Chubb will be a workhorse in Cleveland. They will look to him to carry the load in the ground game and have a significant role in the passing game. Chubb is in line to make a Pro Bowl appearance. He is also a likeable and humble personality with no off-field concerns, which makes investing in him easier to do.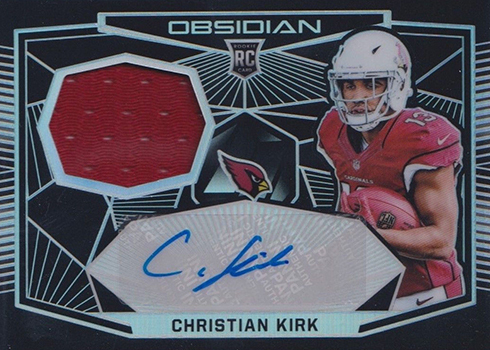 Christian Kirk, WR, Cardinals
What is good for the quarterback is good for the receiver. Kliff Kingsbury brings his Air Raid attack to the desert with hopes of out-dueling NFL defenses every Sunday. A major part of the overhaul was to draft Kyler Murray No. 1 overall in the draft. His No. 1 target is already on the roster. Kirk, who hails from Texas A&M – roots he shares with Kingsbury and Murray – is a sure-handed receiver who is dynamic enough to play inside and outside. He is a near-perfect chess piece to exploit defensive weakness. Expect him to quickly emerge as Murray's No. 1 target and put up numbers that make fans and collectors take notice.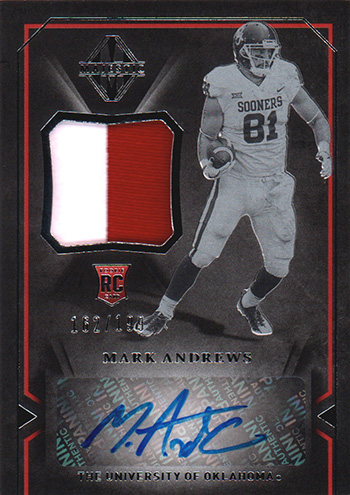 Mark Andrews, TE, Ravens
If you are looking to invest in Andrews, better make it quick. The tight end was named the 2019 trading camp MVP by journalists who cover the team. He is catching everything in sight and is aiming to be a key contributor in the Ravens new-look offense. Andrews can turn a short completion into a huge gain, which will be key as quarterback Lamar Jackson looks to his security blanket early and often in the season.