5 Weird and Wonderful Topps Baseball Test Issues and Oddball Sets from the 1990s
The 1990s were a wild time in the world of baseball cards. But even when things are good, companies should be looking to add customers and boost the bottom line. For Topps, that meant several products during both the boom and downturn years that featured baseball players but weren't necessarily cards.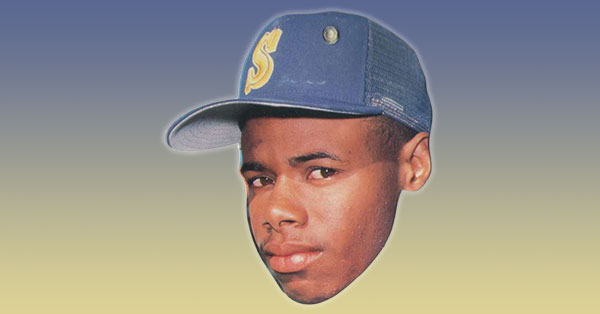 Looking back some of these are strange. Actually, some were odd back then. But that doesn't mean they're not fun. Here are five wonderfully strange Topps baseball test issue and oddball releases from the 1990s to take you back to the days of when the Braves always made the postseason, Bo knew and Griffey just did it.
1990 Topps Doubleheaders
1990 Topps Doubleheaders is a set of 72 mini cards. It gets its name from its double-sided nature with a reproduction of their first Topps card on one side and their 1990 Topps Baseball card on the other. For example, Tony Gwynn is paired with his 1983 Topps Rookie Card and his 1990 card.
Instead of just being regular cards, they came in a plastic holder that also acts as a stand. It's nothing fancy, just a piece of plastic that fans out at the bottom like a 'T'.
Cards aren't numbered as both sides are a pure reprint of the featured card fronts.
Top players include Ken Griffey Jr., Cal Ripken, Barry Bonds and Nolan Ryan. With 72 cards, there's a lot more depth than a lot of other similar oddball releases.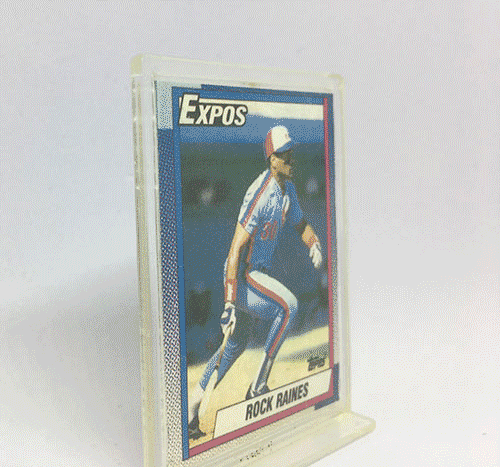 Looking for more on 1990 Topps Doubleheaders?
1990 Topps Heads Up
1990 Topps Heads Up is similar to those plush Garfield dolls that were stuck to car windows back in the day. Only, instead of being stuffed animals, 1990 Topps Heads Up offers cardboard cutouts of 24 players. Die-cut in the shape of their heads, they have a suction cup attached. The idea was that you could hang them up on locker doors, on mirrors or anywhere else that might make your mom mad for leaving marks behind.
This is actually a follow-up to the much scarcer 1989 set, which includes a tough piece of Ken Griffey Jr. ephemera from his rookie season. Naturally, being more readily available, 1990 Topps Heads Up doesn't carry the same types of values.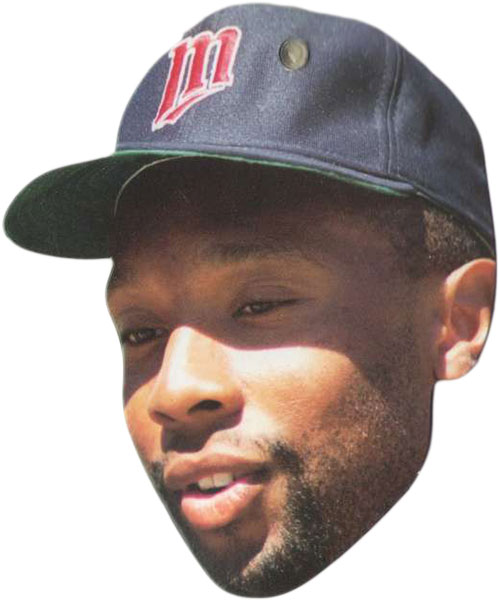 Looking for more on 1990 Topps Heads Up?
1991 Topps Stand-Ups
Topps has a history of producing licensed candy containers. However, a lot of the time they're of movie and TV characters from things like Batman, Star Wars, and Ren and Stimpy. 1991 Topps Stand-Ups does something similar for baseball players.
Each of the 24 players on the checklist has a plastic candy container. National League players are done with green containers while American Leaguers have red. Adding a wrinkle to the set are containers that are clear. These are much tougher to find.
1991 Topps Stand-Ups wasn't widely available upon release.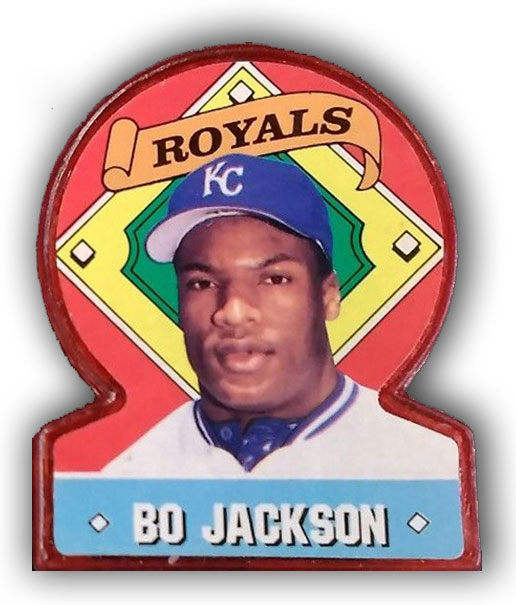 Looking for more on 1991 Topps Stand-Ups?
1991 Topps Triple Headers
1991 Topps Triple Headers takes the idea of photo balls only much smaller in size and not exactly high quality. Think of them as kind of like a ping pong ball with three teammates and their facsimile signatures.
Each MLB team is represented on the checklist. That makes for lots of superstars. Jeff Bagwell is included on the Houston ball. Obviously not a Rookie Card given the fact that it's a novelty item, it's still an interesting piece from his first season.
The Cubs and Cardinals are believed to be short prints compared to the other 24 in the set.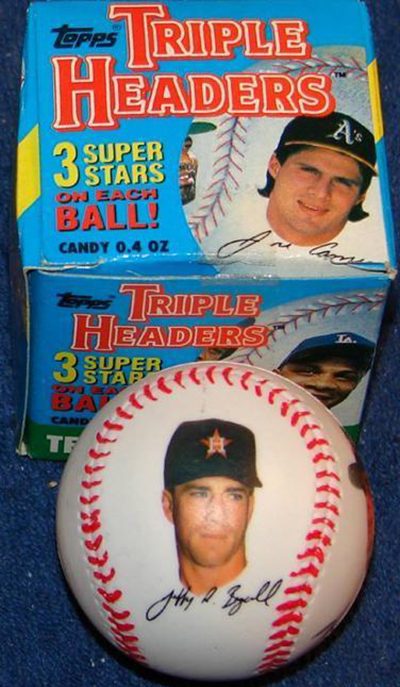 Looking for more on 1991 Topps Triple Headers?
1997 Topps Pro Shooters Marbles
Yep, Topps made a set of marbles with baseball players on them — in the 1990s, when they were at least a generation past being cool. 1997 Topps Pro Shooters were also right around the time POGs were a thing.
If you're a player collector from the era, you're probably familiar with how tough these are. A test issue believed to have had very limited distribution, there are 60 in the set. Needless to say, they don't come cheap.
It's not just the marbles that are popular. Each pack had one of two different checklists that pictured the players. So that means an already rare product has 30 people vying for the same checklist. Needless to say, if you come across a pack of these in your travels, keep everything. Depending on who you get, the checklist may be worth more than the marble.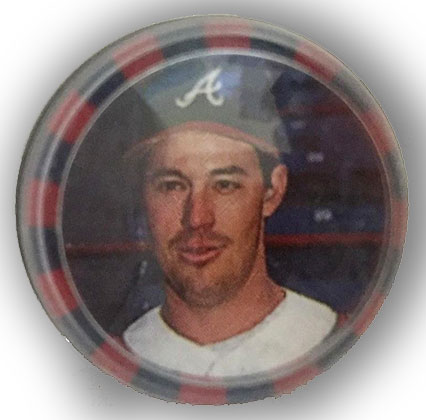 Looking for more on 1997 Topps Pro Shooters Marbles?