5 Ways to Invest in 1980s and Early 1990s Baseball Cards
By Ryan Cracknell | Hobby Editor | Commentary
For the most part today, collecting baseball cards from the 1980s and early 1990s is done so for fun. It's an era that's great for nostalgia, but the hard truth is that the vast majority of cards produced during the era will never be worth much. It's not a knock on the cards themselves. The Junk Wax Era gave us many classic cards and many great sets.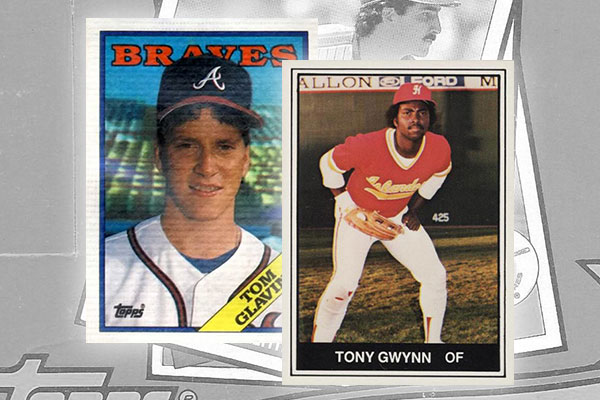 But there's a difference between a memorable card and one that's worth lots of money. But what if there was some investment potential in 1980s baseball cards and other cards from the era? Or maybe you love cards from that period but want something a little nicer and tougher to chase.
They're out there.
'80s and '90s Baseball Card Reality Check
Simply put, baseball cards released in the 1980s through about 1993 were produced in such large numbers that it was sustainable to maintain demand over the long-term. Lots of people were buying cards at the time so those massive print runs may have been justified. But many of those who were collecting at the time were either speculating or they eventually lost interest.
People leaving the hobby didn't mean cards were disappearing. By the time the 1980s rolled around, the mantra around sports cards was that they could be worth something someday. So we cared for our cards. They were put in special boxes, pages and sleeves. Our moms didn't throw our cards away. They tucked them away in the basement or the back of the closet with the idea that they'd be retrieved and cashed in like a bond.
The likelihood that those boxes of cards matured monetarily is slim. Even as a growing number of kids from the 1980s and '90s are getting back into the hobby, the supply of the sports cards of their youth still outpaces demand.
But not all of the baseball cards from that period were printed by the millions. Some are legitimately rare. These cards can already be more costly but that doesn't mean they're necessarily expensive or have room to grow.
Places to Invest in 1980s and Early 1990s Baseball Cards
There's no guarantee that you'll make money with these tips. And even if you do, it won't be big-money. Rather, consider these tips on things that could make some gains in the years ahead as well as offer something a little tougher to chase from the era.
Minor League Cards
The massive print runs for sports cards are generally limited to big league sports cards. A lot of minor league cards, particularly those from the early to mid 1980s, were produced with the idea of local distribution. They may have been used as a stadium promotion or sold for a couple of dollars at the team store. Either way, unless you were at that particular ballpark, you didn't have easy access to them.
Regional distribution also means smaller quantities. Some minor league cards are more plentiful than others, particularly if a big-name prospect played for the team. Also, some of these sets were reprinted, taking away that rarity aspect that makes a lot of them intriguing. But there are gems out there for both Hall of Famers and fan favorites.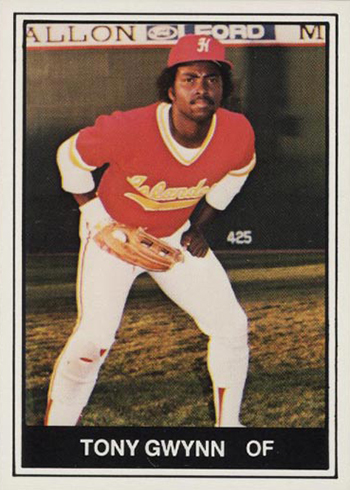 Top-Condition Graded Cards
A common piece of advice about investing in collectibles, whether it's baseball cards, art, lunch boxes or anything else, is buy the best your budget allows. So when it comes to mainstream 1980s baseball cards, that might mean looking to the graded market. Targeting Gem Mint and Pristine cards from the era offers some intrigue.
Even if the population reports for these cards aren't as limited as vintage cards — especially when there are still plenty of potential top-condition cards still out in the wild in abandoned collections — they go with the mantra of the best of the best.
By opting for high-end graded cards, it adds that hunt element as well that makes collecting fun, which is still important even if you're looking at the potential to make a profit down the road. It's easy for me to find a 1989 Upper Deck Ken Griffey Jr. for $25 or less today. Finding a deal on a graded Gem Mint copy represents the hunt that I love.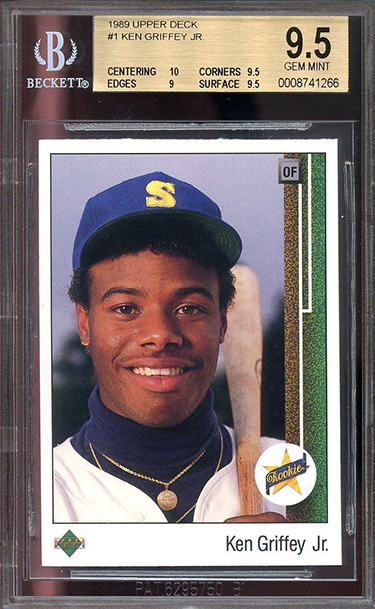 Topps Tiffany Cards
Topps Tiffany represents the more limited version of 1980s and early 1990s baseball cards. These factory sets were usually printed in much smaller quantities. On top of that, they're better quality. So while you can find hundreds of 1985 Topps Mark McGwire Rookie Cards, just 5,000 of the Tiffany versions were produced.
Today, that sounds like a big number. For cards of the era, that's tiny.
What Topps Tiffany offers is that sense of familiarity and nostalgia because they're essentially the same cards that got many of us into collecting. But their rarity offers something more valuable and brings with it more potential for growth.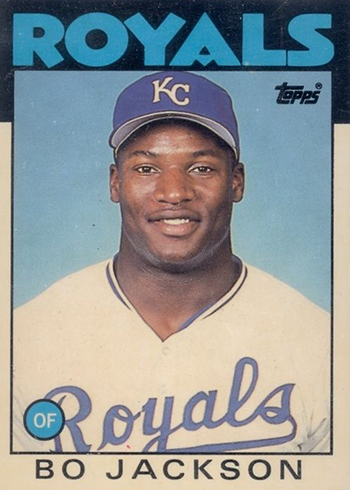 Test-Issue, Experimental and Special Release Sets
Card companies have a history of trying out new products and licenses through test releases. Often, these products are sent to select markets and printed in much smaller quantities. Now, as player collectors attempt to track down as much as they can of their favorites, these test issues can prove to be both difficult to find and expensive.
But they bring a couple of things that most 1980s and 1990s baseball cards don't. The most obvious is rarity. Some of these test issues and special releases are also different in their look and feel from regular cards.
One such set from the era is 1988 Topps Cloth Baseball. A total of 121 cards from the 1988 Topps set were printed on fabric. The idea was that they'd work like a sponge when water was added. The set was scrapped but a limited number of cards still found their way to the secondary market. The checklist includes several stars as well as a cloth version of the 1988 Topps Tom Glavine Rookie Card.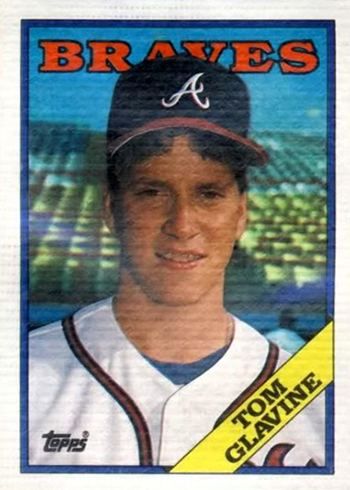 Perhaps the most famous special release of the era is 1991 Topps Desert Shield Baseball. Basically a parallel to the regular 1991 Topps Baseball set, the cards were made as a thank you to American troops stationed in the Middle East or set to go there. A foil stamp is what differentiates these from the regular 1991 Topps set. Already produced in limited supplies, top-condition 1991 Topps Desert Shield Baseball cards are extremely rare today.
Sealed Boxes
Slowly but surely, sealed 1980s baseball card boxes are starting to dry up. And by slowly, I mean slowly. At this point, anything from 1986 and earlier is starting to see some appreciation in value — even 1986 Topps Baseball. We're still far from a point where they'll be worth significant amounts.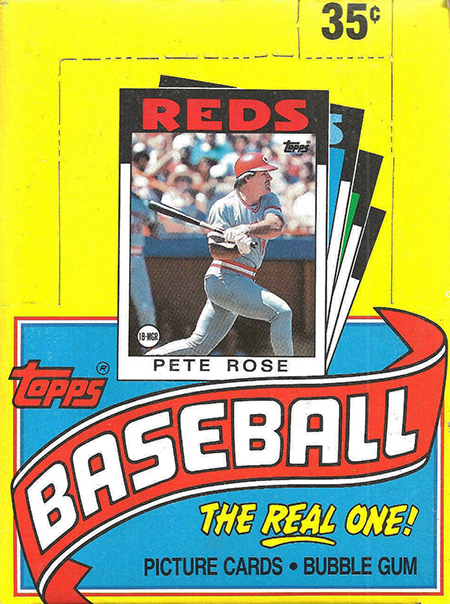 The thing to consider with unopened boxes is that it's the fact that they're sealed that gives them value. Open them and you're unlikely to recoup your costs beyond the fun that comes with getting cards of the greats from your youth and the chance to "eat" 30-year-old gum. Pro tip: don't take it further than the thought stage. It's gross.
Again, there are no guarantees when it comes to rising values and making money off of 1980s baseball cards. But these are a few areas where I see some growth potential. Those of us who grew up during this period have a little more money than our allowances back in the day. The new stuff can be nice, but so can the originals.