5 Must-Have Becky Lynch Cards – Beckett Pricing Insider
Becky Lynch has been one of the most instrumental people in WWE's Women's Revolution. Yet, over the past few years, she's kind of taken a backseat to such talented ladies as Charlotte Flair, Sasha Banks, Alexa Bliss, Asuka, and now, Ronda Rousey.
During SummerSlam this past August, it all came to a head as Becky turned on her long-time friend Charlotte Flair and developed a bit more "attitude." She eventually won the SmackDown Women's Championship from Flair and became more popular than ever with fans.
Lynch was set to face Ronda Rousey at Survivor Series in a champion vs. champion match when she suffered a now-famous eye injury during a SmackDown invasion angle on RAW. As crazy as it sounds, the brutal, bloody nature of the injury made her even more popular. Since then, Lynch has started referring to herself as The Man.
This new Lynch persona has flocked fans and collectors to her trading cards. There is plenty to choose from as Lynch has over 600 different cards on the market. Through all the autographs, relics, and kiss cards, here are five of the biggest Becky Lynch cards.
2015 Topps WWE Undisputed NXT In Line Autographs Becky Lynch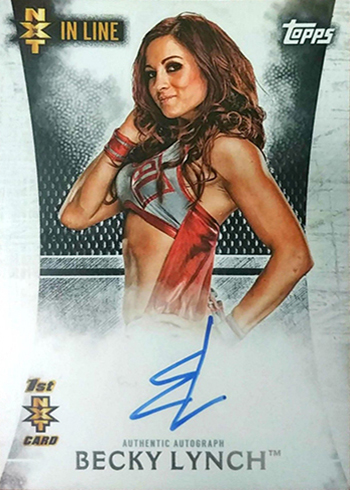 2016 Topps WWE Diva Kiss Card Becky Lynch /99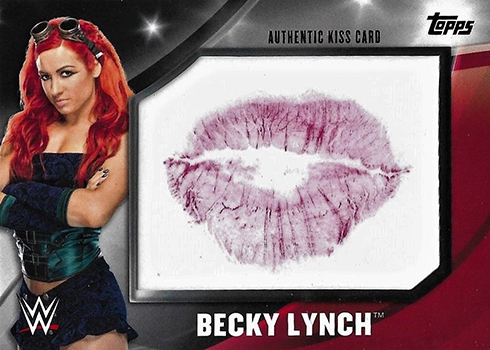 2018 Topps WWE Undisputed Autographed Relics Becky Lynch /99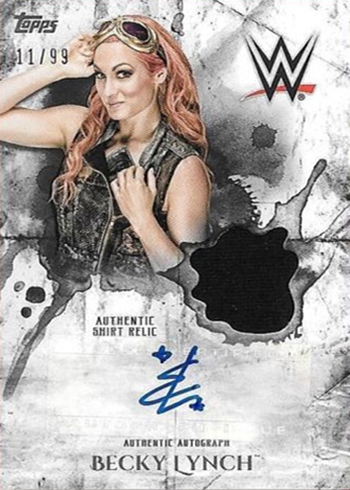 2018 Topps Now WWE #51 Becky Lynch Def. Charlotte Flair to Win the SmackDown Women's Championship (Hell in a Cell, September 16) PR: 172 copies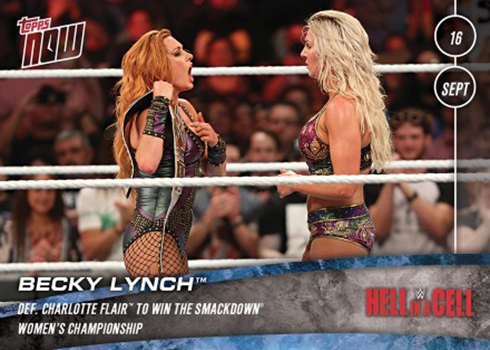 2018 Topps WWE Road to WrestleMania Kiss Autographs Becky Lynch /25