5 Key 1980s Michael Jordan Cards on the Rise
If you can't afford MJ's 1986-87 Fleer Rookie Card or sticker, here are five more reasonably priced 1980s Michael Jordan cards. At least they are for now.
1. 1987-88 Fleer Michael Jordan #59
Jordan's second-year Fleer base card can be had for less than $300 in raw form. Centering is the biggest issue since it has well-defined borders. The white part of the border can often look slightly off-white.
Buy on: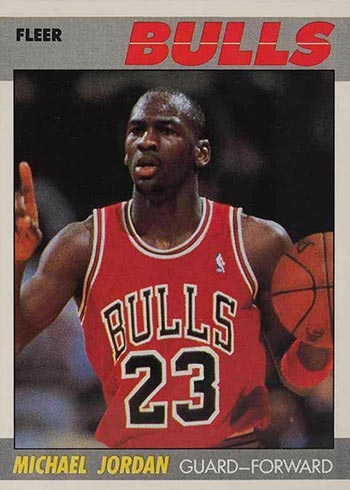 2. 1987-88 Fleer Stickers Michael Jordan #2
This is one of the coolest designs of any 1980s Michael Jordan cards. Fleer's second sticker set of 11 cards features a patriotic look. The photo of a young, smiling Michael Jordan makes this one of his most eye-catching cards. Since sticker cards were the last in the pack, many have wax residue. Higher-grade versions are low compared to the base card.
Buy on: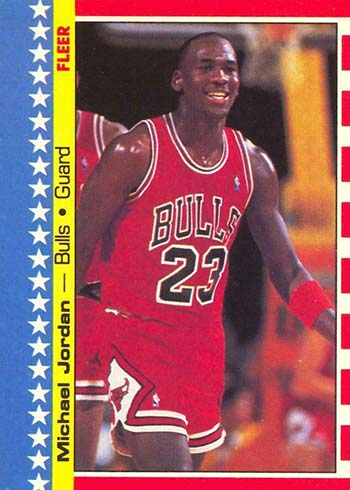 3. 1988-89 Fleer Michael Jordan #17
This is one of the most commonly graded basketball cards in history, with more than 18,000 total entries in the PSA and BGS population reports.
Buy on: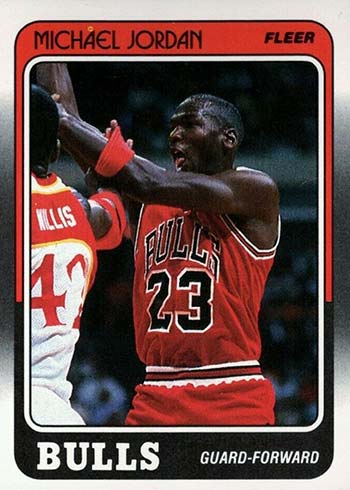 4. 1988-89 Fleer Michael Jordan #120 All-Star
Nearing the end of 2020, this All-Star card was matching sales prices of Jordan's 1988-89 base card. It includes perhaps the best photo of any '80s Jordan card taken at the famed 1988 Slam Dunk Contest when Jordan jumped from the free throw line. Many posters and collectibles have been created featuring the moment, but this seems to be the first.
Buy on: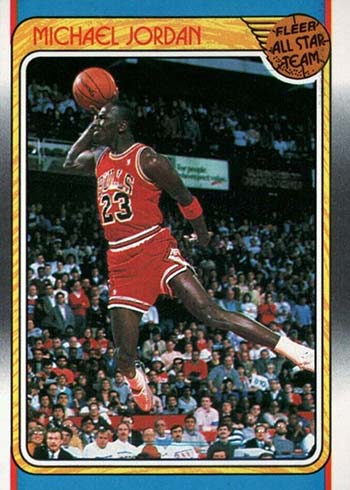 5. 1988-89 Fleer Stickers Michael Jordan #7
Miscutting and centering are huge issues with this card. Grading pop reports are incredibly low compared to the other four cards here, and combined with the centering issues, higher grade versions could increase in value significantly.
Buy on: