5 Changes in Topps BUNT 2016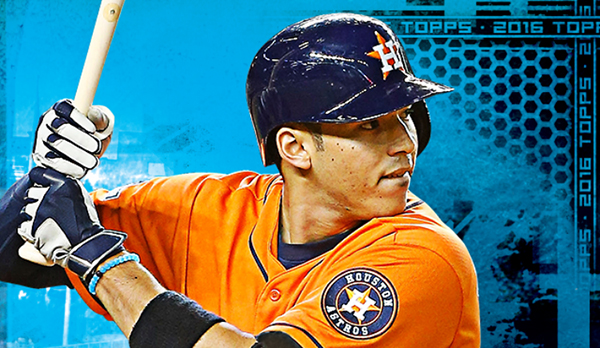 By Ryan Cracknell | Hobby Editor
Just like a traditional set of cards, digital cards get tweaks along the way. And as Topps rolls out BUNT 2016, there are a handful of changes that are noticeable to both new and returning users.
1. Carlos Correa is the man.
The first change is noticeable right when you log into the app. For the past couple of years, Mike Trout has been the spokesman. The splash screen has a new face and it's that of Carlos Correa. It makes sense seeing as how the Astros shortstop signed an exclusive deal with Topps last year that's more comprehensive than the average agreement.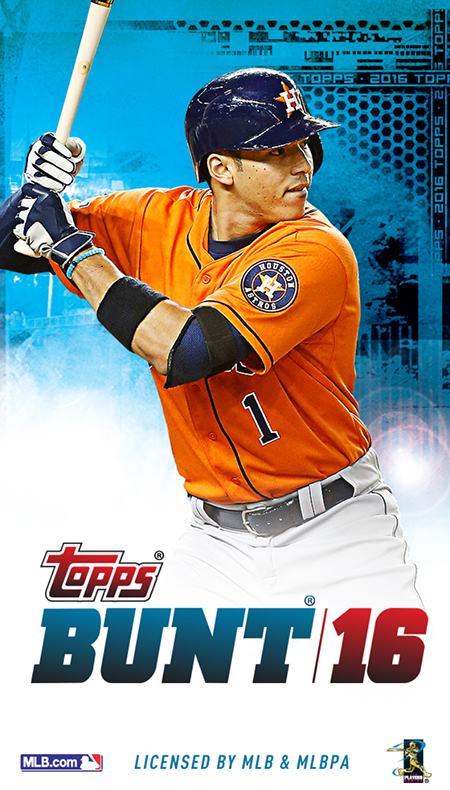 2. What's in store?
With so many pack types and an ever-changing lineup, the BUNT store, where all the packs are found, can get a little confusing. BUNT 2016 breaks things up a bit. Now when you go to get some new digital cards, you can choose between the Base Pack Store and Insert Pack Store.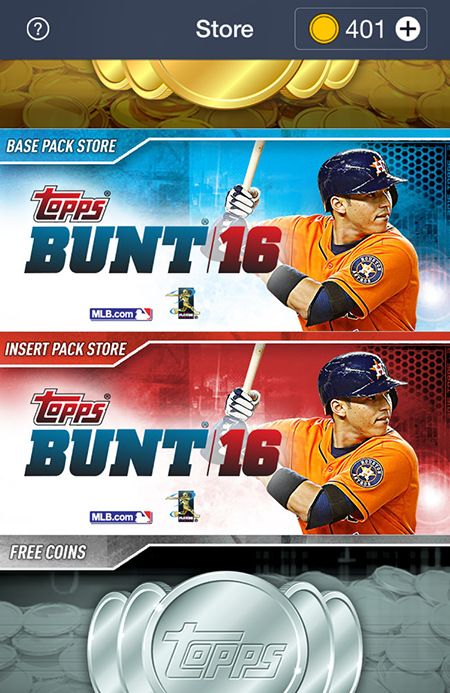 Base packs focus on regular cards and parallels. Expect more long-term collecting here. Insert packs are where you'll find the limited time cards and special series.
Like the change in spokesmen, it's not a huge change but one that should make navigating the app a little easier.
3. You can trade with the machine.
Trading has always been a big part of the appeal of BUNT and Topps' other card apps. It brings back that old-school feeling when we traded cards with friends. With the 2016 update, BUNT users can now trade with the app in the Card Exchange to upgrade their cards. It's similar to the Smuggler's Den in Star Wars Card Trader. Once you collect certain cards and combinations, you can meld them and trade them to get better cards and exclusives.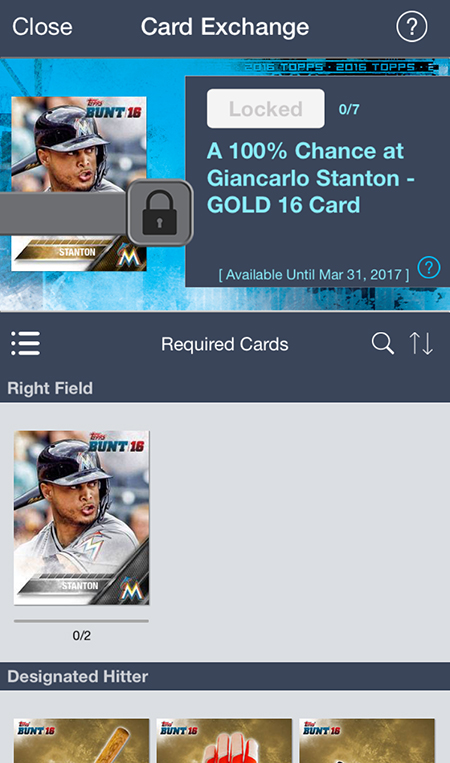 4. Equipment Cards
Yup, you can now get cards of bats, gloves, cleats, helmets and other pieces of baseball equipment. They're not supposed to take away from the players. Rather, they're intended to be used and combined to help users unlock new cards. Think of them as puzzle pieces you need for the Card Exchange. Like base cards, they come with different parallels.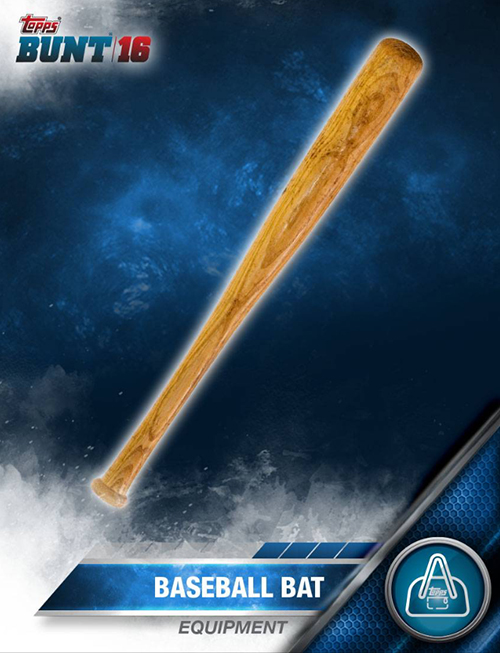 5. Level Up
Taking a page from Pokemon and other games, BUNT 2016 now has XP for users. When you get enough XP, you move up a level. The higher you go, new content is unlocked. There's also bonus packs involved. To get XP, you do basic tasks in the app like logging in, buying packs and entering contests.
BUNT 2016 has other changes with the cards themselves, but that's what comes with a new year of cards. The 2015 design has been retired and something new for the year has been adopted. Base cards have the same general feel as the physical 2016 Topps Baseball set but not totally. Users can also expect new inserts throughout the year.
One of the benefits of being digital is the fact that cards can be created almost in real-time. This has been used already with special cards for things like the Cuban Exhibition that saw the Tampa Bay Rays head to the country.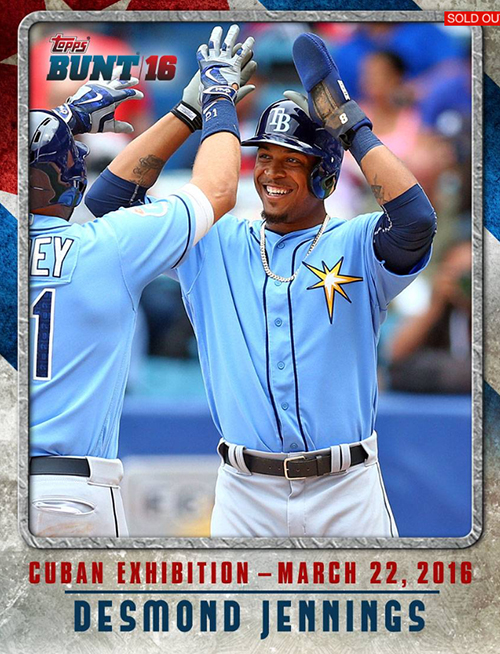 Contests and scoring have also been tweaked, but the same general feel. For those new to the app, these add a fantasy sort of element where you can use your digital cards to create lineups, play against others and earn XP and other prizes.
Comments? Questions? Contact Ryan Cracknell on Twitter @tradercracks.