$40 Million Goldin Auctions Investment Group Includes Kevin Durant, Dwyane Wade, Deshaun Watson
It's not just sports cards and memorabilia that are getting investments these days. Companies connected to the industry are garnering interest. Goldin Auctions has announced a $40 million investment from The Cherin Group.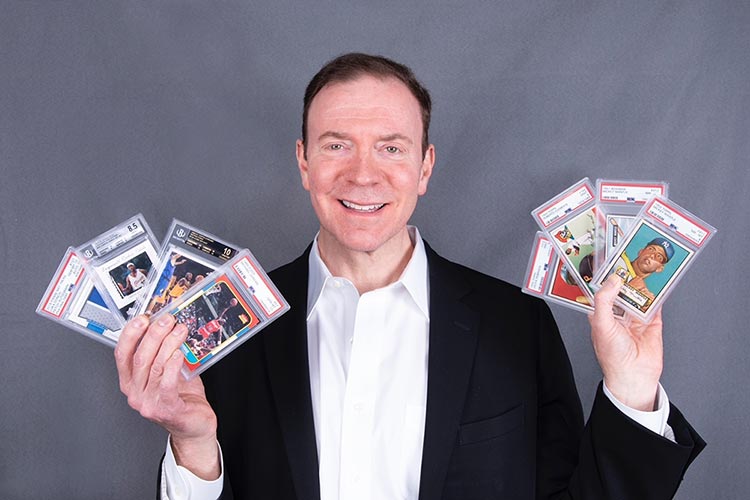 The funds are intended for growth capital for technology, operations and audience development.
In addition to The Cherin Group, some familiar hobby names are also involved in the funding round including athletes Kevin Durant, Deshaun Watson and Dwyane Wade. Mark Wahlberg, Bill Simmons, Timothy "Timbaland" Mosley, Logan Paul and Mark Cuban are among the other individuals connected to the investment.
Ross Hoffman is joining Goldin Auctions as the company's new CEO. Before joining Goldin, Hoffman was a VP of Partnerships at Twitter where he led their Global Content Partnerships and Brand Strategy teams. He also was a manager at Google, focusing on content licensing.
"The collectibles industry has one of the world's most engaged and rapidly growing audiences," Hoffman said. "By building upon the trusted marketplace Goldin is known for with new technology, operations and content, we aim to make things easier, safer and faster for everyone in the hobby, old and new."
With Hoffman's appointment, Goldin Auctions founder, Ken Goldin, shifts into the position of Executive Chairman.
"The collectibles industry has come a long way over the last 40 years and its popularity today is the result of enthusiastic, passionate and knowledgeable collectors," Goldin said. "With the help and expertise of our new partners, we plan to always prioritize our consignors and buyers by providing them the safest and easiest way to trade these amazing and valuable assets. As a result, we're confident that we'll help oversee the continued growth and expansion of the industry as a whole."
As for the celebrities include with the funding, some have publicly shared their interest in sports cards. In recent months, Wahlberg has shared his sons opening boxes on social media on multiple occasions. This past week, Watson showcased a 1994 Miami Bumble Bee Dwayne "The Rock" Johnson football card he bought for $45,100. He's joined in the photo by Timbaland.