4 Pat McAfee Cards Worthy of Your Attention – Beckett Pricing Insider
This edition of the Beckett Pricing Insider is brought to you by GTS Distribution. Watch Go GTS Live – The Hobby's Web Show, every Thursday at 9 PM EST.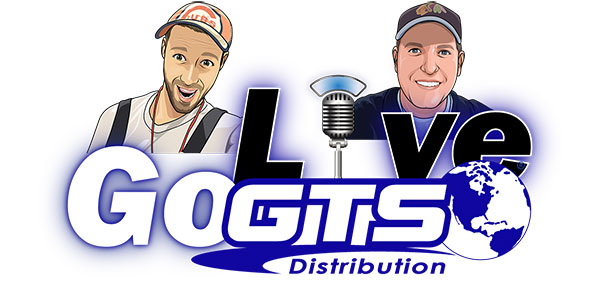 Any football fan who hasn't seen the highlight reel of Pat McAfee needs to watch it now.
A punter most of the time, he still found time to From lay out a returners and linemen. He even recovered his own onside kick.
McAfee's rookie year was in 2009 but he didn't have his first official card until 2014. His first autograph didn't arrive until 2018. Due to his exploits, McAfee's autographs have been selling for significant amounts — higher than most position players.
Unfortunately, after three knee surgeries in four years he had to call it a career. With his current surge in popularity it is a sure thing that he will continue to have cards made. And with his new gig in WWE, some of these could come from outside the world of football.
2015 Topps Pat McAfee RC #282
Even though his first card was in 2014 Topps, it was an All Pro Team insert card. This is his first official Rookie Card found in an NFL base set.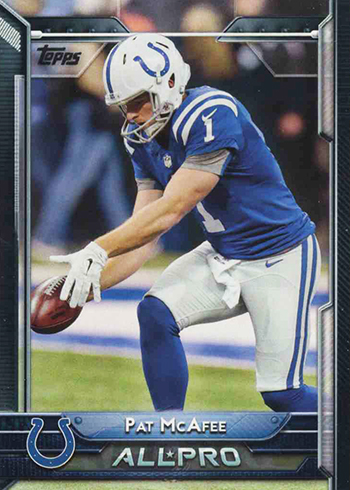 2018 Panini National Treasures Signatures Pat McAfee /25
When it comes to autographs, National Treasures is a top place to have them. Currently, this card sells in the $40-$80 range on the secondary market.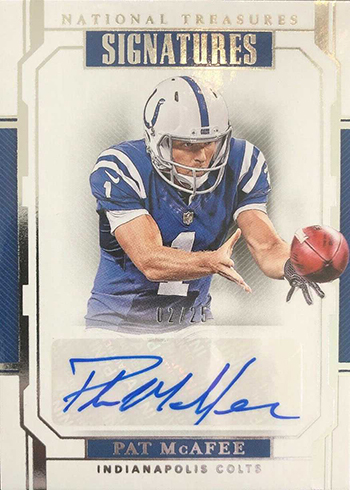 2018 Panini Obsidian Aurora Autographs Pat McAfee /100
This was McAfee's first official autograph on a card, releasing before National Treasures. This card started off selling close to the $150 range but has recently come back down to earth as more signatures have hit the market. The current high book value is $80.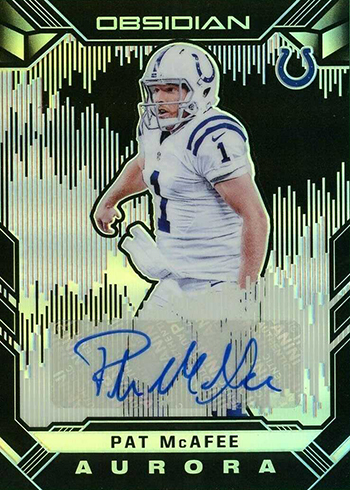 2019 Score Signatures Pat McAfee
This is the most recent card for Pat McAfee. It is the only card in 2019 so far, but it is very early. So don't be surprised if more follow in the months ahead.