30 Teams | 30 Weeks: #25 Kansas City Royals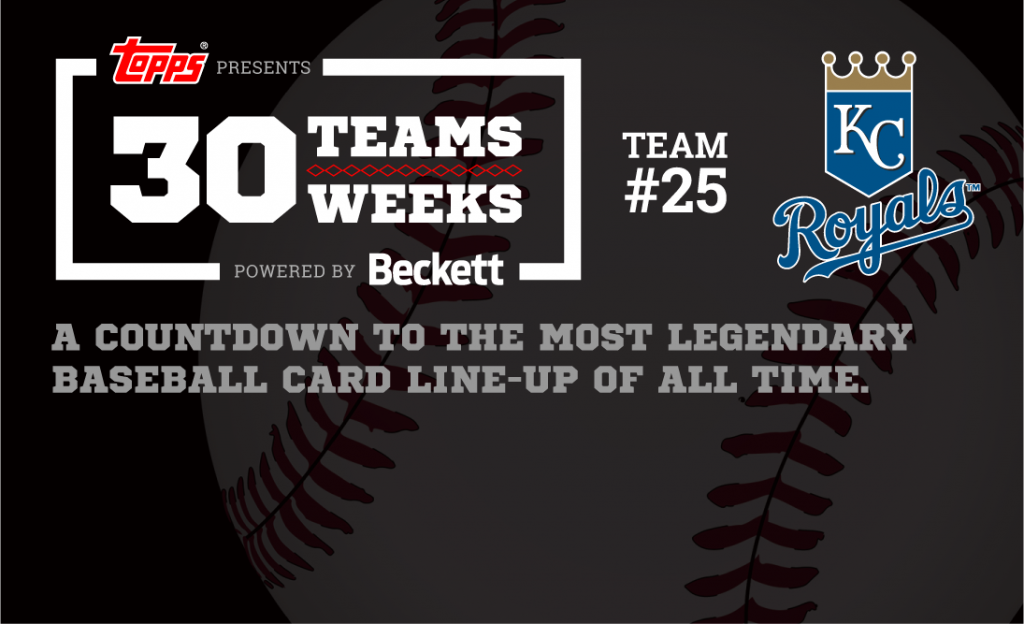 The Kansas City Royals are team No. 25 in our 30 Teams | 30 Weeks legendary lineup countdown. They were founded in 1969 and their history can pretty easily be broken down into four distinct periods. Two of these periods were unquestionably bad and two were highly successful. As with many expansion franchises, the team got off to a slow start, but by the late 70s things were looking up. The 80s were the heyday of the Royals, led by stars like George Brett, Bret Saberhagen, Amos Otis, and others, the team appeared in two World Series and won one in 1985. The 1990s and 2000s were abysmal for the team, posting five seasons with below .400 win percentages. The other seasons in that time period weren't too much better.
However, the 2010s have been much more kind to Royals fans. The 2014 season ended in a Game 7 World Series loss to the Giants, but the team recovered from the heartbreak the next season and took the 2015 World Series in five games over the Mets. The Royals had stormed back from two decades of struggles and rewarded their fans with two exhilarating season.
Check out the Royals and the other teams in the countdown here!