30 Teams | 30 Weeks NBA: #19 Washington Wizards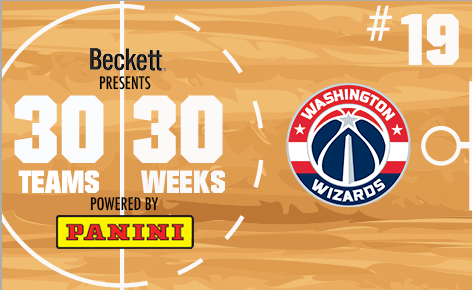 The Washington Wizards are the next team in the Panini 30 Teams | 30 Weeks NBA countdown to the most collectable NBA team of all time.
After several city and name changes, Washington settled on the nickname Wizards in 1997. For most of their history they were known as the Bullets.
Washington had some superstars in the 1970s, like Wes Unseld, Elvin Hayes and Earl Monroe. They made several NBA Finals and eventually won the 1978 title.
Now, they are led by John Wall, though the recent news of his achilles rupture may change the franchise forever. Our lineups features players from every era of Washington basketball.
Check out the Wizards and all the other lineups at 30Teams30WeeksNBA.com.