30 Teams | 30 Weeks: #19 Toronto Blue Jays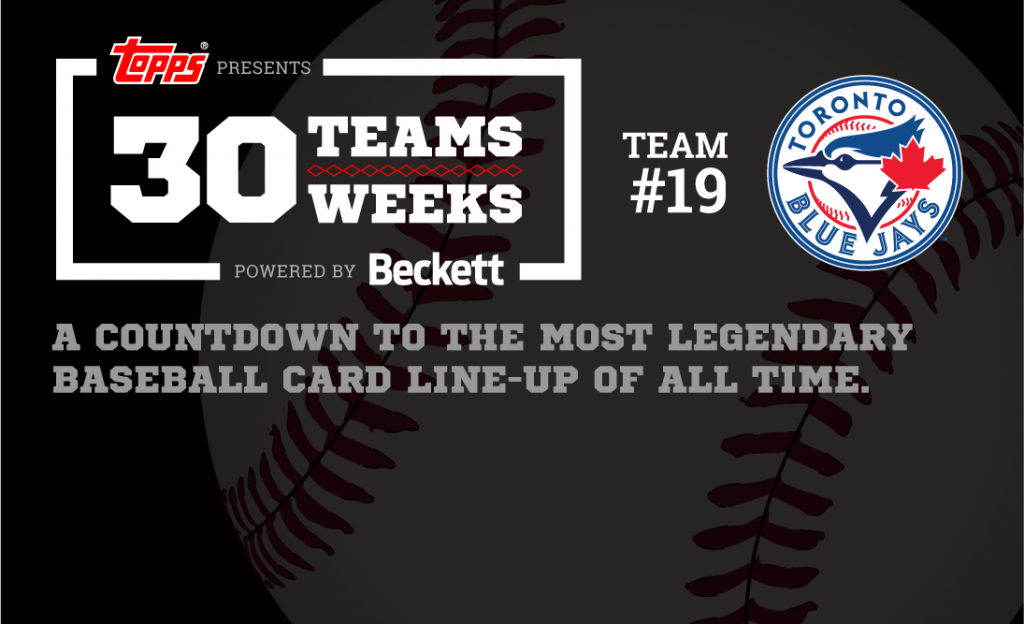 The Toronto Blue Jays are team No. 19 in the Topps 30 Teams | 30 Weeks Legendary Lineup countdown.
The Blue Jays won back-to-back World Series in 1992 and 1993 and then spent 22 years without making an appearance in the playoffs. They returned to the playoffs in both 2015 and 2016. The players that made up both of those Blue Jays make up quite a bit of our Legendary Lineup, like Roberto Alomar, Tom Henke, Jose Bautista, and Josh Donaldson. But that interlude in between playoff runs also included many great players, it was just very tough making the playoffs out of the AL East against the perennial World Series contenders New York Yankees and Boston Red Sox. Great Blue Jays that didn't make the playoffs with Toronto include Roy Halladay, Carlos Delgado, and Vernon Wells.
Check out their lineup and the lineups of 10 other teams at 30Teams30Weeks.com.