30 Teams | 30 Weeks: #18 Seattle Mariners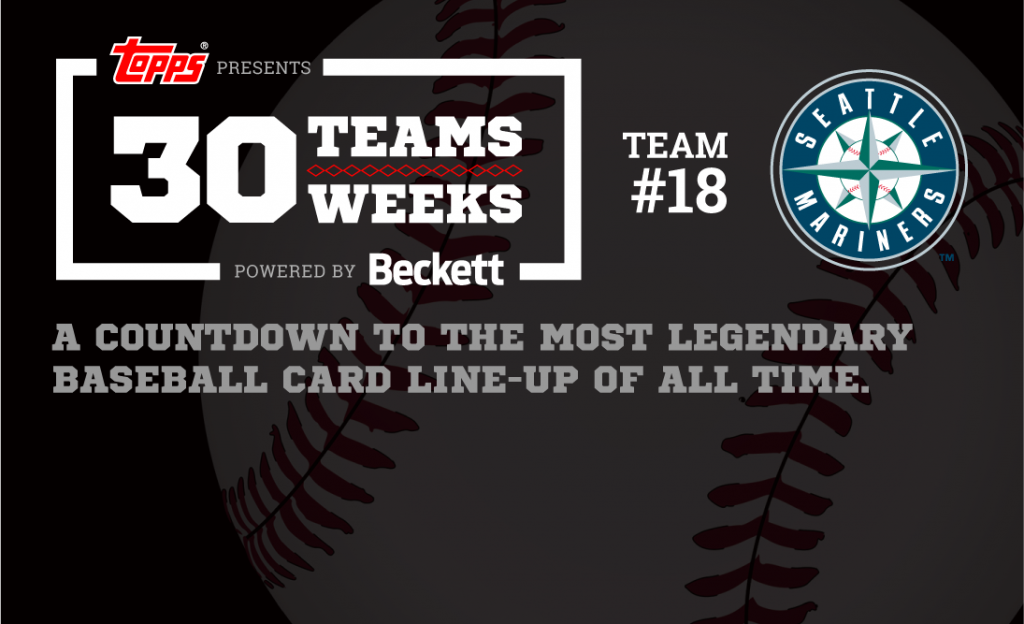 The Seattle Mariners are team No. 18 in our 30 Teams | 30 Weeks countdown to the most legendary card lineup in baseball history.
The heyday of the Mariners just so happened to coincide with the heyday of card collecting, making the Mariners Legendary Lineup one which will surely bring back fond memories for card collectors of the late 1980s and 1990s. The first name that comes to mind when it comes to the Mariners is the great Ken Griffey Jr. "The Kid" was possibly the most sought-after player in card collecting history, and for good reason. He more than lived up to every expectation placed on him, especially during his Mariners career. But he wasn't the only highly collectable player from that era. Randy Johnson was the definition of a dominating pitcher, Alex Rodriguez was a phenom at shortstop, and Jay Buhner was a slugging outfielder who even became a '90s pop culture icon after a famous scene in Seinfeld. 
And just when it appeared that Seattle would be without their iconic, collectable stars, a man from Japan arrived. Ichiro would be the face of the Mariners franchise for the 2000s decade. The Mariners legendary lineup features the icons mentioned as well as other stars that are instantly identified with the Seattle franchise.
Check out their lineup and all the other lineups at 30Teams30Weeks.com!