30 Teams | 30 Weeks: #10 Baltimore Orioles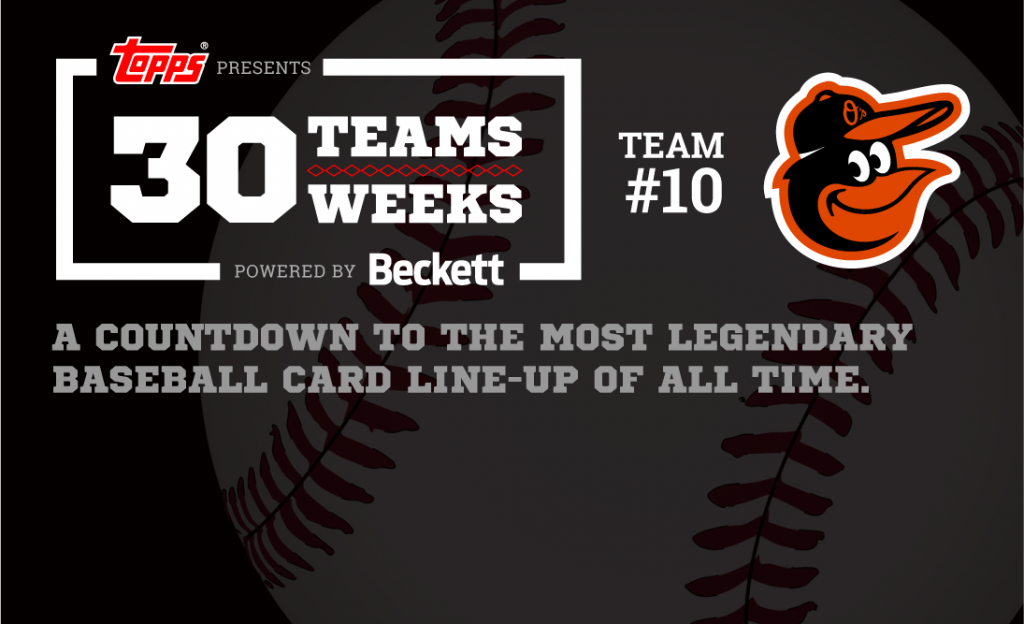 We are now entering into the Top 10 of the Topps 30 Teams | 30 Weeks Countdown to the most legendary lineup of all time and team No. 10 is the Baltimore Orioles!
The Orioles had some incredible players through the years, including Hobby legend Cal Ripken Jr. and ace Jim Palmer. Check out the list and let us know who we should have included and who we got right. There are only a few teams left, meaning these teams will be chock full of Hall of Famers and superstars.
All of the previous teams as well as the Orioles lineup are at 30Teams30Weeks.com.