3 Russell Wilson Cards to Watch Entering the 2020 Season – Beckett Pricing Insider
This edition of the Beckett Pricing Insider is brought to you by GTS Distribution. Watch Go GTS Live – The Hobby's Web Show, every Thursday at 9 PM EST.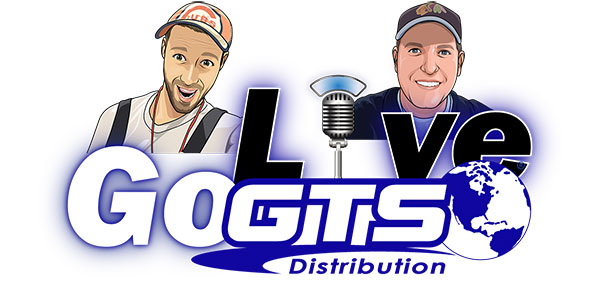 2019 was a great year statistically for Russell Wilson. For the third season in a row he threw for over 30 touchdowns. He also thew only five interceptions for a microscopic one percent INT rate. The Seahawks went 11-5 and made the playoffs as a Wild Card team. They did lose to the Packers in the Divisional round but if the team hadn't lost so many key players things might have been different.
Collectors have been buying Russell Wilson cards in the offseason. They are anticipating a better season for the Seahawks and Wilson after upgrading their offensive line. Wilson's cards have seen a rise in value. Let's take a look at some the most popular Russell Wilson cards out there.
2012 Panini Contenders #225A Russell Wilson /550 AU RC
This is one of the most sought-after Russell Wilson cards. It was voted the best football card of 2012 and was a mainstay on the Beckett Football Hot List for over a year. This card value has just recently been raised to a high book value of $1,000.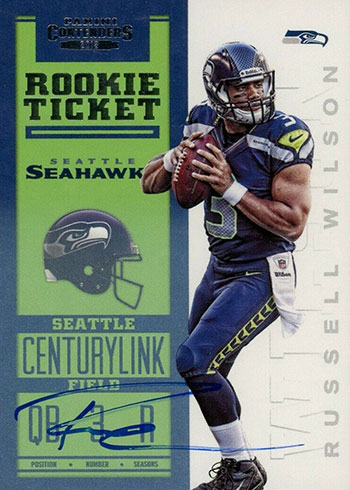 2012 Topps Chrome Rookie Autographs #40 Russell Wilson
Another high in demand card is the Topps Chrome Rookie Autograph. In the last few months the value of this card has jumped significantly.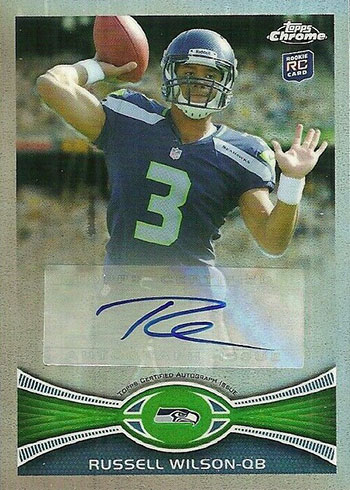 2015 Topps Dynasty Autograph Patches Red APRW2 Russell Wilson 1/1
Wilson is one of the rare players who has both baseball and football cards. This one is a one-of-a-kind patch parallel from my personal favorite team (Go Rangers!) and will set you back around a grand.