3 Notable 2018-19 Panini Court Kings Basketball Sales – Beckett Pricing Insider
The beginning of April saw the return of Panini Court Kings Basketball, a brand known for modern styles and colorful designs. Hobby boxes have a single pack of ten cards, including (on average): a pair of autographs, two rookies, two inserts, and a parallel. Here are three notable sales from the market activity thus far:
1. 2018-19 Court Kings Legacies Signatures Masterpiece #10 Reggie Miller 1/1 – $887
Legacies Signatures is a ten-card insert set featuring on-card autographs from some of the greatest players in NBA history. Parallels include Ruby (serial numbered 25 or 35) and Sapphire (serial numbered to 10 or 25) versions, as well as one-of-one Masterpiece copies like this Reggie Miller.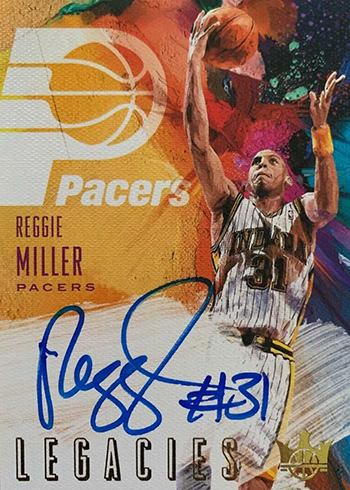 2. 2018-19 Court Kings #201 Luka Doncic – $750
Court Kings continues a tiered rookie card format as the base set contains four different rookie versions, each with a different look and rarity. This Doncic is a from the Rookies IV group, the toughest level to pull. Luka cards have cooled off a bit due to his missing several late-season games, but he remains the top collected 2018-19 rookie.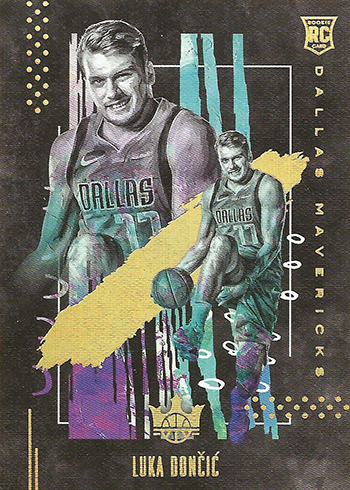 3. 2018-19 Court Kings Aurora #35 LeBron James – $285
Aurora, Gallery of Stars and Le Cinque Pui Belle make up a group of super short printed cards so rare that even opening a case may not produce one of these art-inspired inserts. Unfortunately for LeBron and his fans, he's missing the playoffs for the first time since the 2004-05 season.