3 Los Angeles Clippers Players to Watch in the West – Beckett Pricing Insider
The LA Clippers are exceeding expectations as they sit among the top teams in the Western Conference – here are three players collectors should keep an eye on:
1. Tobias Harris
Charles Barkley recently declared Harris the most underrated player in the NBA.
Though not particularly flashy, his well-rounded game is effective. The 6′ 9″ small forward/power forward currently leads the Clippers in scoring and rebounding while averaging career highs in each of these categories.
Harris did turn down an $80-million extension from the Clippers last summer, making his future with the team somewhat uncertain. However, LA can still offer him more money than any other organization, and the Clippers would seemingly want to keep this current roster intact if possible.
For collectors, many of Harris' Rookie Cards are very affordable. Among the most desirable cards are his 2012-13 National Treasures RC numbered to 199, and his 2012-13 Panini Prizm issue, including the Green and Silver parallels.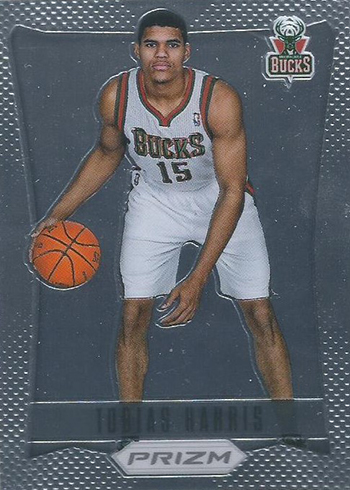 2. Montrezl Harrell
The breakout season continues for the described "heart and soul of Clipper Nation." Harrell was mentioned here a few weeks back as a player on the rise, and he's proven worthy of mentioning again.
His stellar play has put the NBA on notice and collectors are starting to follow suit. The 2015-16 National Treasures Montrezl Harrell RC has been a quick riser, landing on the newest Basketball Hot List. His 2015-16 Panini Prizm Silver Prizm has doubled in price in just a few weeks. Expect a continued upward trend in his Rookie Card prices.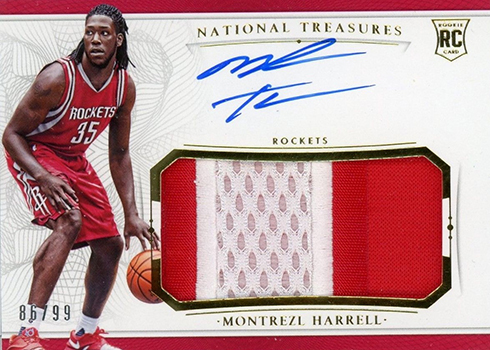 3. Shai Gilgeous-Alexander
A valuable contributor to the Clippers early season success, Gilgeous-Alexander has provided solid play coming off the bench and starting at point guard.
Drafted by LA after only one year at the University of Kentucky, he's been one of the most productive rookies so far this season, averaging double figures in points and displaying the ability to guard multiple positions on defense. Gilgeous-Alexander's cards have been solid sellers, and he should remain on the hobby radar as he competes for All-Rookie honors.