3 Key Sales: 2019 Topps Series 1 – Beckett Pricing Insider
This edition of the Beckett Pricing Insider is sponsored by MVP Sports Collectibles.
2019 Topps Series 1 is the hottest product in the hobby. Nearly 30,000 secondary market sales in our system have either been analyzed or will soon be analyzed by the Beckett Pricing Team.
While the base Topps brand is generally known for its base set, parallels and inserts rather than high-dollar single card sales, there have been quite a few big sales during these first couple weeks of release. Here's a look at three of them.
2019 Topps 1984 Topps Silver Pack Chrome Superfractors #T8418 Aaron Judge 1/1 – $999
Technically, this came out of the Silver Packs given out by participating dealers in conjunction with the release of Topps Series 1, but it's still a great looking card nonetheless.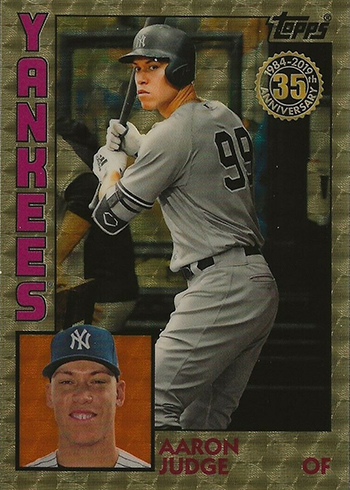 2019 Topps Legacy of Baseball Dual Autographs #LBDAIS Shohei Ohtani/Ichiro – $909
Sure, there's been Nomo and Matsui and Matsuzaka and a host of other Japanese players take the Major Leagues by storm, but no two Japanese players have been a bigger hit with collectors than Ichiro and Shohei Ohtani. With an announced print run of just five copies, only a few lucky collectors will be able to add this cornerstone to their collection.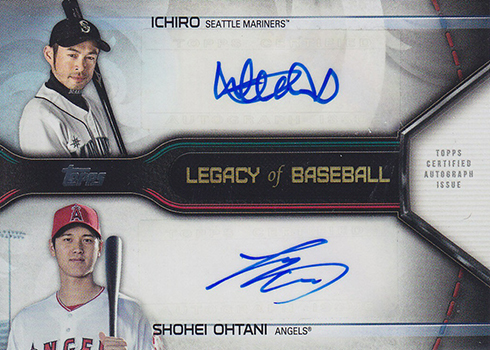 2019 Topps 1984 Topps Silver Pack Chrome Red Refractors #T843 Ronald Acuna Jr. /5 – $465
Like the Judge Superfractor, this card came out of the 2019 Topps Silver Packs. Collector expectations will be high for the reigning National League Rookie of the Year. Sales in Acuna's low-numbered 2019 parallels have been strong thus far indicating that collectors seem to remain bullish on Acuna's prospects for 2019.