3 Early-Season NBA Surprises – Beckett Pricing Insider
While it's still early in the season, collectors might want to keep on eye these three players who have performed surprisingly well so far:
1. Hassan Whiteside, Miami Heat
Whiteside's strong start may put him back on the hobby radar.
After a 2017-18 statistical drop off season, he has reverted to beast mode. Whiteside recently posted the first 29-point, 20-rebound, 9-block game since 1989, becoming only the sixth player in NBA history to do so since blocks became an official stat in 1973-74.
Whiteside currently sits among the league leaders in rebounds and blocked shots. If his stellar play continues, he should be up for All-Star and Defensive Player of The Year consideration.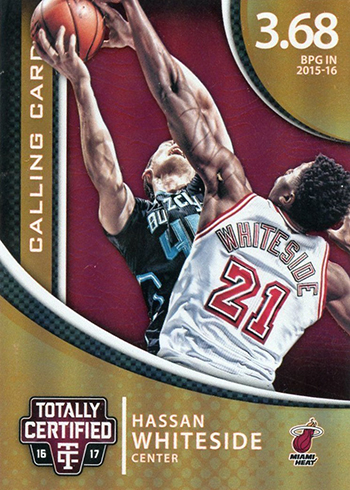 2. Allonzo Trier, New York Knicks
An undrafted rookie from The University of Arizona, Trier has played surprising well for New York. He's providing a sorely needed source of points and explosiveness for a sometimes anemic Knicks offense.
Through 12 games, he's averaged 11.9 points while shooting 50 percent from the field.
Kudos to Panini for getting Trier into 2018-19 Hoops, the second major basketball release of the new season. His Hoops Hot Signatures Rookies card is selling well at the moment and trending upwards. The recently released 2018-19 Donruss basketball contains a wider array of Trier offerings, including his first base Rookie Card.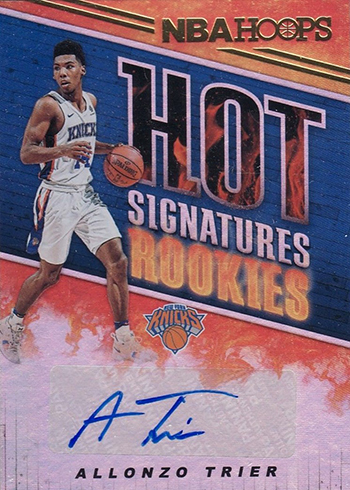 3. Nikola Mirotic, New Orleans Pelicans
Mirotic is exceeding expectations so far this season, posting career-best numbers playing alongside Anthony Davis in New Orleans. If his current level of play continues, the former Chicago Bull could finish the season among the league leaders in rebounds while flirting with the top 20 scorers list. Many of his cards are still affordable, and some are seeing an uptick, particularly his 2014-15 Prizm rookie card and the popular colored parallels.