3 Cool Cards: 2019 Limited Football – Beckett Pricing Insider
This edition of the Beckett Pricing Insider is brought to you by GTS Distribution. Watch Go GTS Live – The Hobby's Web Show, every Thursday at 9 PM EST.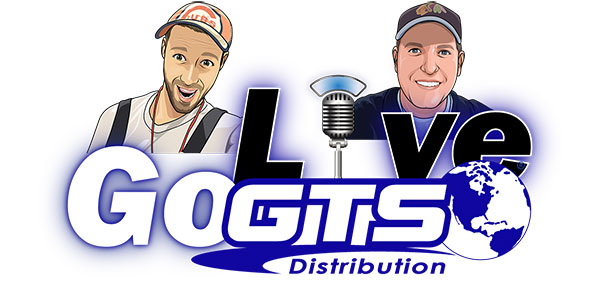 2019 Limited Football has some awesome cards.
The football season may be over but 2019 is still going strong with football cards. 2019 Limited came out two weeks ago and is in the process of being priced. There are some of the usual suspects in this year's product, such as the Spotlight parallels, that could make many collectors jealous.
Here are three examples based on what's popped up so far.
Quad Signatures Sapphire Spotlight #6 Miles Sanders/Carson Wentz/Fletcher Cox/Malcolm Jenkins 1/1
For all of the booklet fans out there, this is the set to be chasing. Base versions have between five and ten copies, so it is a difficult card to pull. But getting four autographs on one card is fun to chase. This particular card, which has Eagles stars Carson Wentz, Fletcher Cox, Miles Sanders and Malcolm Jenkins, just sold online for around $700.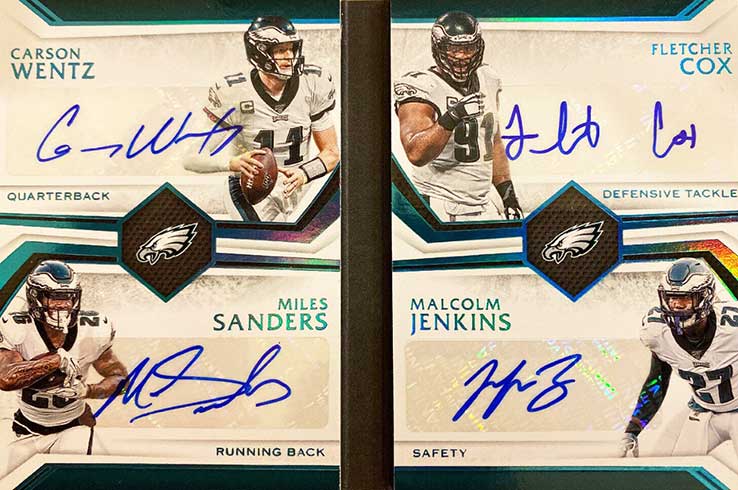 Limited Partnership Dual Signatures #18 Patrick Mahomes/Sammy Watkins /10
You know we had to mention the Super Bowl champions. Here is another booklet card and this one is probably the best dual autograph card in the product. At this point, whenever you have a Mahomes autograph it will probably be the most sought-after card.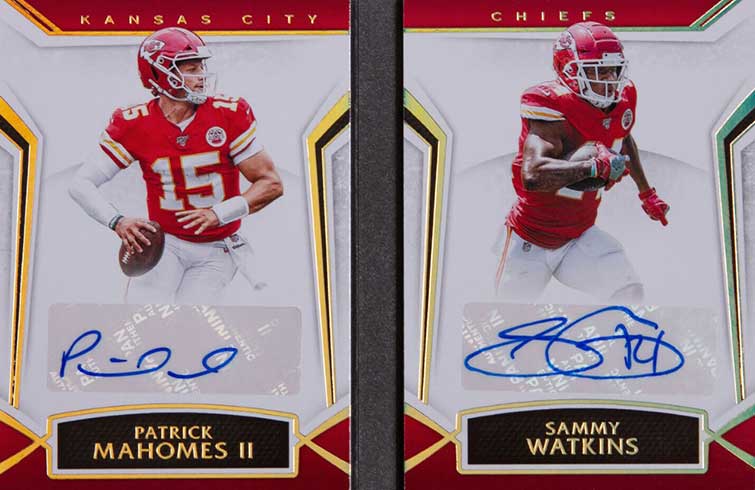 Kyler Murry RC #141 Auto Patch /99
And to close it out we have the NFL Rookie of the Year. Kyler Murray has so much potential and if the Cardinals can improve the team around him, his values can definitely rise higher than they already are. Collectors are going to continue chasing after Murray's cards for the rest of the collecting year.