3 Big Early Sales: 2018 Panini Contenders Optic Football – Beckett Pricing Insider
This edition of the Beckett Pricing Insider is brought to you by GTS Distribution. Watch Go GTS Live – The Hobby's Web Show, every Thursday at 9 PM EST.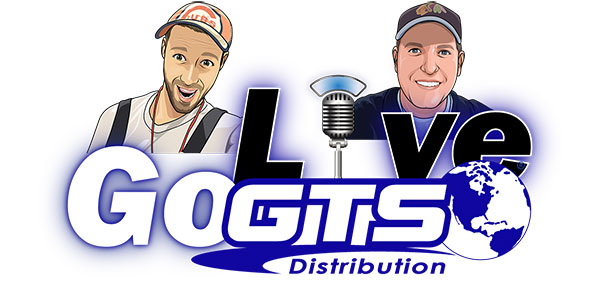 2018 Panini Contenders Optic is the high-end big brother of standard Panini Contenders. It is part of a string of premium products to close out the sport's 2018 collecting year. Like Contenders, there are tons of autographs. But with the opti-chrome take, there are lots of parallels as well.
Here's a look at three notable sales from the product's first stretch on the market.
2018 Panini Contenders Optic Orange Baker Mayfield Autograph /25 – $1,500
Of course we are going to start off with the hottest rookie of the year. Baker Mayfield has been the highest selling rookie pretty much after he took over the Browns starting role and led them to their first victory in over a year. That has carried over to this product and his base version holds the number one spot on the Hot List.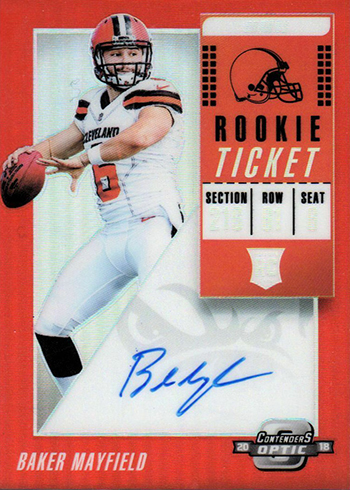 2018 Panini Contenders Optic Player of the Year Contenders Autographs Gold Tom Brady /3 – $1,725
Whenever Brady has an autograph in a product, it is going to sell for big bucks. It is also going to be one of the hardest pulls of that product since he doesn't sign that many autographs. In fact, this is the only sale of any Brady autograph from Optic Contenders so far.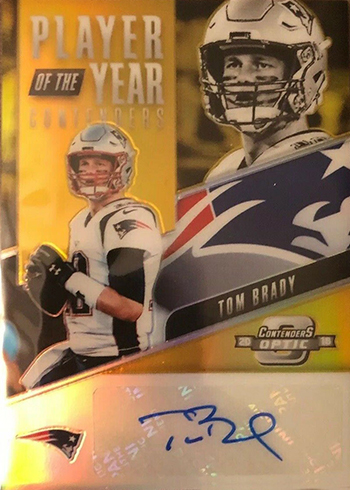 2018 Panini Contenders Optic Veteran Ticket Autographs Gold Vinyl Russel Wilson 1/1 – $1,200
Whenever you pull a Gold Vinyl autograph card from a Panini product you are going to be happy. Wilson's Contenders Rookie Card was a mainstay on the Hot List for a long time and his popularity isn't going down any time soon.