2023 Topps Definitive Collection Baseball Checklist, Team Set Lists and Details
When you click on links to various merchants on this site, like eBay, and make a purchase, this can result in this site earning a commission.
2023 Topps Definitive Collection Baseball is another set that is all-hits — and big ones at that. It has all the makings of a luxury line: high concentration of marquee names, on-card autographs, premium memorabilia pieces, low print runs, to name a few. Of course, there's the price tag. The combination of content and number of cards per box put it in the upper echelon of the Topps portfolio. It's not quite Transcendent but there aren't 50 autographs and a VIP party invitation in Definitive Collection, either.
Hobby boxes have eight cards, six of which have signatures. Two memorabilia cards are also in every box.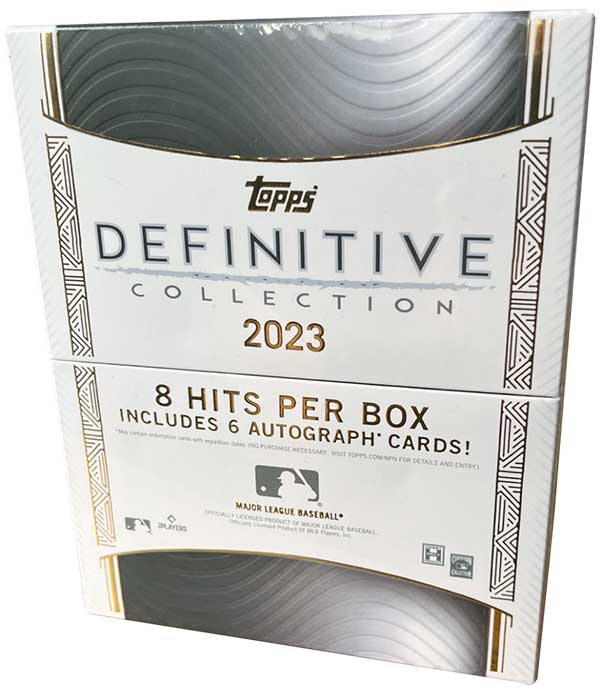 2023 Topps Definitive Collection Baseball Checklist Overview
Since its beginning as a line, the base set hasn't been big when it comes to size. However, it sticks with the all-hits nature of the checklist. In fact, all 49 cards here are autograph relics.
Several other signature themes run throughout the product including some that mix in things like patches, logos and more. There's even some autograph cards with pieces of batting helmets embedded in them.
Rookies have both autograph and autographed patch cards.
Dual and triple autographs are also on the checklist. There's also an autograph-cut signature combination pairing Shohei Ohtani with Babe Ruth. Two of these are in the product, one with Ruth as a member of the Red Sox and one with the Yankees. Both are, not surprisingly, one-of-ones.
Specialized themes include Framed Autographs, Legends Autographs and Defining Images Autograph Collection.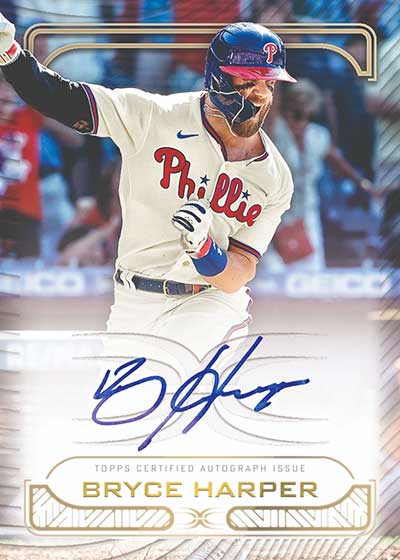 Highlights on the memorabilia portion of the 2023 Topps Definitive Collection Baseball checklist include MLB Logo Patches, more helmet pieces and nameplates.
2023 Topps Definitive Collection Baseball cards at a glance:
Cards per pack: 8
Packs per box: 1
Boxes per case: TBA
Set size: 49 cards
Release date (subject to change): November 10, 2023 (Topps.com Dutch Auction)
What to expect in a hobby box:
Autographs – 6
Memorabilia Cards – 2
2023 Topps Definitive Collection Baseball Checklist
You can also download a customizable spreadsheet copy of the checklist:
Please note that print runs for cards without serial numbers have not been announced.
Recent Topps Definitive Collection Baseball releases: