Tweaks to Topps 582 Montgomery Club for 2023
The number of perks and exclusive cards that come with a Topps 582 Montgomery Club membership is shrinking. So is the price.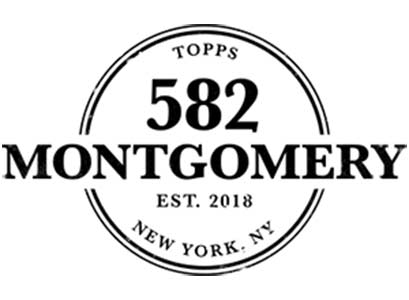 Topps has revealed plans for the program in 2023 and they're streamlining some areas as well as being more specific in others.
As far as cards that all members receive, the big one is a 2023 Topps Baseball factory set with all cards coming with a special stamp. There's also one exclusive 20-card set that will ship in the spring.
In previous years, there have been four smaller sets sent throughout the year including two with autographs. The factory set has been part of the program since it first launched late in 2018.
Over the past few years, 582 Montgomery Club members have also gotten pre-sale access to some of the company's online-exclusive drops. While that was part of the membership pitch, the language as to what sets was always vague and didn't make much in the way of promises.
For 2023, Topps is being more direct, albeit with a smaller list than what has been ultimately offered in the past:
Topps Sapphire Baseball
Bowman Chrome Sapphire Baseball
Finest Flashbacks Baseball
Bundesliga Sapphire
Star Wars Sapphire
Garbage Pail Kids Sapphire
With the reduced benefits, Topps has also lowered the price. Renewals for existing members drops to $149.99 from $300. New memberships for 2023 are $199.99, down from $599 last year.
In an email sent to existing members, Topps said they will be enforcing a one membership per household limit. Some have already received emails saying they are not eligible to renew because of this.
Topps 582 Montgomery Club renewals go on sale Monday, December 5 and will be open for 48 hours. New members will have a chance to sign up from December 7-9.