2023 Pro Set Pure Details
2023 Pro Set Pure is part new, part retro and all acetate. The multi-sport release is also an all-autograph product with signatures from a broad range of sports and eras. Hobby boxes come with four cards.
2023 Pro Set Pure Checklist Overview
For a sense of sports card familiarity, 1989 and 1990 Pro Set Autographs both find their inspiration from the original football sets that helped kick off the company's original run.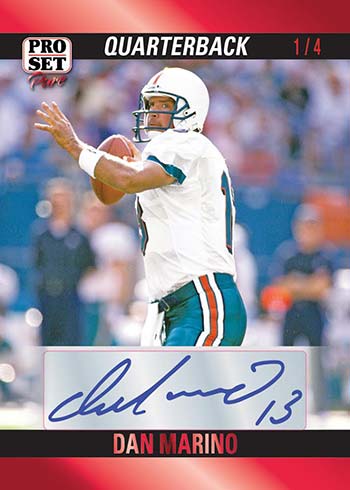 Although the design is different, Pro Set Platinum brings back another piece of the company's history.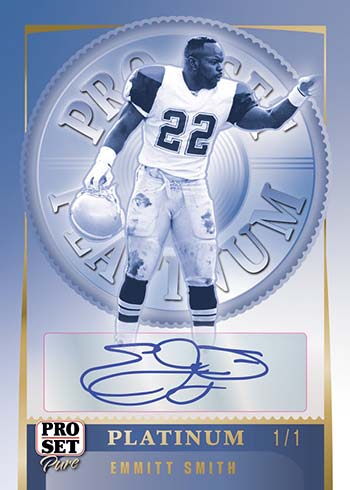 Action Ink makes the jump over from 2022 Pro Set Sports. Action photography is the star on these.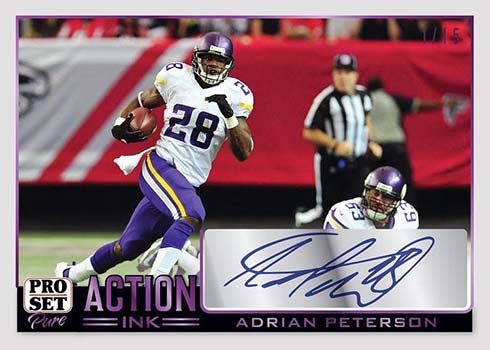 Greats of their respective sports make up the Legends checklist.
Pro Set Past imagines what the company's sets may have looked like if they were around in the 1960s. Meanwhile, going for a much more contemporary vibe is LFG!. If you're unsure of what those three letters stand for, it's closer to Bill Ripken's infamous bat knob than a cousin of Roald Dahl's BFG (or Big Friendly Giant).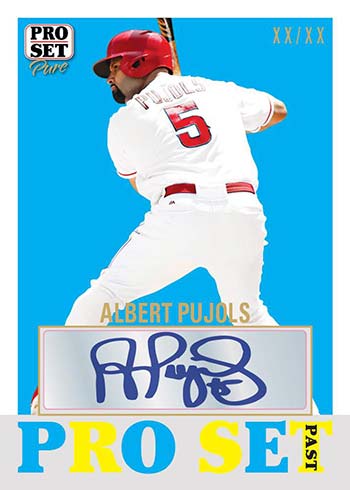 All That Glitters Is Gold autographs won't leave a mess all over the house like a kindergarten arts and crafts project, but there's still plenty of sparkle built into the design.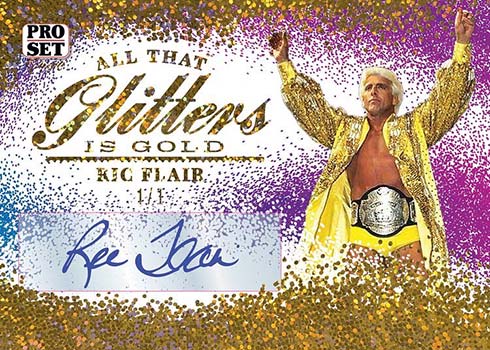 Pure has three sets of multi-signature cards as well with Pure Pairings, Triography and Quadography.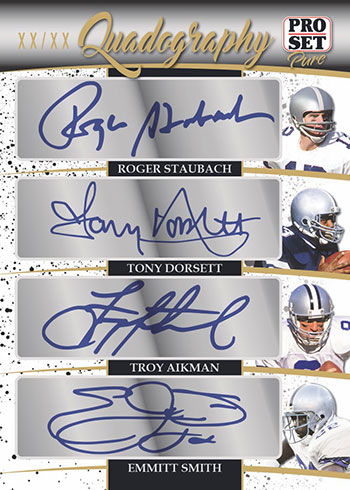 2023 Pro Set Pure autograph signers include Stephen Curry, Shaquille O'Neal, Joe Montana, Sandy Koufax, Vin Scully, Erling Haaland, Emmitt Smith, Tony Hawk, Albert Pujols, Naomi Osaka, Allen Iverson, Hulk Hogan and Pelé.
2023 Pro Set Pure at a glance:
Cards per pack: 4
Packs per box: 1
Boxes per case: 10
Release date (subject to change): TBA
What to expect in a hobby box:
The checklist will be up as soon as it's available, likely shortly before the set's release.