2023 Bowman Mega Box Baseball Variations Guide
When you click on links to various merchants on this site, like eBay, and make a purchase, this can result in this site earning a commission.
Fifteen prospects get the alternate image treatment with 2023 Bowman Mega Box Baseball Variations.
The SSP cards are randomly inserted in the exclusive Mega Box packs. Typical for most of Topps' variations, they don't jump out immediately. Most photos are more casual in nature, showing players warming up, posing and even throwing out the first pitch at a MLB game.
Druw Jones, Elly De La Cruz and Jackson Holliday are among the players to get the short print treatment.
Odds on pulling one of the variations is not yet known.
How to Spot 2023 Bowman Mega Box Baseball Variations
Variations are not clearly labeled as such so it's easy to miss them. Outside of memorizing images, the CMP code method does work here.
Flip the card over and look to the fine print on the back. At the end in bold, there's a long code. The final digits change for different card types. These are the two you need to know for variations:
Prospects – 867
Variations – 895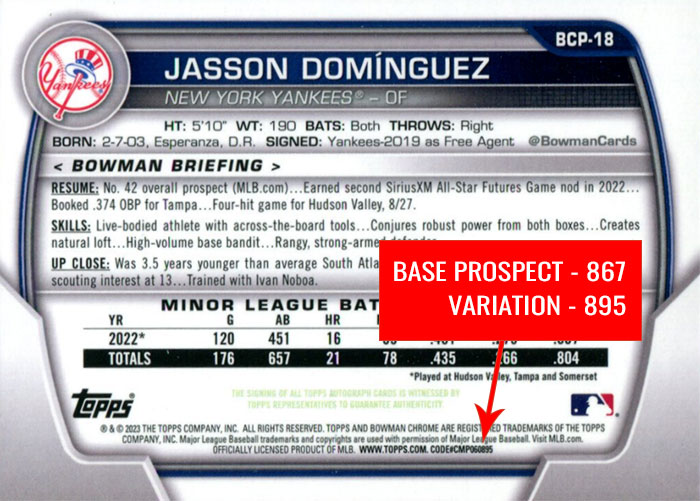 So if you're card's code ends in 867, it's the standard Prospect card. If it's 895, you've landed an SSP.
2023 Bowman Mega Box Baseball Image Variations Checklist
Here's a full list of 2022 Bowman Mega Box Baseball variations. If you're looking for a specific card, click on the link to see what's currently available on eBay.
BCP-3 Justin Crawford
BCP-18 Jasson Domínguez
BCP-20 Jackson Holliday
BCP-23 Elijah Green
BCP-25 Druw Jones
BCP-31 Brooks Lee
BCP-37 Bryan Acuña
BCP-65 Elly De La Cruz
BCP-76 Jackson Chourio
BCP-88 Termarr Johnson
BCP-107 Marcelo Mayer
BCP-108 Jacob Berry
BCP-125 Cam Collier
BCP-129 James Wood
BCP-135 Roderick Arias
2023 Bowman Mega Box Baseball Image Variations Gallery
BCP-3 Justin Crawford, Philadelphia Phillies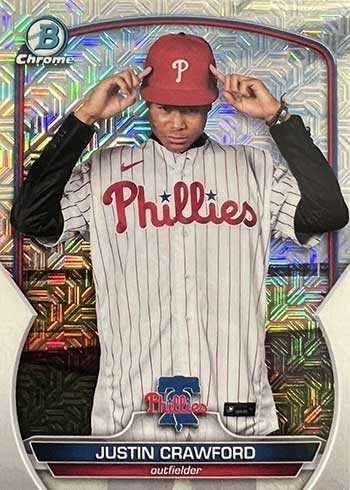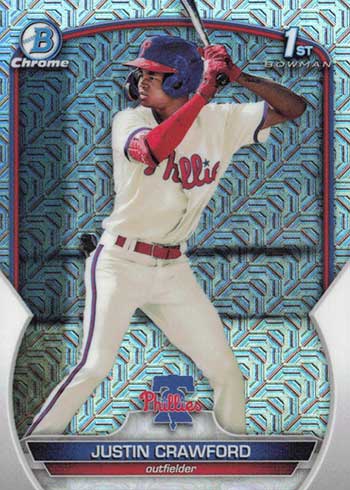 BCP-18 Jasson Domínguez, New York Yankees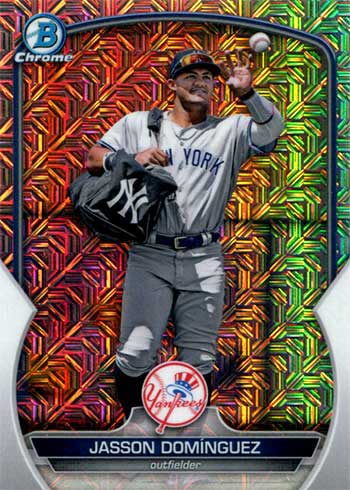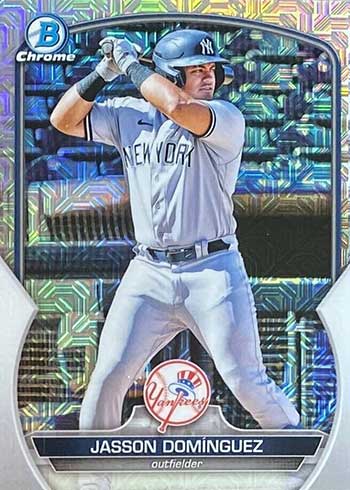 BCP-20 Jackson Holliday, Baltimore Orioles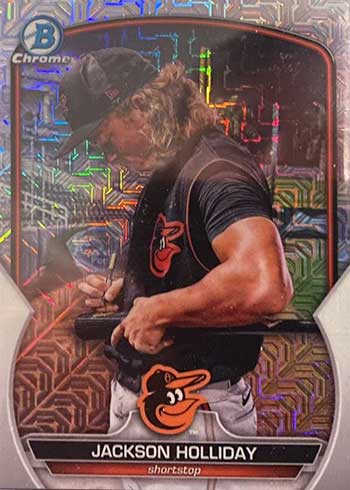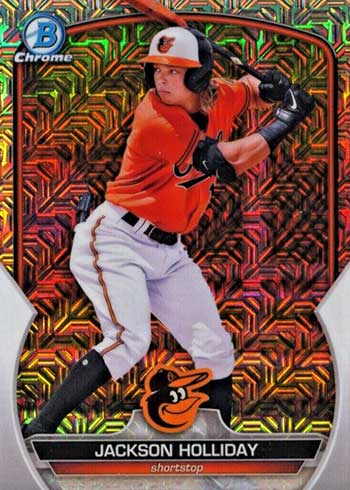 BCP-23 Elijah Green, Washington Nationals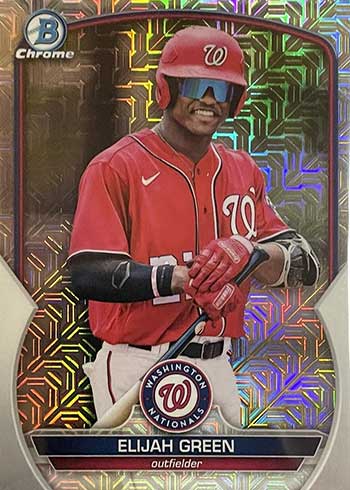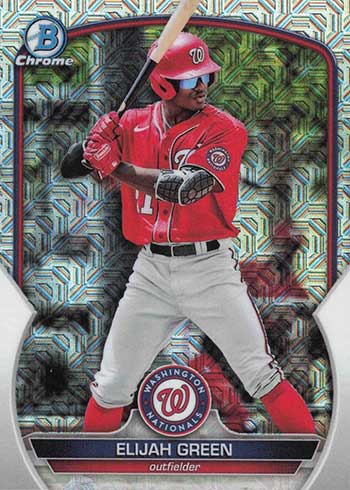 BCP-25 Druw Jones, Arizona Diamondbacks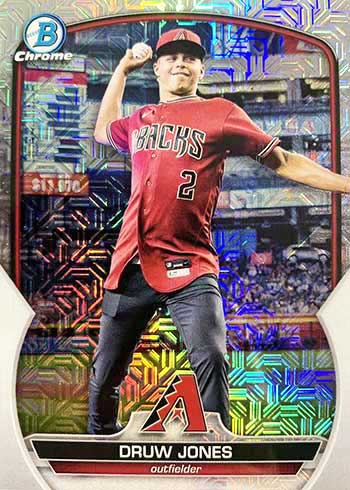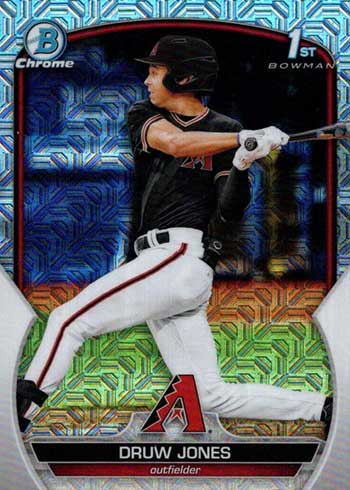 BCP-31 Brooks Lee, Minnesota Twins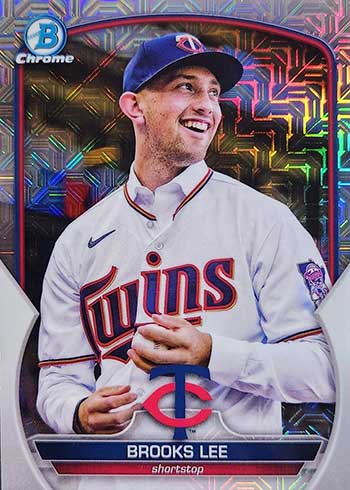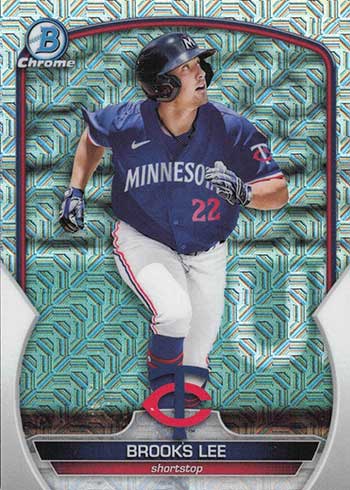 BCP-37 Bryan Acuña, Minnesota Twins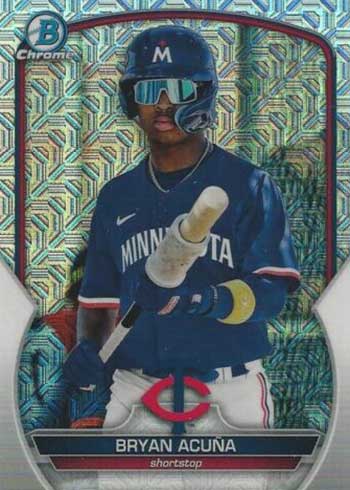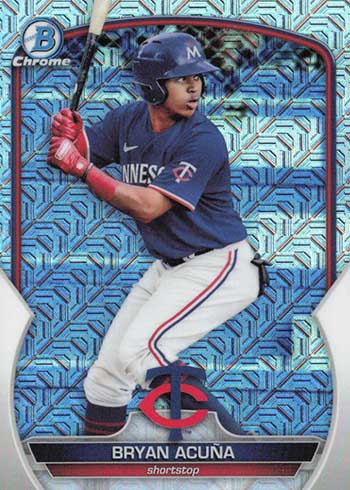 BCP-65 Elly De La Cruz, Cincinnati Reds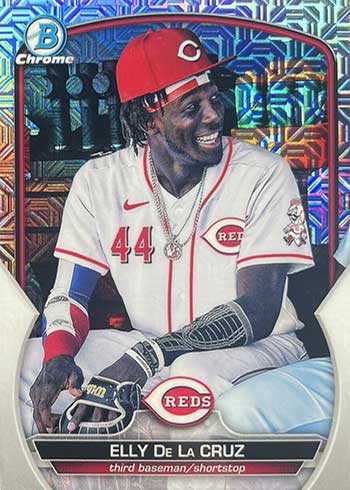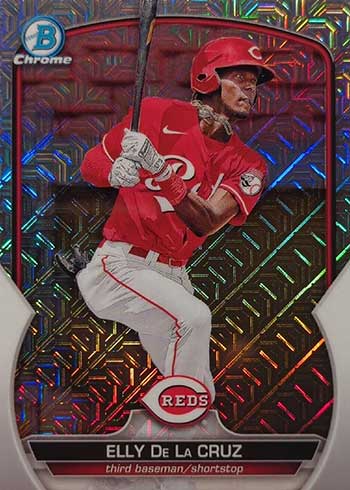 BCP-76 Jackson Chourio, Milwaukee Brewers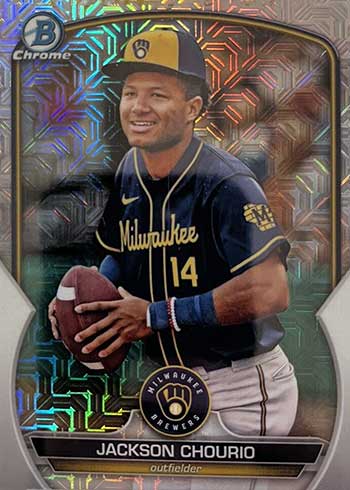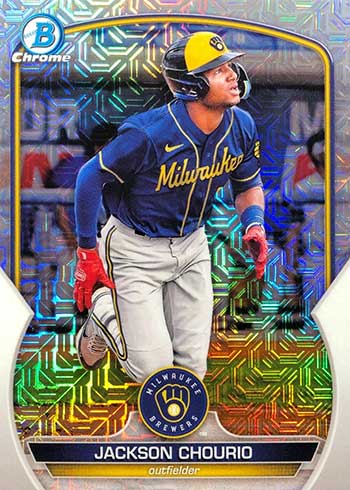 BCP-88 Termarr Johnson, Pittsburgh Pirates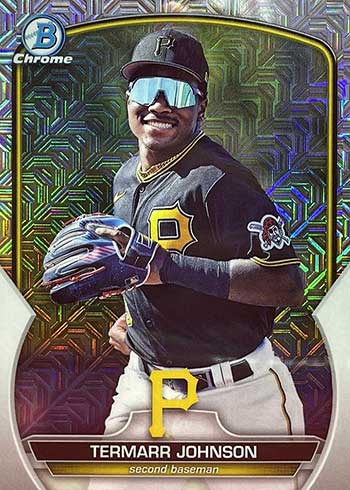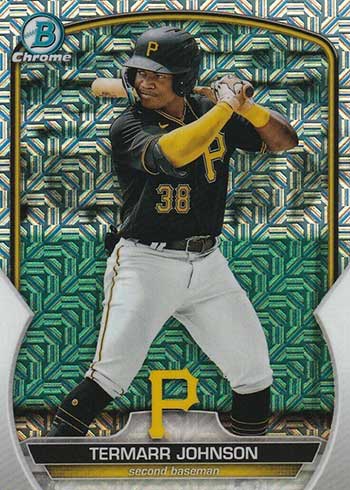 BCP-107 Marcelo Mayer, Boston Red Sox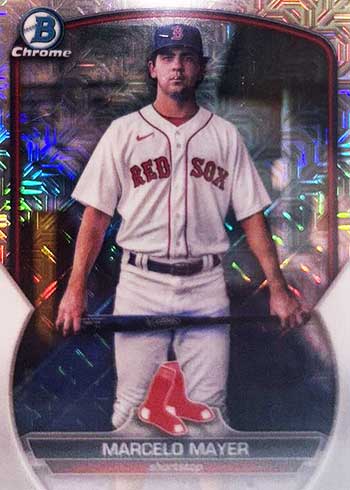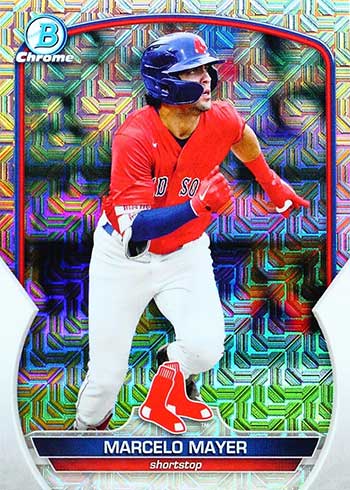 BCP-108 Jacob Berry, Miami Marlins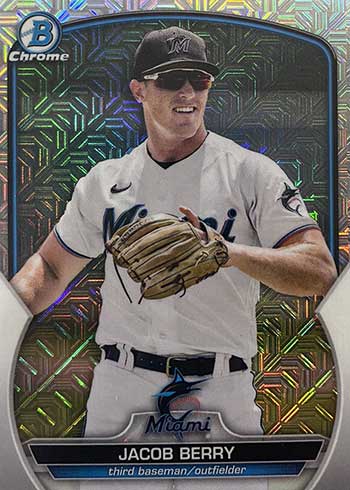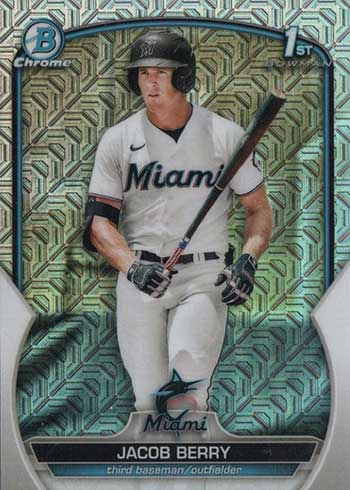 BCP-125 Cam Collier, Cincinnati Reds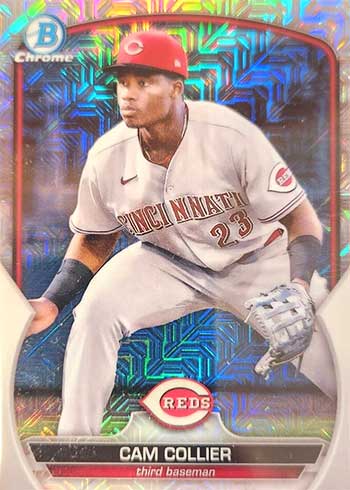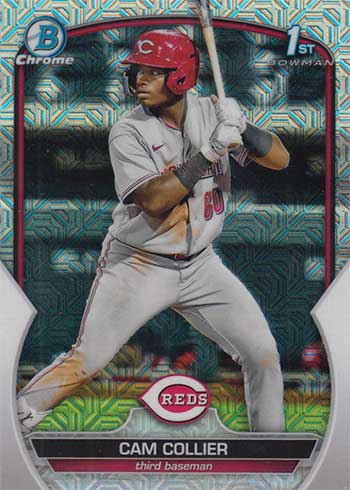 BCP-129 James Wood, Washington Nationals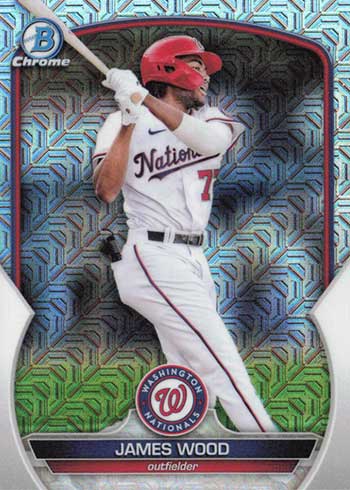 BCP-135 Roderick Arias, New York Yankees