2023 Bowman Chrome Baseball Image Variations Guide
When you click on links to various merchants on this site, like eBay, and make a purchase, this can result in this site earning a commission.
The 2023 Bowman Chrome Baseball Image Variations cover 15 of the set's rookies. In typical SSP fashion, they adopt the same layout and design as the base set — albeit as Refractors — and switches out the photos.
For most, it's a most casual ballpark look with players in their warmup gear or putting a little extra swagger in their step.
2023 Bowman Chrome Baseball Image Variations land 1:223 hobby packs.
How to Know You Definitely Have an Image Variation
Outside of the photo, there are a couple of ways to confirm a 2023 Bowman Chrome Baseball Image Variation by looking at the back of the card.
First up, variations are done on Refractor stock. But base Refractor parallels have a couple of things that variations don't. For starters, they're serial numbered to 499. So if you get a Refractor and see the serial number on the back, it's just a parallel.
Also, regular Refractors are labelled as such on the back in the middle of the gray space above the player's name. So if it says "Refractor," it's not an Image Variation.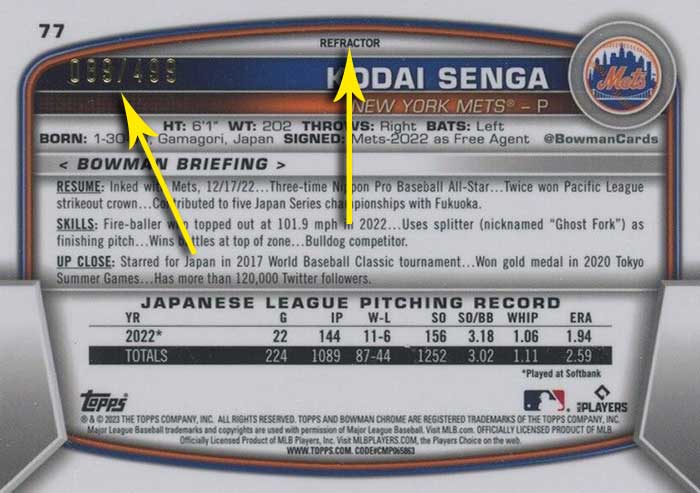 Then there's a fine print and the CMP code at the bottom. The end of the string of numbers in bold changes for different card types. When you're concerned with variations, these are the two you need to know:
Base – 863
Variations – 906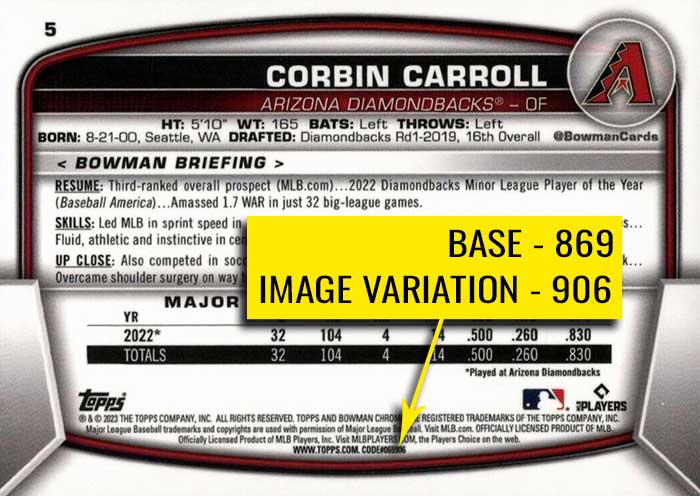 2023 Bowman Chrome Baseball Image Variations Checklist
Here's a quick list of the rookies with Image Variations in 2023 Bowman Chrome Baseball. If you're looking for a specific card, click on the links to see what's currently available on eBay.
5 Corbin Carroll
10 Gunnar Henderson
15 Brett Baty
17 Adley Rutschman
23 Ezequiel Tovar
29 Riley Greene
31 Michael Harris II
32 Triston Casas
35 Francisco Álvarez
40 Miguel Vargas
44 Oswald Peraza
48 Nolan Gorman
71 Christopher Morel
75 Masataka Yoshida
77 Kodai Senga
2023 Bowman Chrome Baseball Image Variations Gallery
5 Corbin Carroll, Arizona Diamondbacks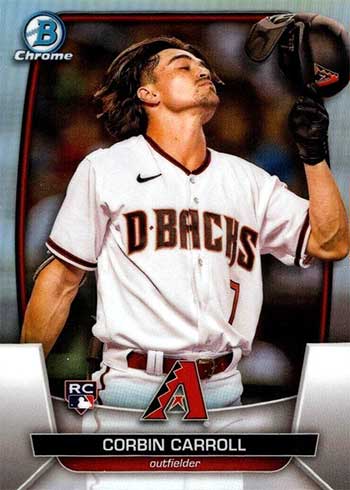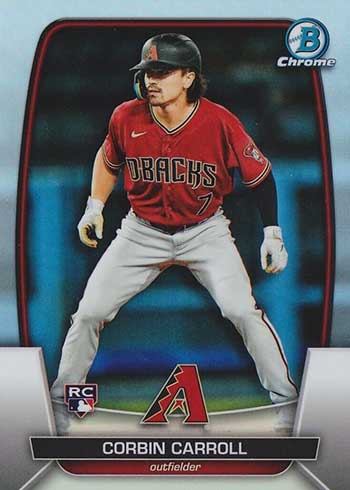 10 Gunnar Henderson, Baltimore Orioles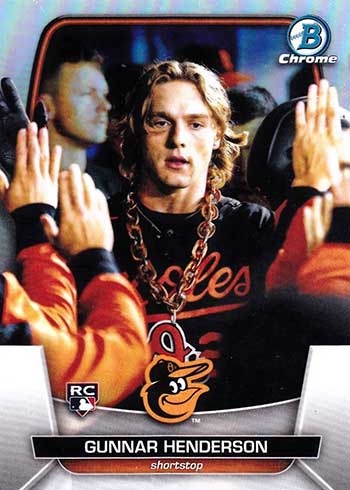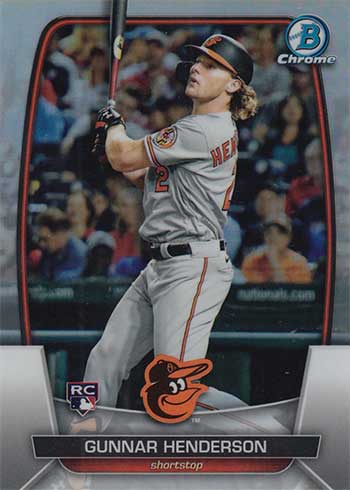 15 Brett Baty, New York Mets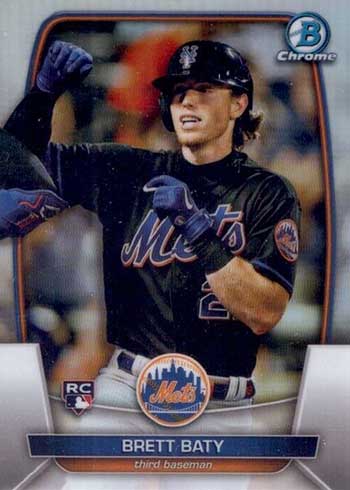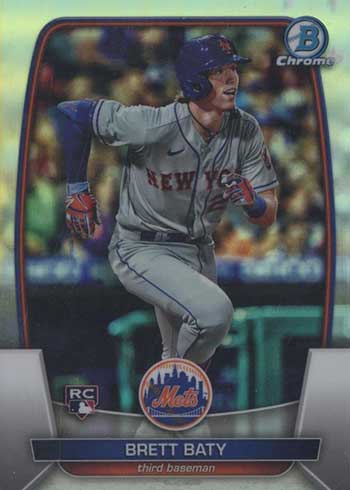 17 Adley Rutschman, Baltimore Orioles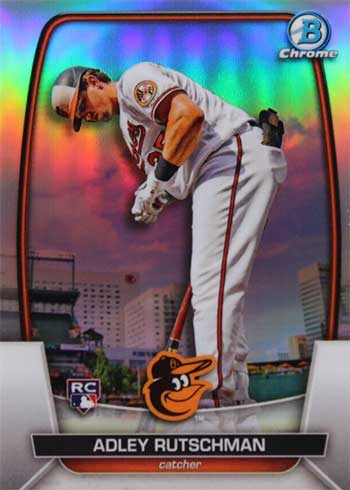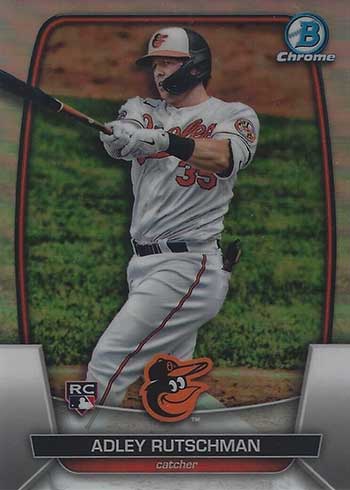 23 Ezequiel Tovar, Colorado Rockies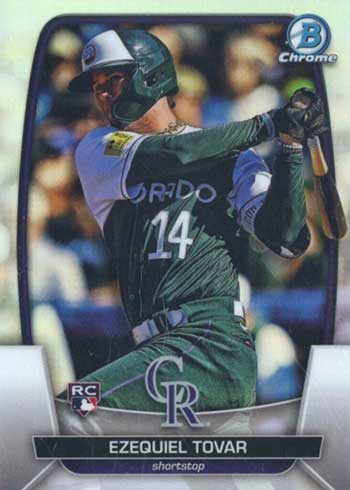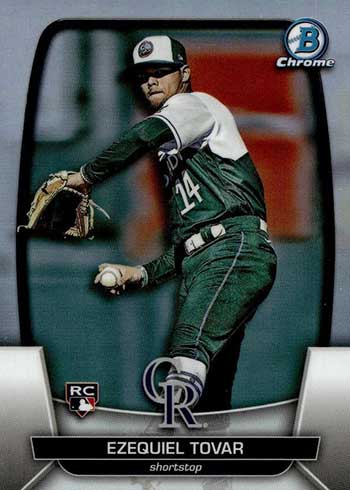 29 Riley Greene, Detroit Tigers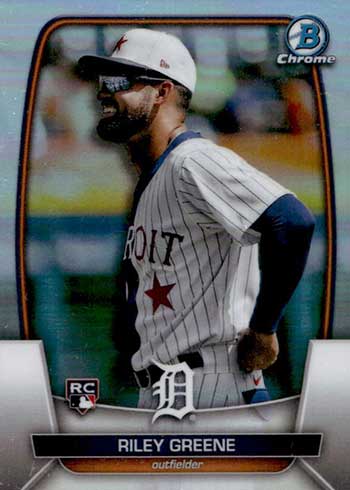 31 Michael Harris II, Atlanta Braves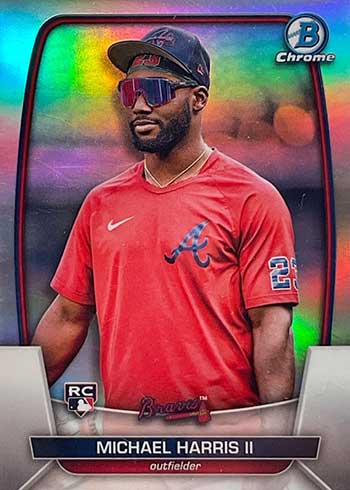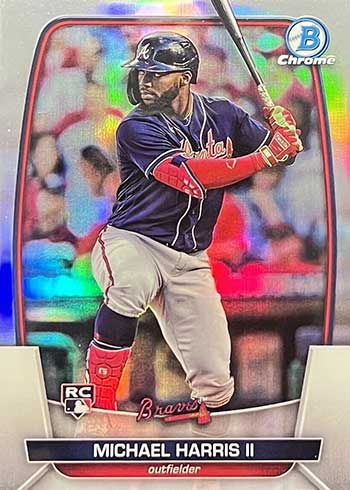 32 Triston Casas, Boston Red Sox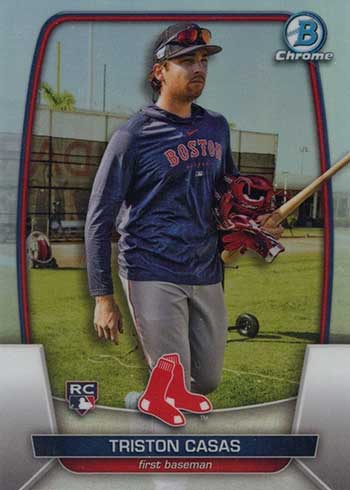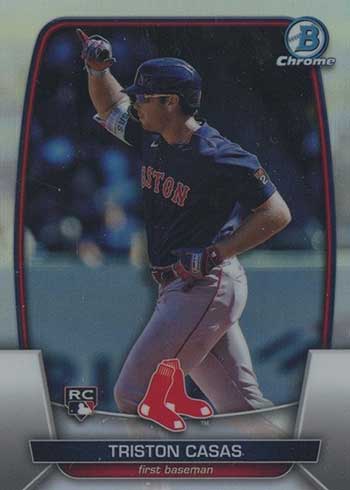 35 Francisco Álvarez, New York Mets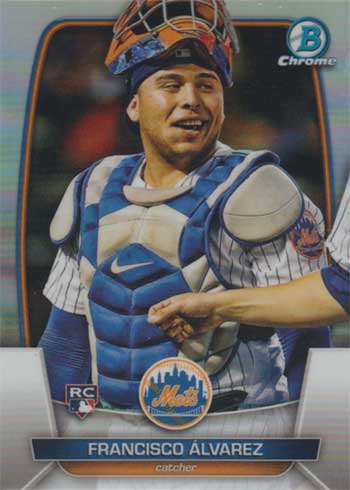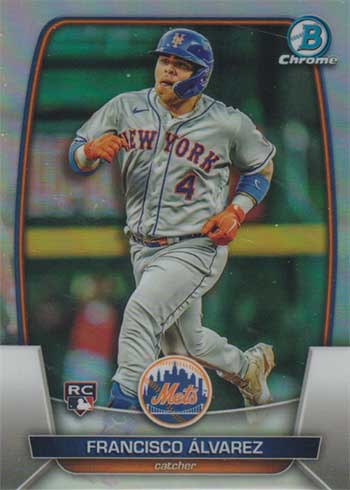 40 Miguel Vargas, Los Angeles Dodgers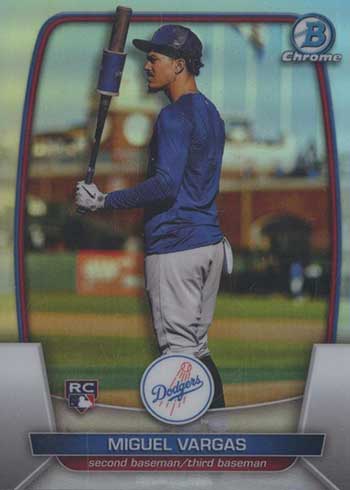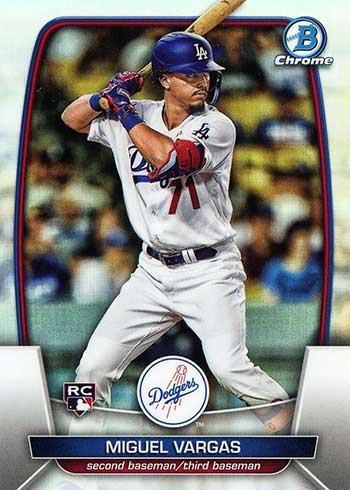 44 Oswald Peraza, New York Yankees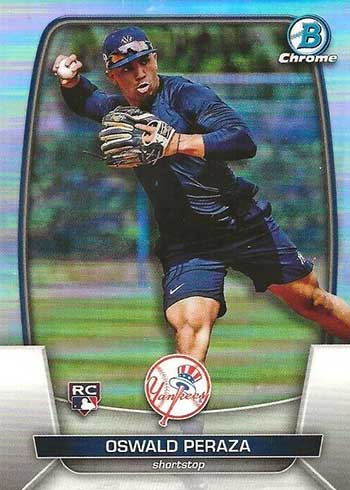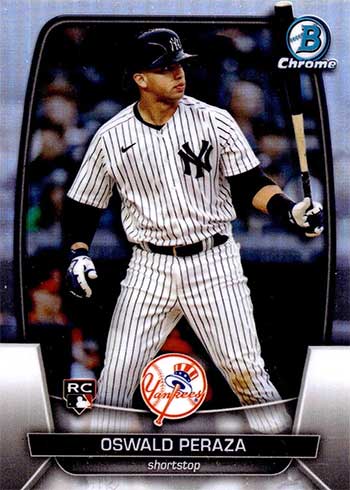 48 Nolan Gorman, St. Louis Cardinals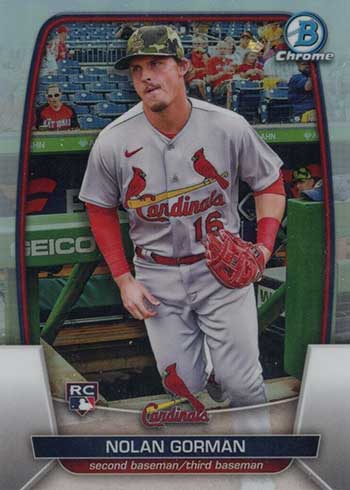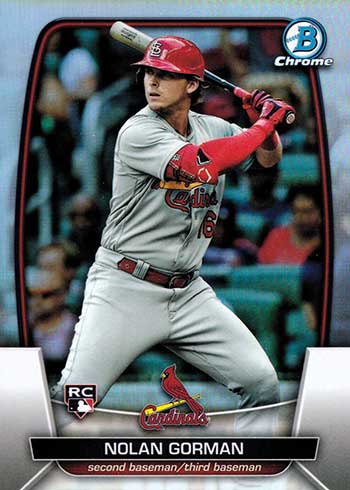 71 Christopher Morel, Chicago Cubs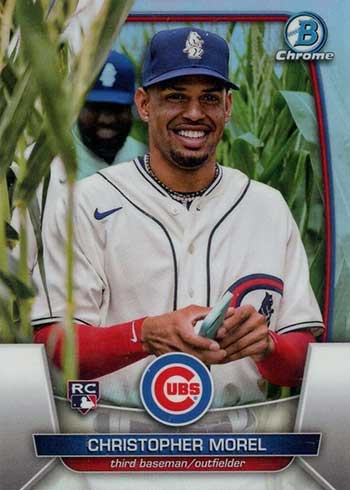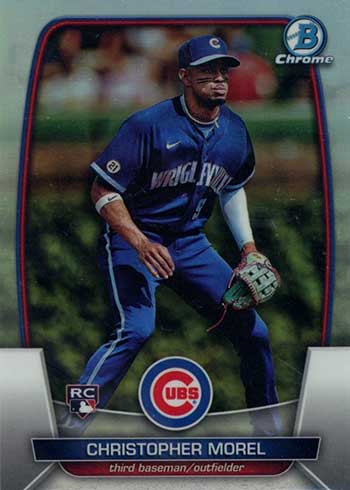 75 Masataka Yoshida, Boston Red Sox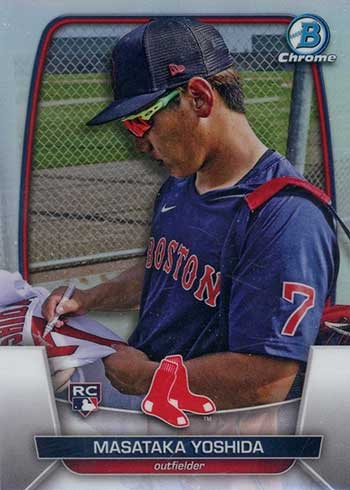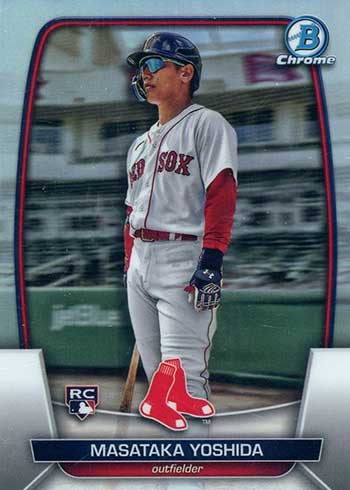 77 Kodai Senga, New York Mets