2022 Topps MLS Soccer Details
2022 Topps MLS is the flagship release for the season, delving into the league's stars and young prospects with a mix of base cards, parallels and inserts. Autographs and memorabilia cards are also part of the checklist, landing three total per hobby box.
2022 Topps MLS Checklist Overview
At 200 cards, not much has changed as far as the composition of the base set goes. Included among them are 25 Pitch Prodigies cards, a rookie-centric subset.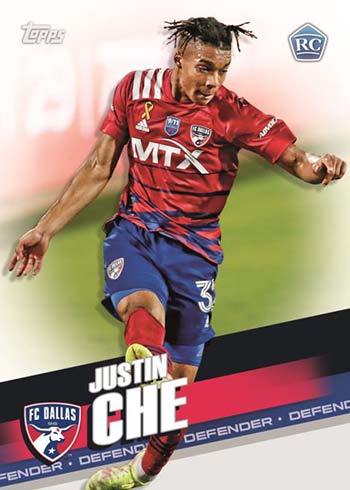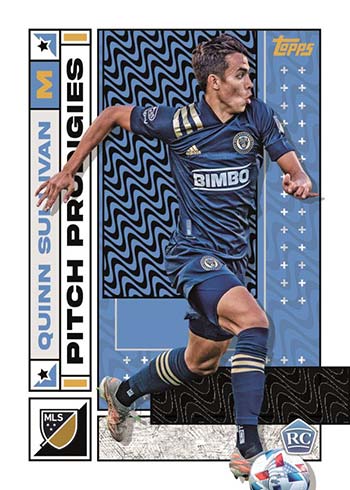 Parallels come in a variety of levels and colors:
Icy White Foil (4 per blaster)
Blue – /99
Gold – /50
Icy Blue Foil – /25 (retail only)
Orange – /25 (hobby only)
Icy Black Foil – /10 (retail only)
Red – /10
Black – 1/1
Gold Foilfractor – 1/1 (retail only)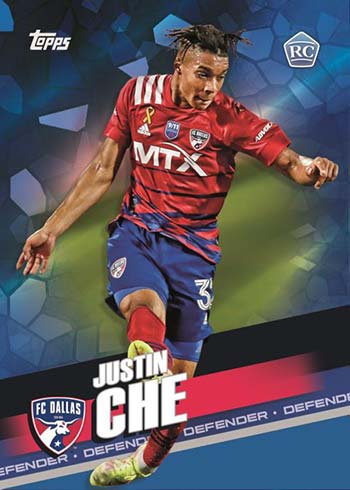 Image Variations are available for select cards. Although they look like base cards, the use different photos and come with much longer odds. Variations have their own one-of-one Black parallels.
Standard inserts come in four different themes.
International Players (1:4 packs) lead them off. It's a showcase for players from around the globe who have represented their country on the world stage.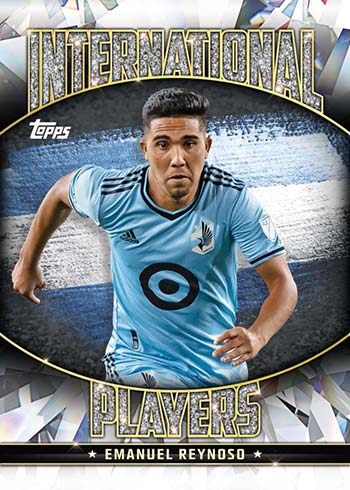 Players who worked their way through the MLS Academy are featured in Scholarly (1:6 packs).
Topps '22 Minis (1:6 packs) are intended to evoke an old-time look and feel.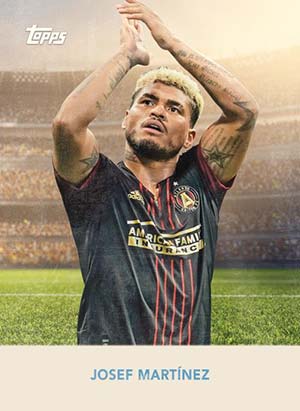 At 1:144 hobby packs, Big City Strikers is the toughest insert set in the product.
All four have three levels of parallels: Orange (/25), which are exclusive to hobby, Red (/10) and Black (1/1).
Base Autographs are where a lot of the product's signatures are found. These have the same general layout as the main set.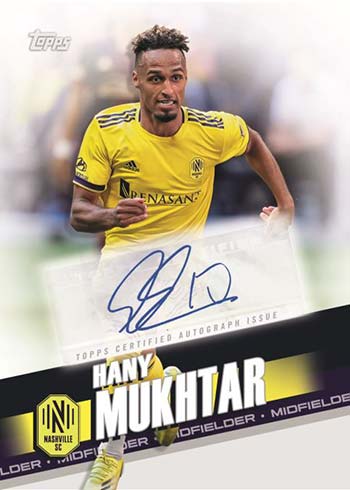 On the memorabilia side, there's MLS Relics. All come serial numbered including their Gold (/50), Orange (/25) and Black (1/1) parallels. Some cards also have autograph versions.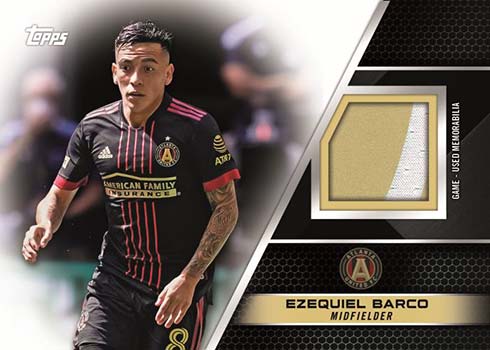 Additional relics include Nameplate Patches (/4 or less) and Team Crest Patches (1/1).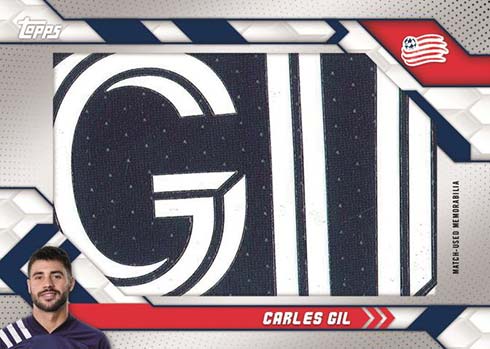 2022 Topps MLS Soccer cards at a glance:
Cards per pack: Hobby – 8, Blaster – 6
Packs per box: Hobby – 24, Blaster – 11
Boxes per case: Hobby – 12, Blaster – 40
Set size: 200 cards
Release date (subject to change): April 20, 2022
What to expect in a hobby box:
International Players – 6
Topps '22 Minis – 4
Scholarly – 4
What to expect in a blaster box:
Recent Topps MLS releases:
The full 2022 Topps MLS Soccer checklist and team set lists will be up as soon as they're available, likely shortly before the product's release.