2022 Panini Immaculate UFC Checklist and Details
2022 Panini Immaculate UFC occupies a high-end slot in the card maker's MMA portfolio. Not only does that mean lots of autographs and memorabilia cards (five total in every six-card hobby box), but the cards themselves are also premium in nature with smaller print runs, high-end stock and embellishments and a focus on on-card signatures.
2022 Panini Immaculate UFC Checklist Overview
When it comes to autograph signers, the Immaculate UFC checklist covers the past, present and near future of the Octagon.
Immaculate Moments ranks among the cards with hard signatures. These spotlight a key moment in the fighter's career with the corresponding photography.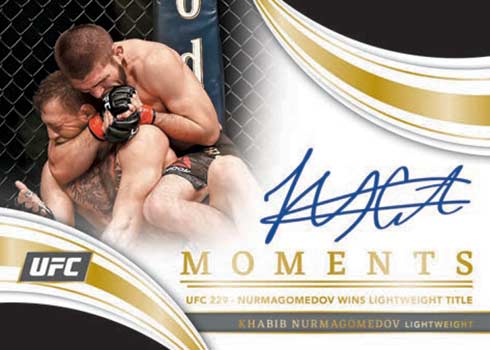 Immaculate Celebrations bring a littler swagger.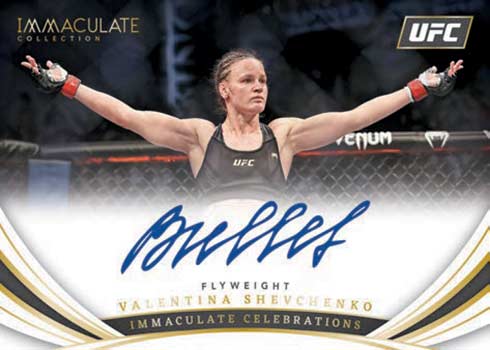 Immaculate Legends and Immaculate Inductions spotlight some of the greatest UFC fighters of all-time.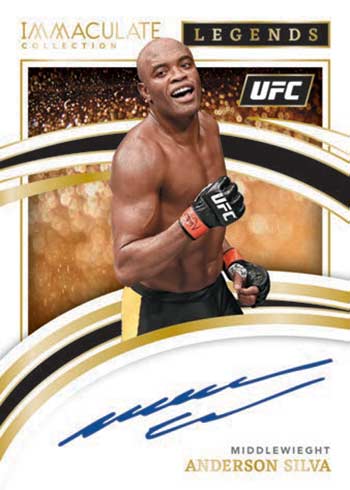 Some parts of the checklist add memorabilia to go with signatures. These include both Memorabilia Autographs and Rookie Memorabilia Autographs.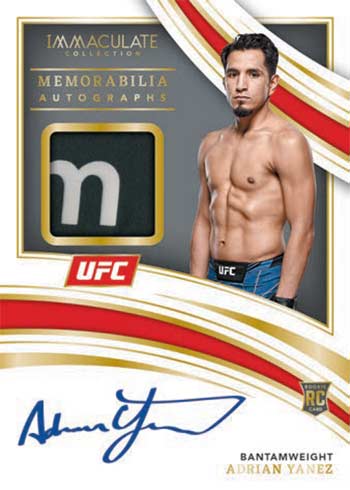 Premium Memorabilia Autographs opt for much larger swatches.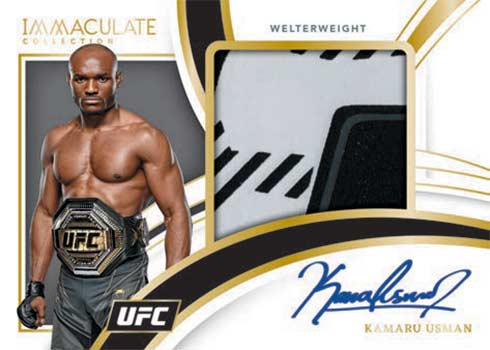 Parallels on these include some color variances. There are also Acetate versions that are numbered to 8.
As a brand, memorabilia has played a central role in Immaculate from the beginning. That hasn't changed.
Jumbo Memorabilia has massive swatches from a variety of sources including gloves, walkout pants and shorts. Octagon Canvas cards also exist.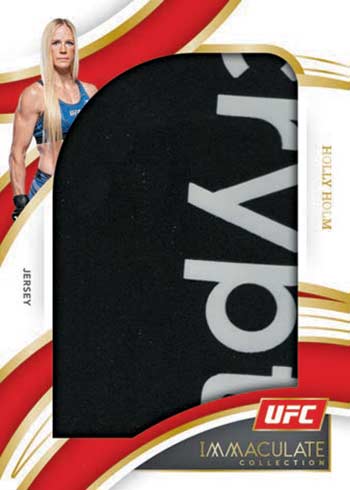 UFC Fight Night Memorabilia includes pieces from fight- and walkout-worn gear.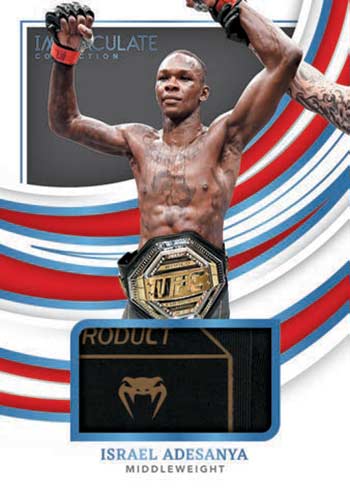 2022 Panini Immaculate UFC at a glance:
Cards per pack: Hobby – 6
Packs per box: Hobby – 1
Boxes per case: Hobby – 5
Set size: 110 cards
Release date: February 8, 2023
Shop for 2022 Panini Immaculate UFC boxes on eBay:
What to expect in a hobby box:
Autographs – 3
Memorabilia Cards – 2
2022 Panini Immaculate UFC Checklist
You can also download a customizable spreadsheet copy of the checklist:
Please note that print runs for cards without serial numbers have not been announced.
Recent Panini Immaculate UFC releases: