2022 Panini Black Football Details
Things are looking dark once again in 2022 Panini Black Football. The high-end release doesn't deliver a lot of cards per box, but the majority of them are hits. Each five-card hobby box includes a rookie patch autograph, a second autograph and an additional memorabilia card.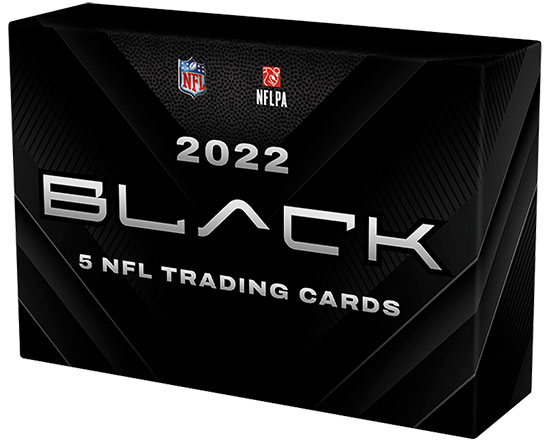 2022 Panini Black Football Checklist Overview
Black's rookie patch autographs include jumbo swatches. With cards using dark backdrops, colored ink is also part of the overall mix.
More autographed memorabilia sets highlighting first-year players include Sizeable Signatures, which take a layered approach to highlight massive swatches, and the dual-swatch Rookie Signature Materials.
Impact Ink is among the new autograph themes. These combine acetate and action images to evoke a stylized signed photograph.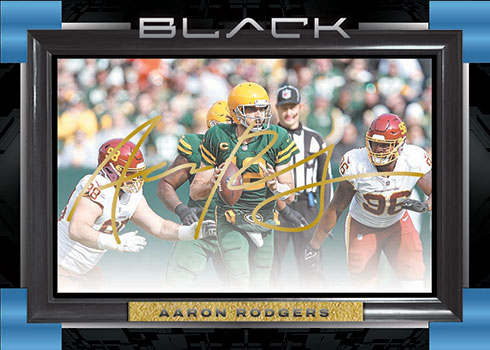 For collectors looking for on-card ink, 2022 Panini Black has several sets including Capstones, Midnight Signatures, Smoke Show Signatures and Spotlight Signatures. Night Lights Signatures appears for the first time.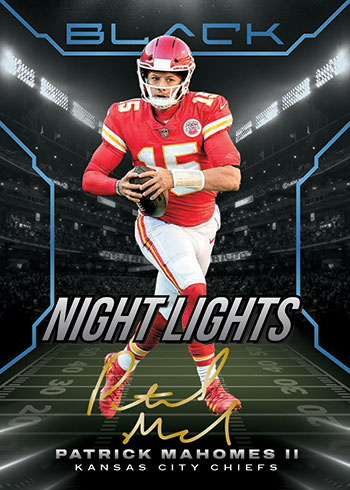 When it comes to strictly memorabilia, sets include Futuristic and Rookie Influx. There's also Starlight Materials, which is making its debut.
Not all of 2022 Black's inserts are traditional hits. Some short print inserts are also part of the product including the returning ForceField, Regulators and White Night. Vanta is a new addition.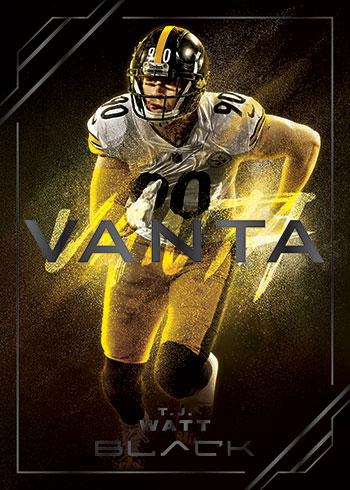 While the premium elements are the standouts on the checklist, there are standard base cards. These keep with the sleek themes found in other parts of the product. There's both a standard photo and a close-up of the player's face on the front. Regular base cards work out to approximately one per box so building it will be difficult. Boxes also deliver a parallel.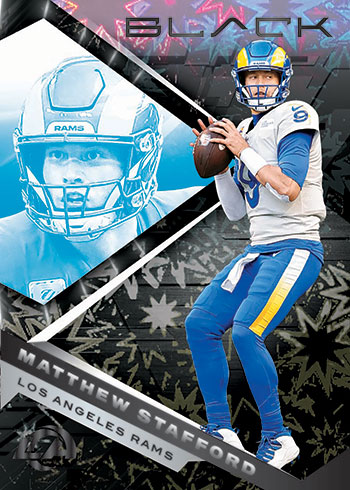 2022 Panini Black Football cards at a glance:
Cards per pack: Hobby – 5
Packs per box: Hobby – 1
Boxes per case: Hobby – TBA
Set size: TBA
Release date (subject to change): TBA
What to expect in a hobby box:
Rookie Patch Autographs – 1
Additional Autographs – 1
Memorabilia Cards – 1
Parallels – 1
Base Cards – 1
Recent Panini Black Football releases:
The full 2022 Panini Black Football checklist and team set lists will be up as soon as they're available, likely shortly before the product's release.