2022 Fleer Ultra Avengers Details
2022 Fleer Ultra Avengers bring fine art and a premium configuration to the expansive group of Marvel heroes and their adversaries. The checklist is a mix of modern and nostalgia, looking to Ultra's past portfolio, particularly 1990s sports sets. The end result is lots of inserts and several levels of chase elements.
2022 Fleer Ultra Avengers Checklist Overview
The base set leads off the checklist with 90 cards, all of which come with original art. According to Upper Deck, Caio Cacau, Mark Evans, Crystal Fae, Tom Fleming, E.M. Gist, Jason Juta, Ray Lago, Gilberto Martimiano Jr., Tom Morgan, Ariel Olivetti, and John Stanko are some of the artists contributing to the set.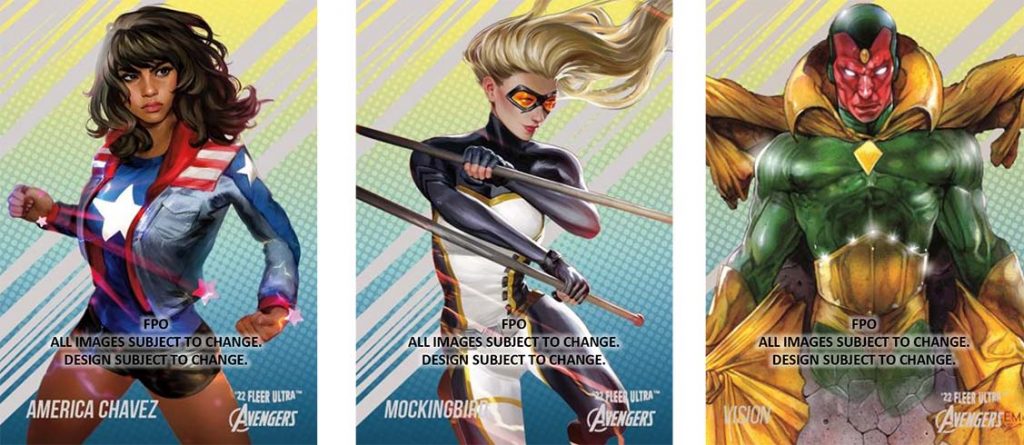 Base parallels include Orange, Blue, Burgundy, Red and Gold Spectrum. In addition to these, base cards have Animation Cel variants and Red Autograph versions.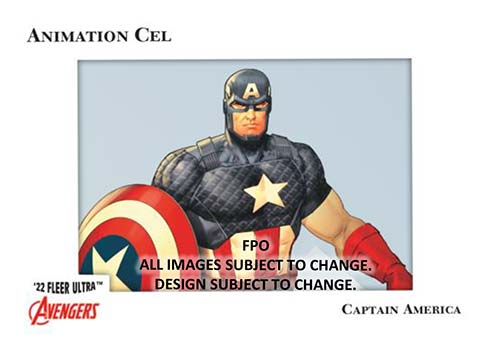 Silver Age cards offer up a throwback to character designs from the past for 15 iconic characters. These have their own assortment of parallels as well.
Among the more traditional inserts are 1st Appearance, Artist Spotlight, Earth's Mightiest Spinoffs and Greatest Battles. 3×3 cards go together to form nine-card puzzles.
Checkmate cards come die-cut in the shape of chess pieces of both heroes and villains. Serial-numbered Artist Autographs are available for these as well.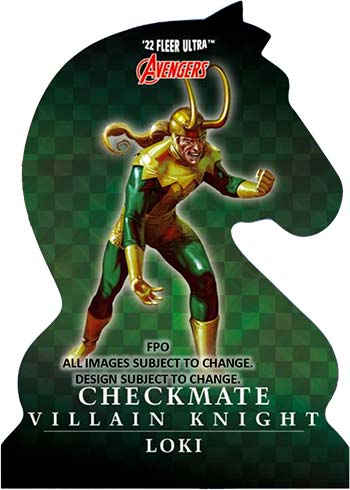 Medallion inserts draw their inspiration from Ultra's original Gold Medallion parallels. However, things have evolved to include more colors. Here, Medallions include Gold, Ruby Red, Sapphire Blue and Emerald Green.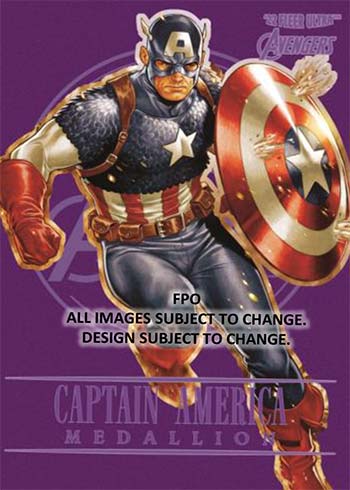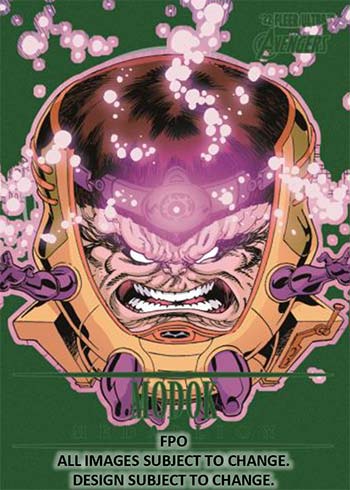 More '90s-inspired inserts include rainbow foilboard Ultra Power, acetate Universe Power Supreme, and Ultra Stars Gold.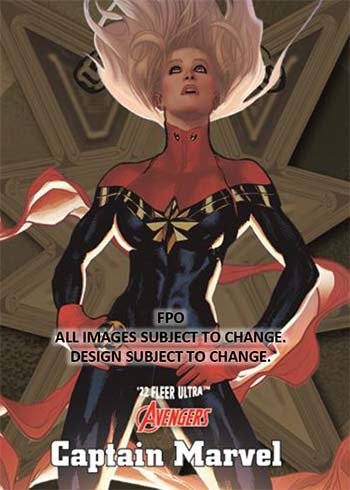 The iconic Jambalaya gets a new Marvel installment in 2022 Fleer Ultra Avengers as well.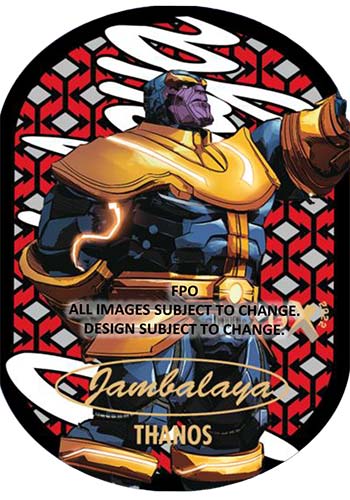 Marvel Value Stamps are a nod to the original stamps found on Marvel letter pages in the 1970s.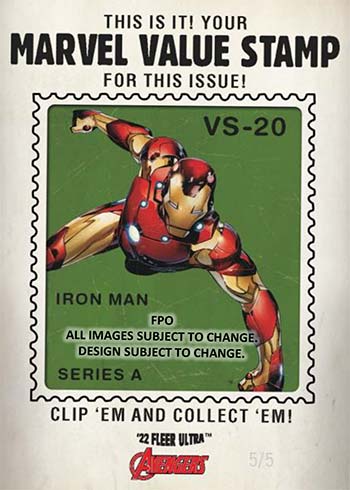 Comic Clippings are kind of like memorabilia cards. These have cut up panels and cover pieces taken from original comics. The clippings are then embedded into cards, similar to jersey and costume cards. Autographs, Dual Autographs and Coinage versions with the addition of coins are also available.
2022 Fleer Ultra Avengers trading cards at a glance:
Cards per pack: Hobby – 6
Packs per box: Hobby – 12
Boxes per case: Hobby – 12 (two 6-box inner cases)
Set size: 90 cards
Release date (subject to change): TBA
What to expect in a hobby box:
Sketch Cards, Autographs, Jambalaya, Comic Clippings, Premium Inserts or Jambalaya – 1 Total
3 x 3, Comic Covers, Medallions, Ultra Power or Universe Power Supreme – 2 Total
The 2022 Fleer Ultra Avengers checklist will be up as soon as it's available, likely shortly before the set comes out.