2021 Topps WWE Summer of Cena Details
With John Cena busy with his acting career, you can't see him in a WWE ring often anymore. He's hit the special attraction part of his career, complete with limited time merch. It's not just t-shirts. With his return for SummerSlam, there are wrestling cards as well. 2021 Topps WWE Summer of Cena is a small tribute to one of the biggest headliners of his generation.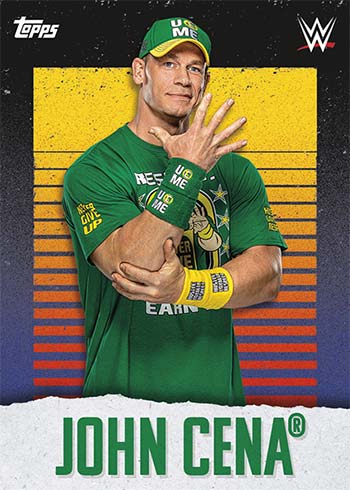 The 15-card set, which is available through Topps' online On-Demand program, takes a few different directions. Some look back on his career and past SummerSlam moments. Others focus on his most recent run including cards from both the build and his match against Roman Reigns.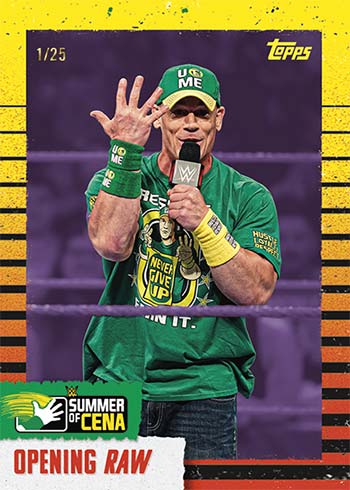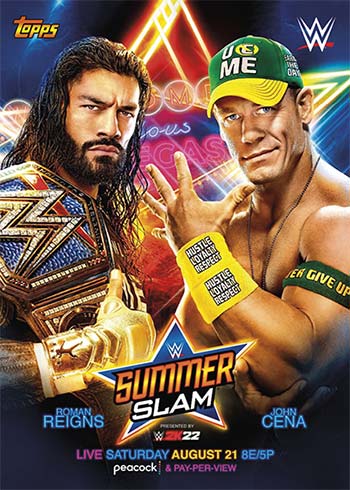 Parallels, which are available in multiple serial-numbered levels, land one per box. Topps has not yet given details on the exact parallel colors or print runs.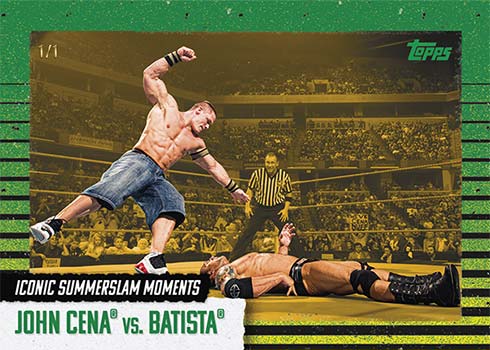 Each box costs $19.99 on the Topps website. They're available for two weeks from August 23 through September 6. The number of sets sold during the sales window makes up the final print run.
2021 Topps WWE Summer of Cena at a glance:
Cards per box: 16
Set size: 15 cards
Release date: August 23, 2021
What to expect in a box:
15-Card Base Set
Parallels – 1