2021 Topps Update Series Baseball Variations Guide
The 2021 Topps Update Series Baseball Variations look to finish what the SP and SSP cards from Series 1 and Series 2 started. That means more ballpark fun, some alternate rookie shots and the return of retired legends.
At first glance, variations look like standard base cards. The big difference is the photo on the front. Or, in some cases, the player.
Typically, a lot of flagship Topps variations come with fun photos even if they don't all follow a specific theme. Celebrating with teammates, hanging out with fans or simply out-of-the-ordinary shots offer a clue that you might have a variation. There's also the fact that they can be upside down in the middle of the pack as a potential tip off when busting boxes and packs.
SP Variations aren't too tough. Hobby odds aren't yet known, but they're 1:50 retail packs. SSP Variations, on the other hand, are much harder to land at 1:1,100 retail packs.
Ultra Short Prints do exist. Believed to be the toughest of all the 2021 Topps Update variations, these give players big heads. Think caricature t-shirts from the '80s or playing NBA Jam at the arcade. Specific odds or print runs aren't known for Ultra SPs but they're scarce.
Like usual for flagship releases, Topps didn't include the variations on the final 2021 Topps Update Series Baseball checklist. As a result, it might take a bit for all of them to surface. In the meantime, there are some simple ways to spot them (including the handy gallery below).
2021 Topps Update Series Baseball Variations: Codes to Look For
For some, the preferred way to check for variations is using the card backs. The key here is in the block of small print on the bottom. Once you get past all the copyright info and legal stuff there's a CMP code. Although its purpose is for production purposes, the code does offer some insight into different card types. It's not fun and the writing is tiny but it is a quick and easy method to confirm SP and SSP cards.
The code is long but it's only the end that you really need to look at. These are the code endings you need to know for 2021 Topps Update Series Baseball variations:
Base – 395
SP Variations – 416
SSP Variations – 417
Ultra Short Print Variations – 418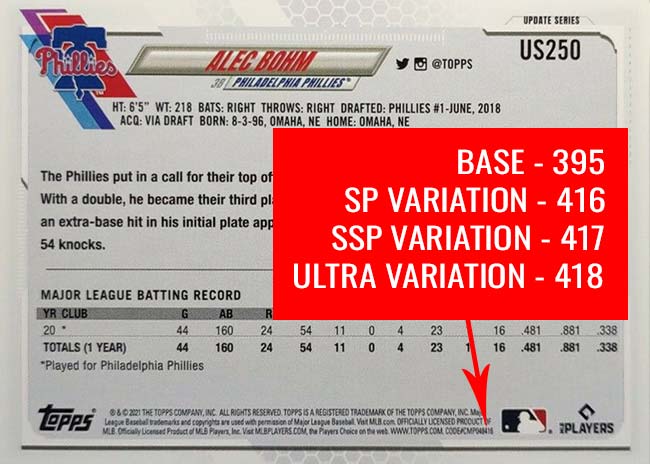 2021 Topps Update Series Baseball Variations Checklist
Here's a list of 2021 Topps Update Baseball SP and SSP variations. If you're looking for a specific card, click on the links to see what's currently available on eBay.
US1 Francisco Lindor – SP
US1 Francisco Lindor – SSP
US5 Ken Griffey Jr. – SP
US5 Ken Griffey Jr. – SSP
US6 Trevor Larnach – SP
US10 Yermin Mercedes – SP
US10 Yermin Mercedes – SSP
US17 Taylor Walls – SP
US21 Huascar Ynoa – SP
US33 Vladimir Guerrero Jr. – SP
US33 Vladimir Guerrero Jr. – SSP
US41 Alex Kirilloff – SP
US44 Jo Adell – SP
US47Ichiro – SSP
US47 Taylor Trammell – SP
US52 Yogi Berra – SSP
US63 Casey Mize – SP
US65 Andres Gimenez – SP
US76 Victor Gonzalez – SP
US86 Roberto Clemente – SSP
US95 Ted Williams – SSP
US114 Jazz Chisholm Jr. – SP
US115 Derek Jeter – SP
US115 Derek Jeter – SSP
US118 Nolan Ryan – SP
US130 Mike Trout – SP
US130 Mike Trout – SSP
US134 Greg Maddux – SP
US143 Fernando Tatis Jr. – SP
US150 Shohei Ohtani – SP
US150 Shohei Ohtani – SSP
US153 Daniel Lynch – SP
US170 Nate Pearson – SP
US184 Blake Snell – SP
US196 Akil Baddoo – SP
US197 Dylan Carlson – SP
US200 Albert Pujols – SP
US200 Albert Pujols – SSP
US210 Tony Gwynn – SP
US210 Fernando Tatis Jr. – SSP
US211 Luis Patino – SP
US216 Bo Jackson – SP
US223 Hank Aaron – SP
US223 Hank Aaron – SSP
US227 Alek Manoah – SP
US242 Don Mattingly – SP
US243 Stan Musial – SSP
US247 Reggie Jackson – SP
US247 Babe Ruth – SSP
US250 Alec Bohm – SP
US253 Willie Mays – SP
US253 Willie Mays – SSP
US257 Ke'Bryan Hayes – SP
US258 Lou Gehrig – SP
US258 Lou Gehrig – SSP
US263 Ronald Acuna Jr. – SP
US263 Ronald Acuna Jr. – SSP
US265 Ryan Mountcastle – SP
US267 Joey Bart – SP
US268 Geraldo Perdomo – SP
US286 Jonathan India – SP
US292 Cal Ripken Jr. – SSP
US294 Roy Campanella – SSP
US295 Cristian Pache – SP
US300 George Brett – SP
US302 Jarred Kelenic – SP
US302 Jarred Kelenic – SSP
US309 Jackie Robinson – SP
US309 Jackie Robinson – SSP
US312 Andrew Vaughn – SP
US312 Andrew Vaughn – SSP
US313 Chipper Jones – SP
US318 Logan Gilbert – SP
US330 Nolan Arenado – SP
US330 Nolan Arenado – SSP
Ultra Short Print Variations
US1 Fernando Tatis Jr.
US27 Mike Trout
US150 Shohei Ohtani
US224 Vladimir Guerrero Jr.
US330 Juan Soto
2021 Topps Update Series Baseball Variations Gallery
US1 Francisco Lindor, New York Mets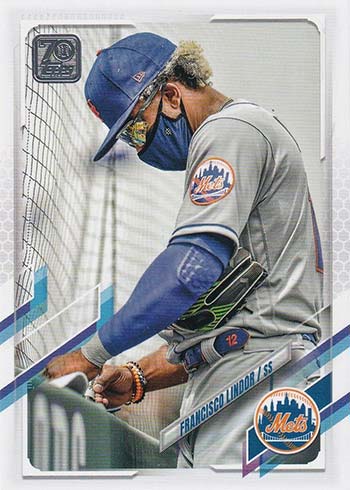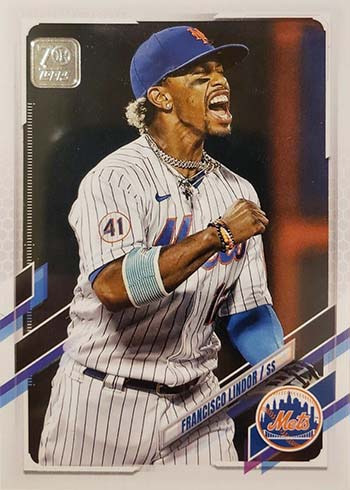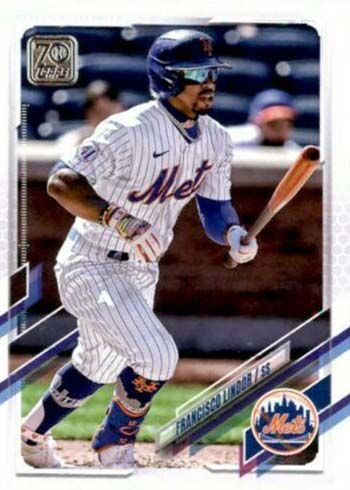 US1 Fernando Tatis Jr., San Diego Padres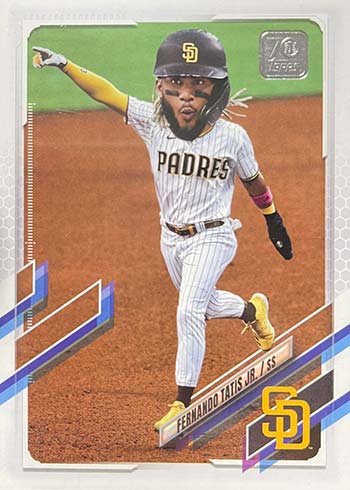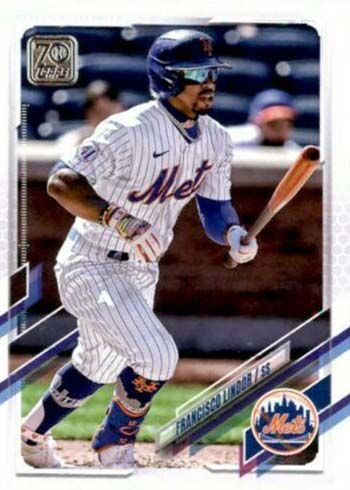 US5 Ken Griffey Jr., Seattle Mariners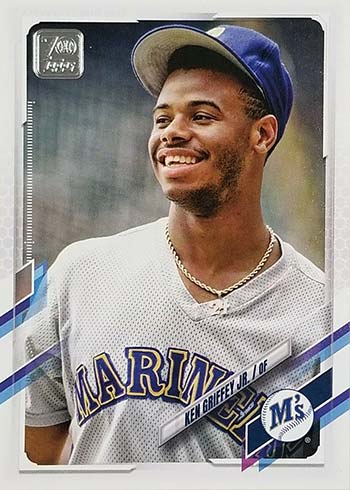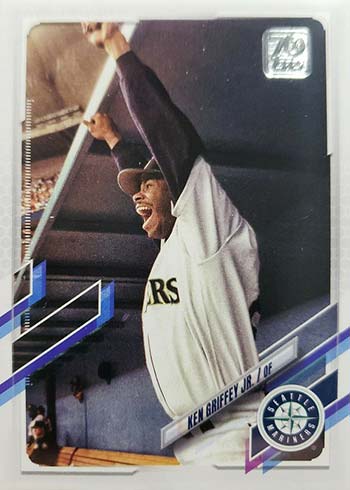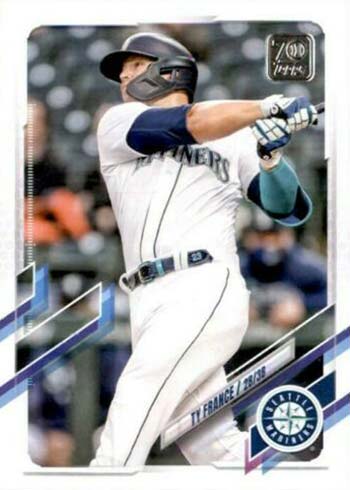 US6 Trevor Larnach, Minnesota Twins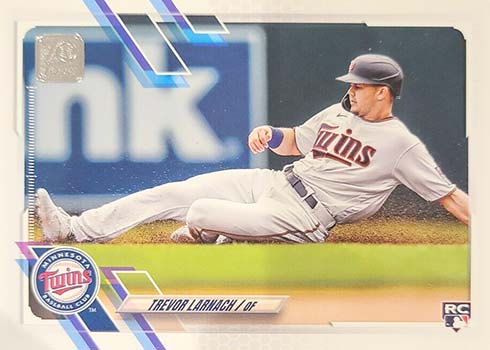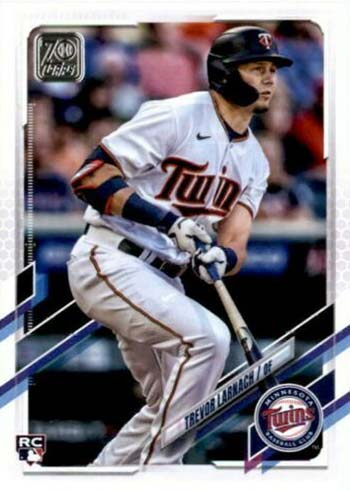 US10 Yermin Mercedes, Chicago White Sox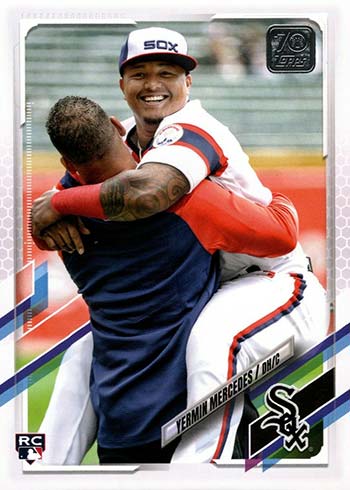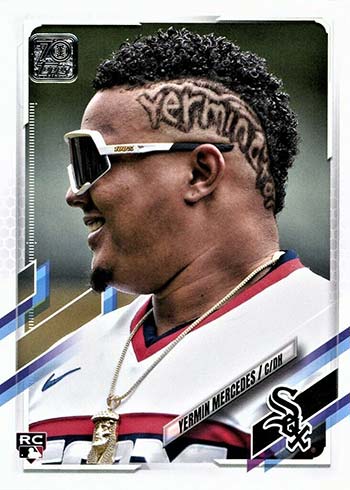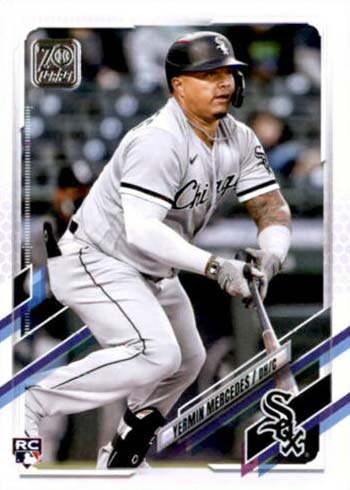 US17 Taylor Walls, Tampa Bay Rays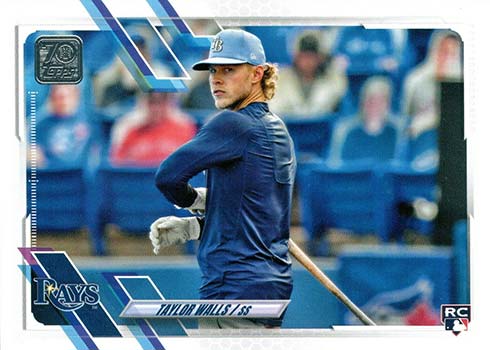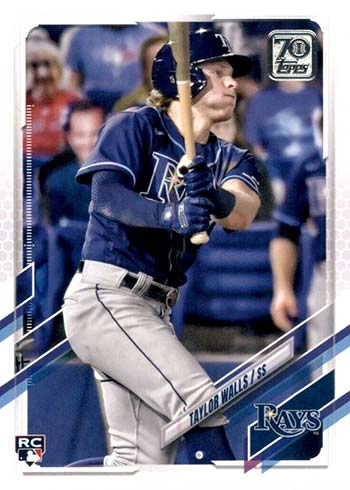 US 21 Huascar Ynoa, Atlanta Braves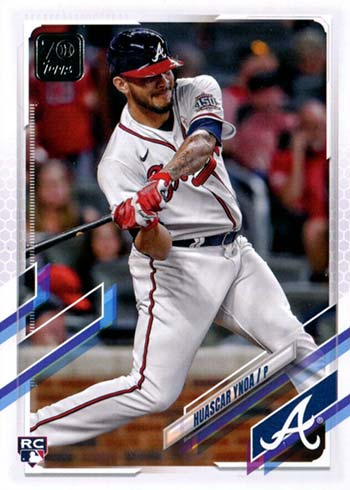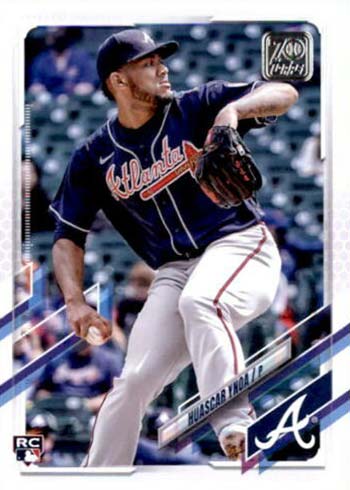 US27 Mike Trout, Los Angeles Angels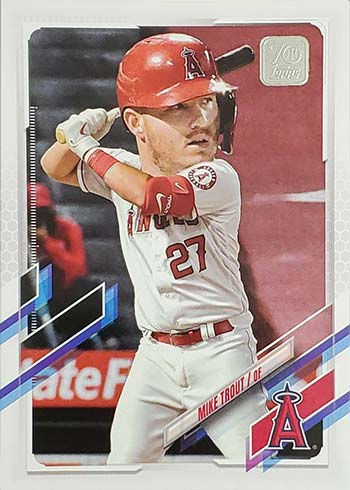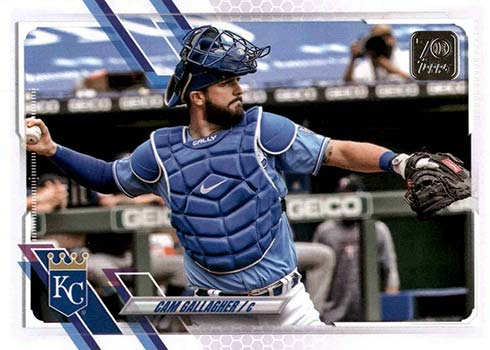 US33 Vladimir Guerrero Jr., Toronto Blue Jays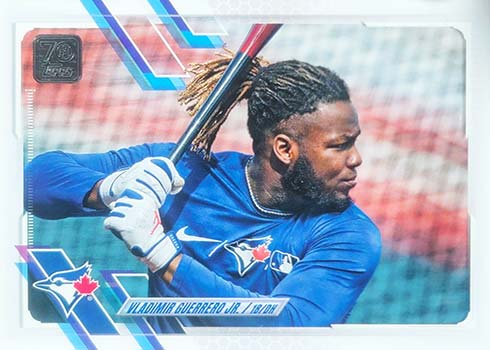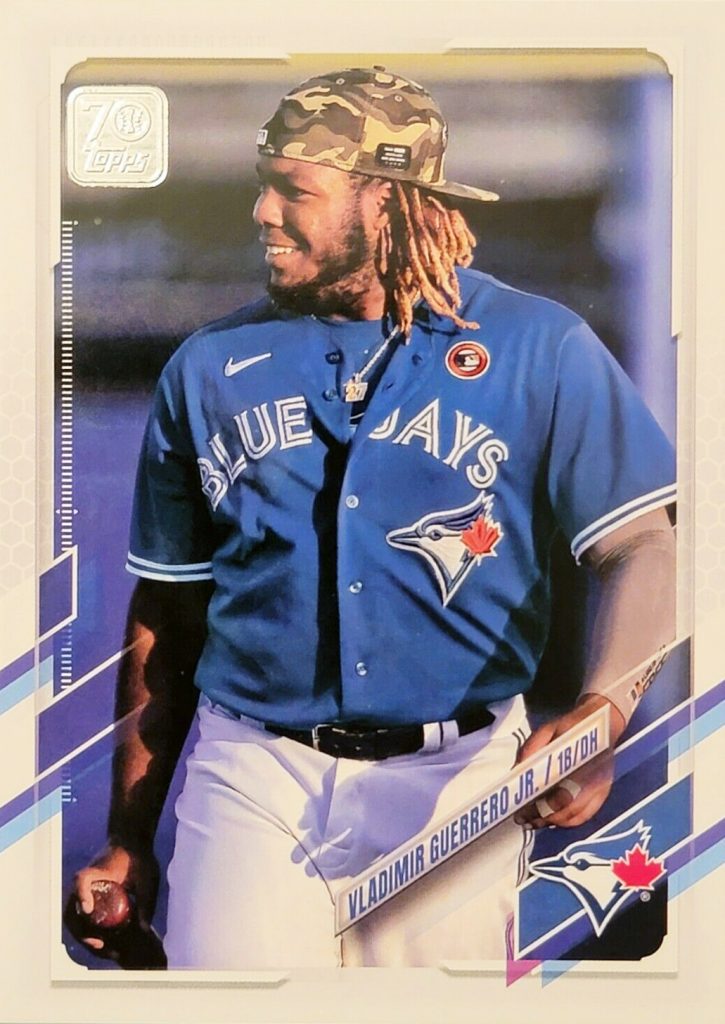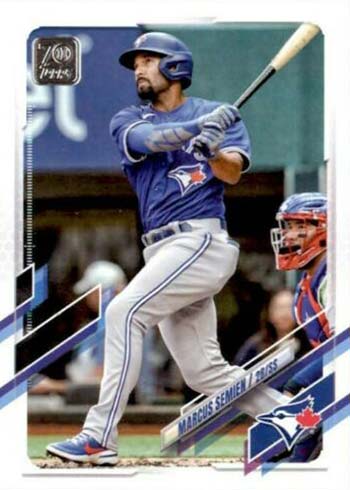 US41 Alex Kirilloff, Minnesota Twins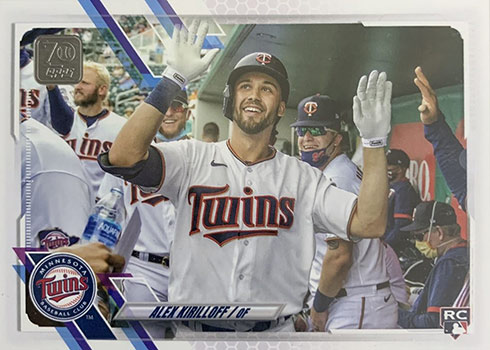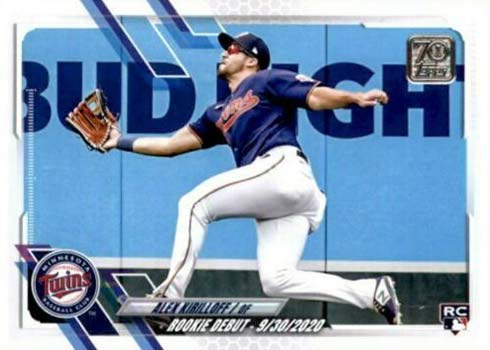 US44 Jo Adell, Los Angeles Angels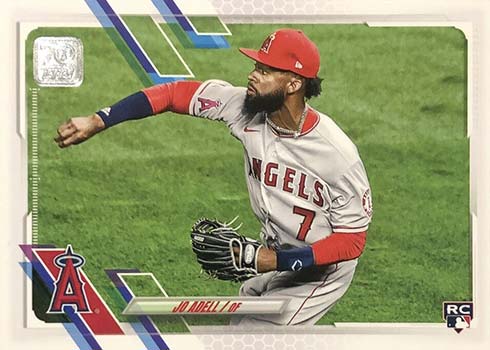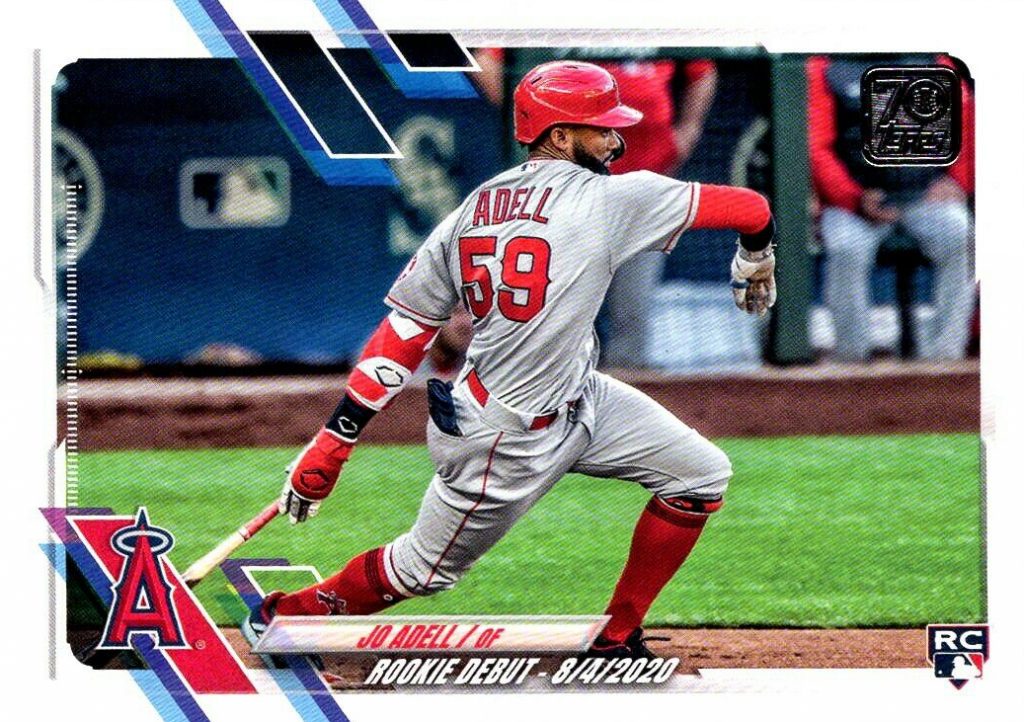 US47 Ichiro, Seattle Mariners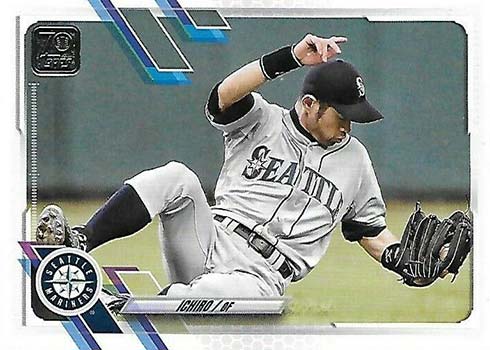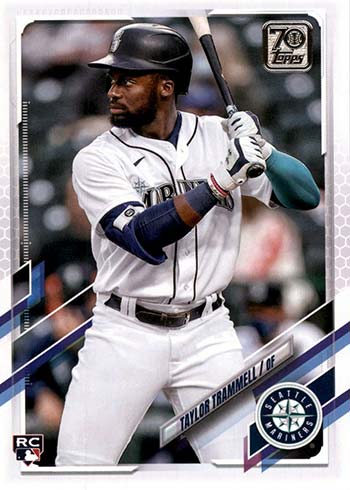 US47 Taylor Trammell, Seattle Mariners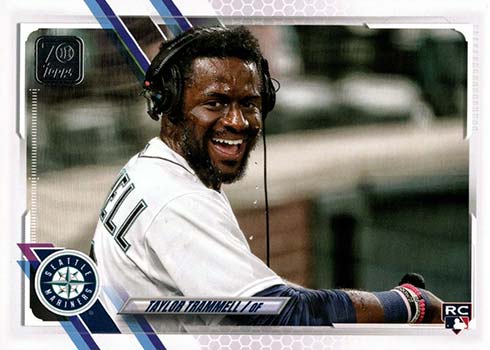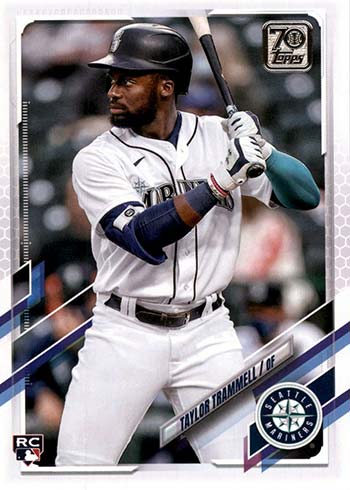 US52 Yogi Berra, New York Yankees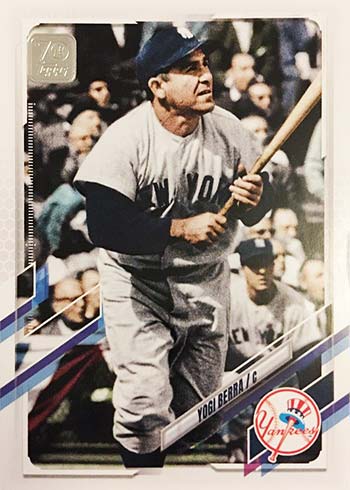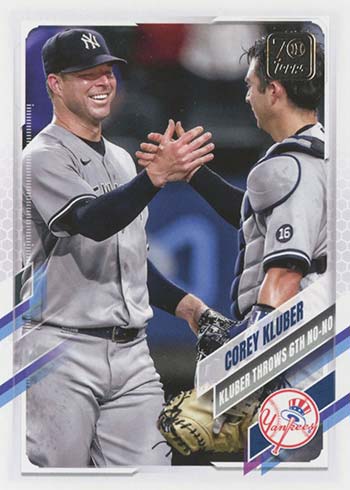 US63 Casey Mize, Detroit Tigers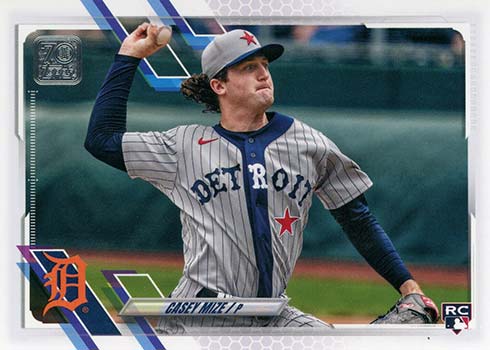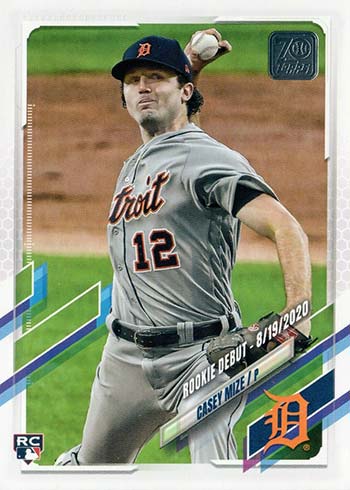 US65 Andres Gimenez, Cleveland Indians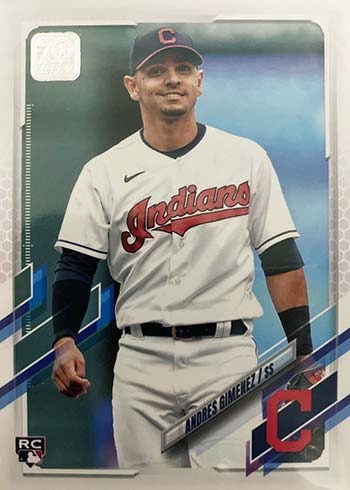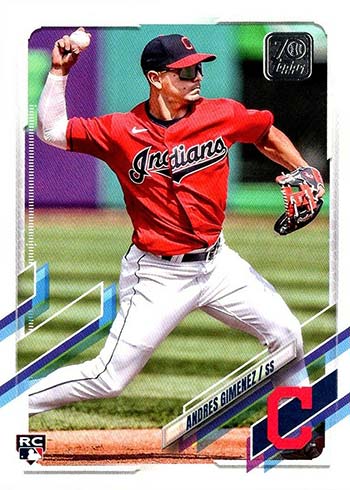 US76 Victor Gonzalez, Los Angeles Dodgers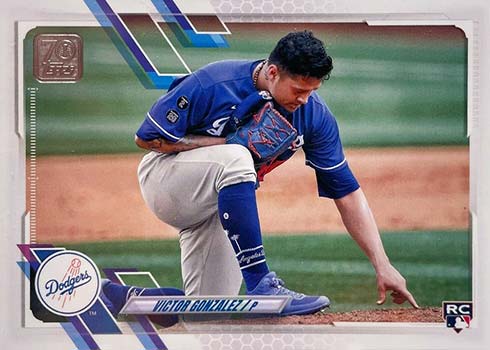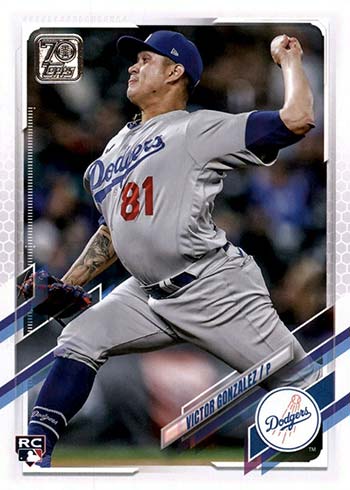 US86 Roberto Clemente, Pittsburgh Pirates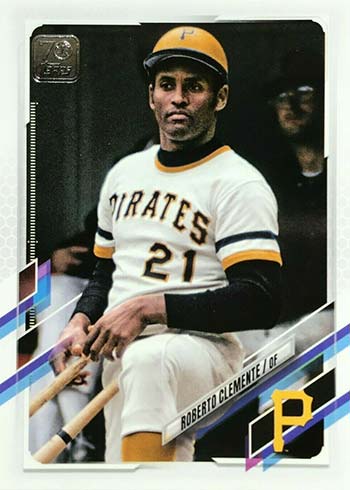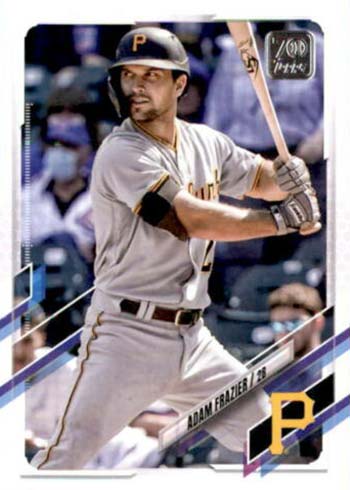 US95 Ted Williams, Boston Red Sox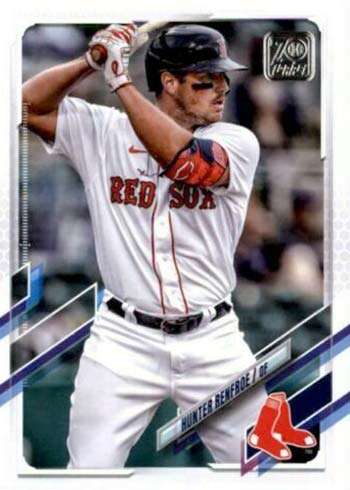 US114 Jazz Chisholm Jr., Miami Marlins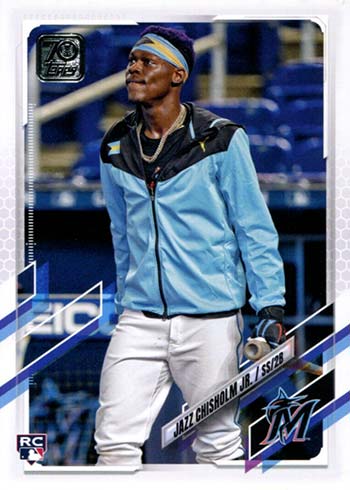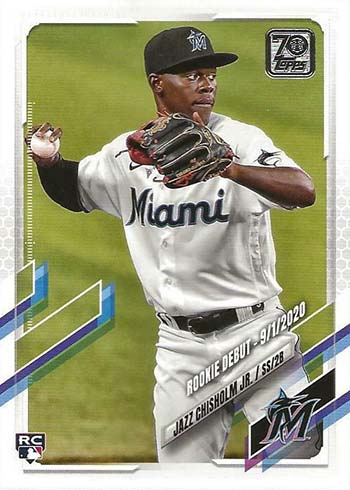 US115 Derek Jeter, New York Yankees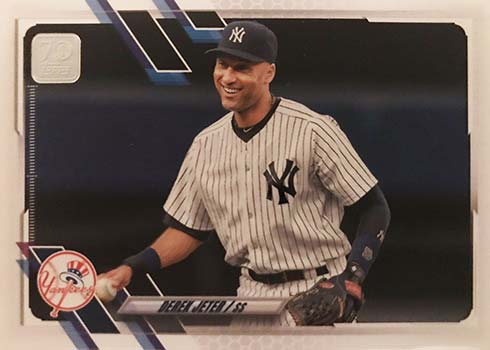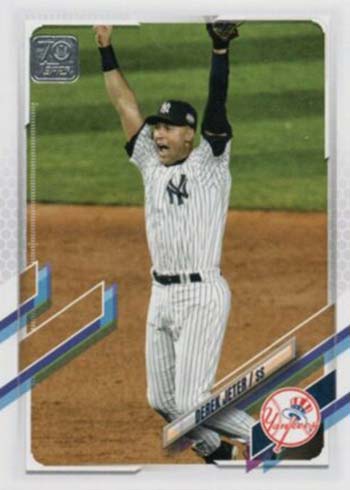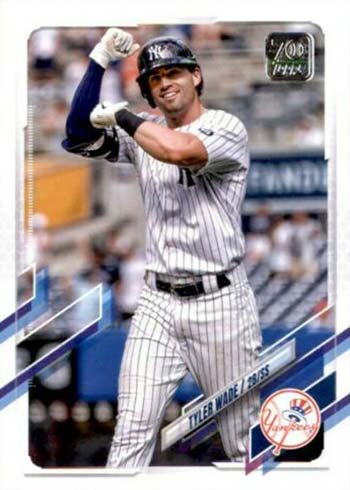 US118 Nolan Ryan, California Angels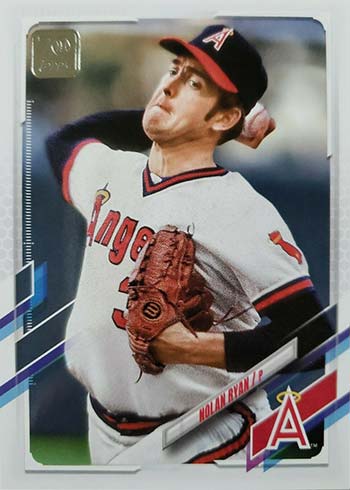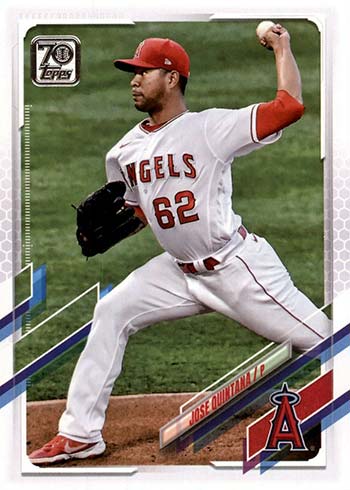 US130 Mike Trout, Los Angeles Angels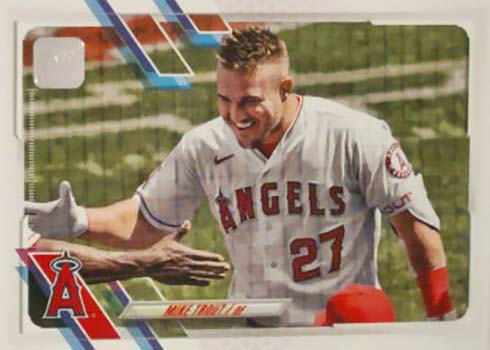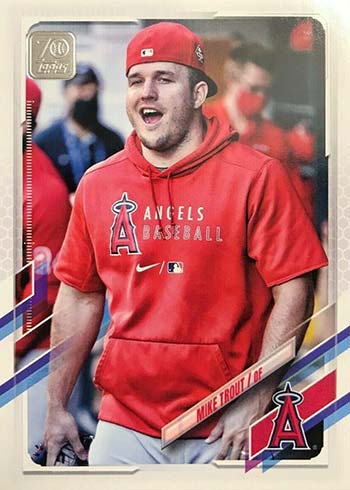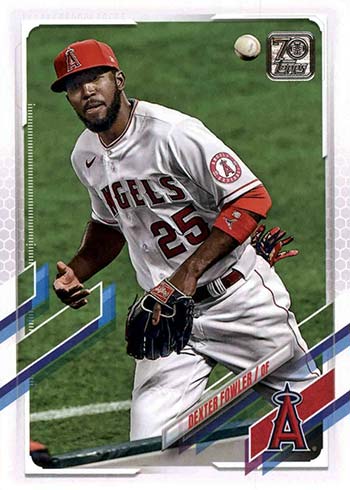 US134 Greg Maddux, Atlanta Braves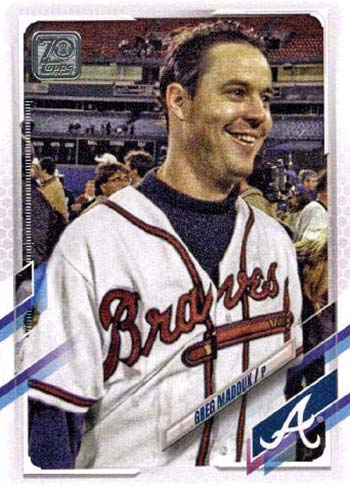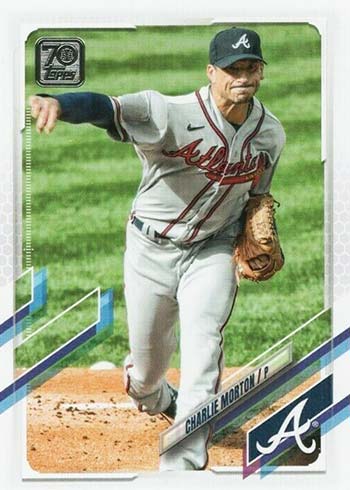 US143 Fernando Tatis Jr., San Diego Padres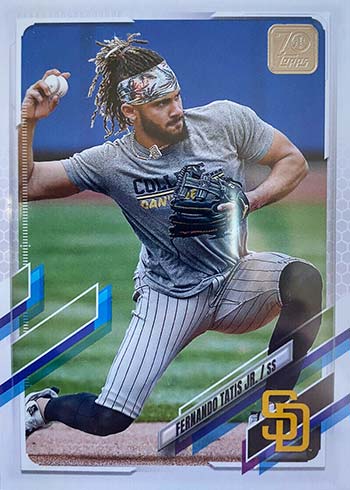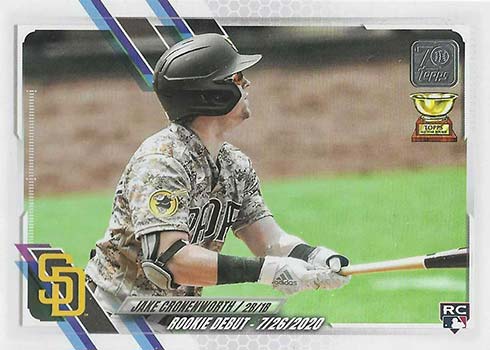 US150 Shohei Ohtani, Los Angeles Angels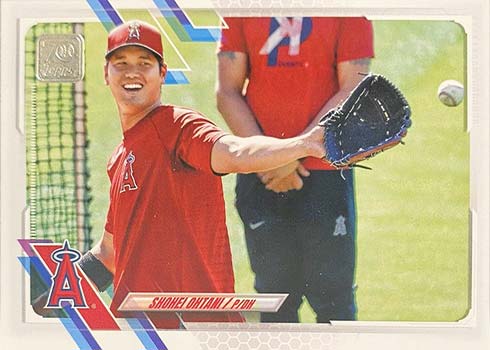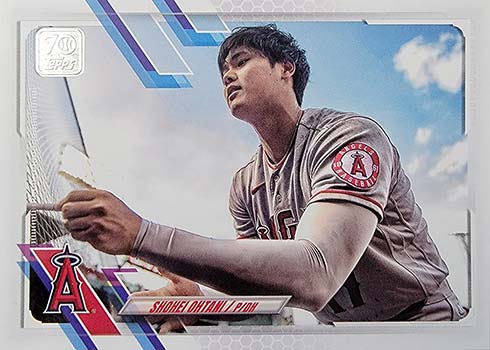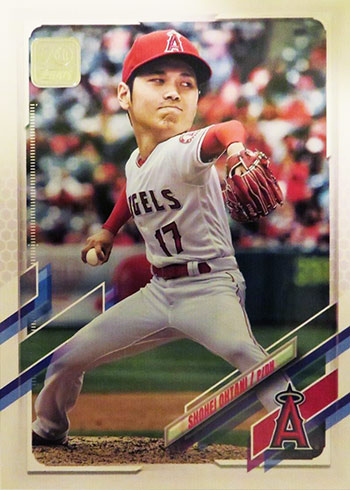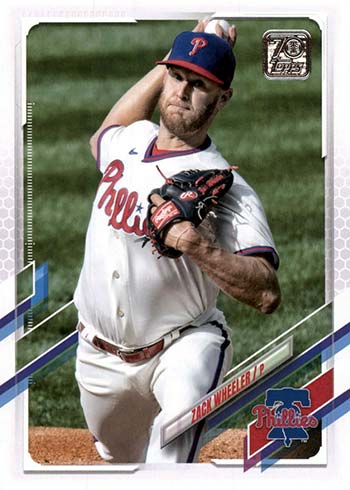 US153 Daniel Lynch, Kansas City Royals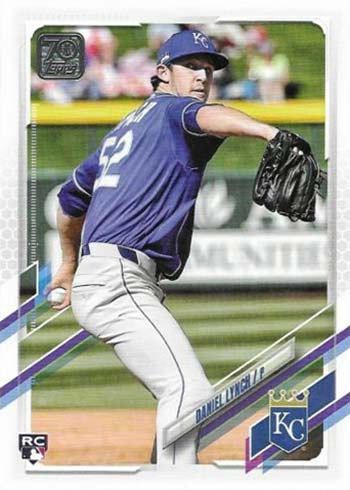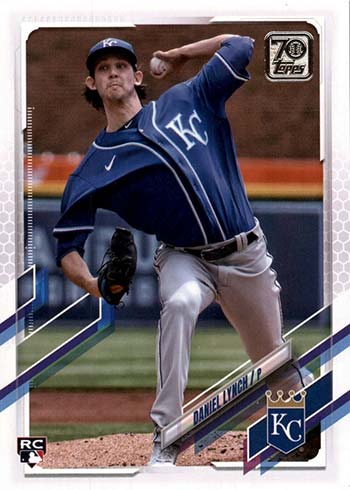 US170 Nate Pearson, Toronto Blue Jays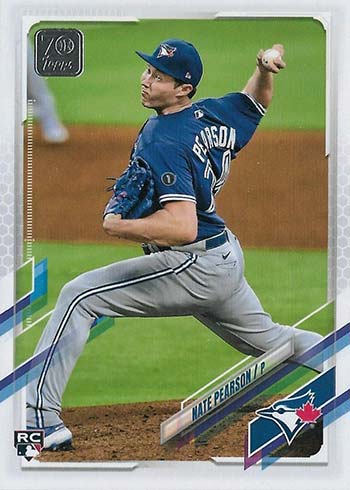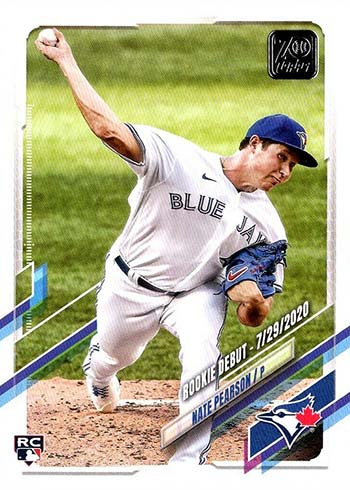 US184 Blake Snell, San Diego Padres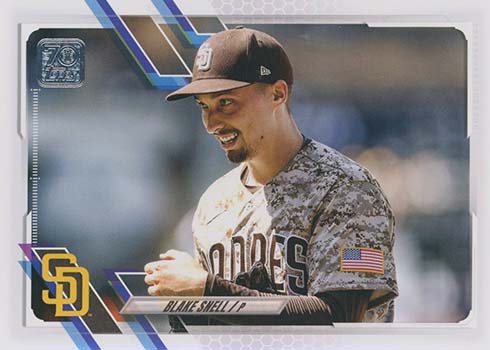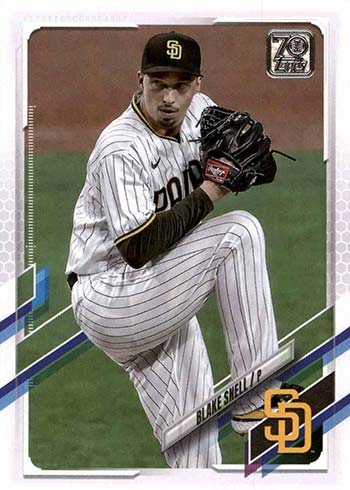 US196 Akil Baddoo, Detroit Tigers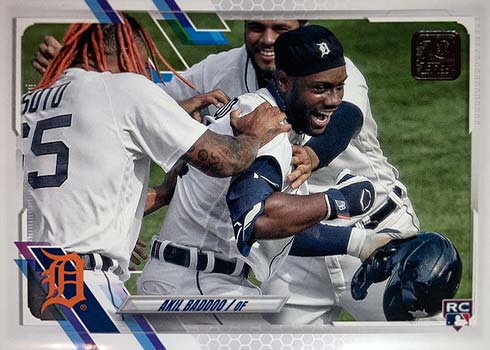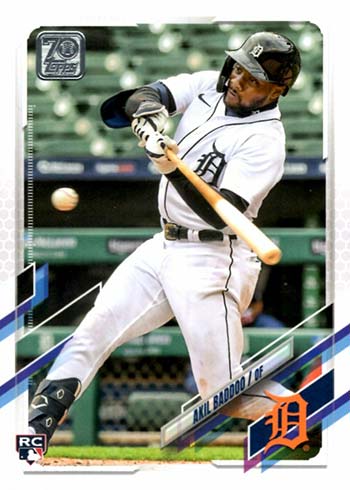 US197 Dylan Carlson, St. Louis Cardinals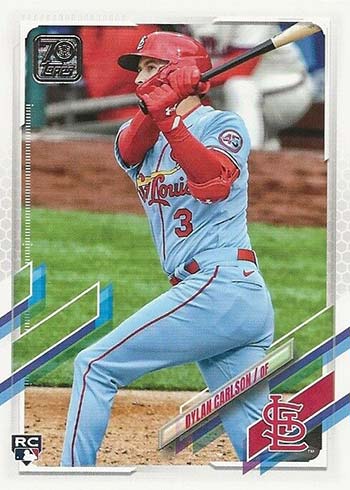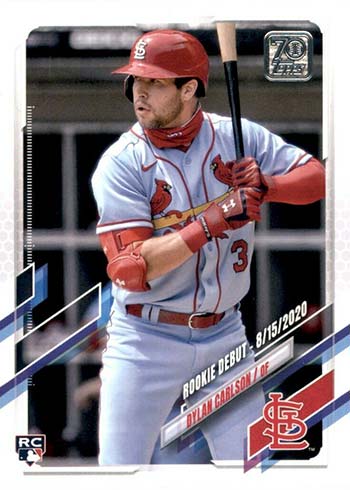 US200 Albert Pujols, Los Angeles Dodgers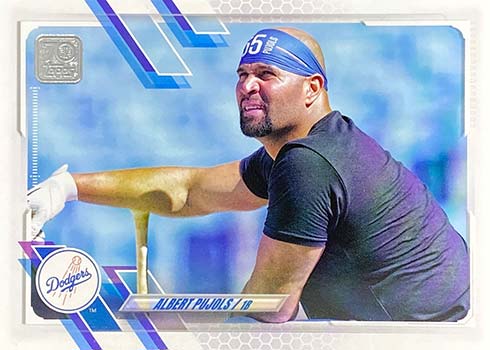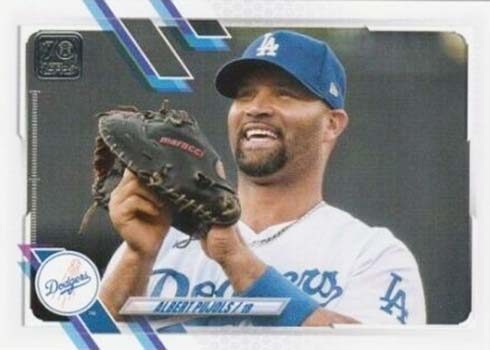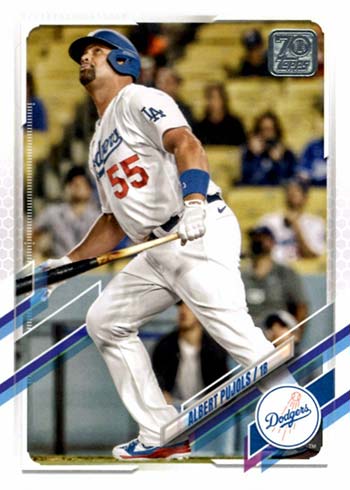 US210 Tony Gwynn, San Diego Padres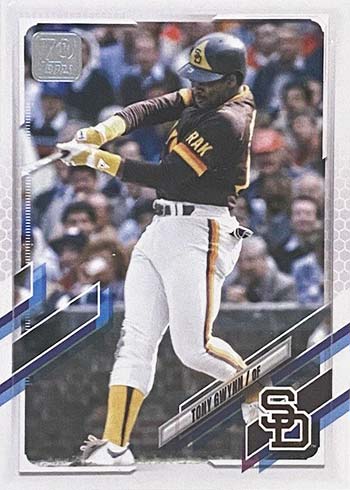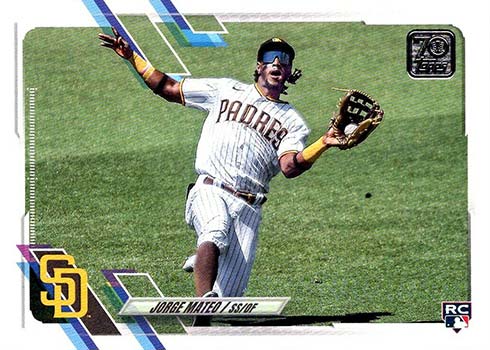 US210 Fernando Tatis Jr., San Diego Padres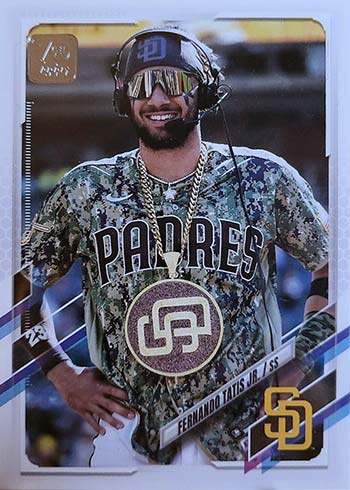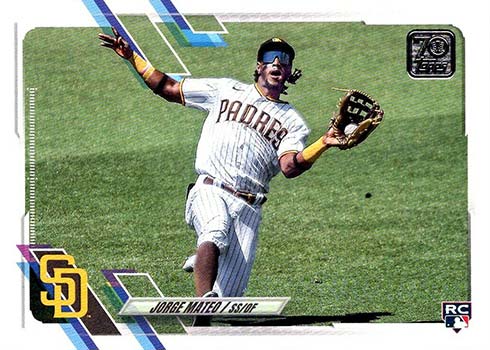 US211 Luis Patino, Tampa Bay Rays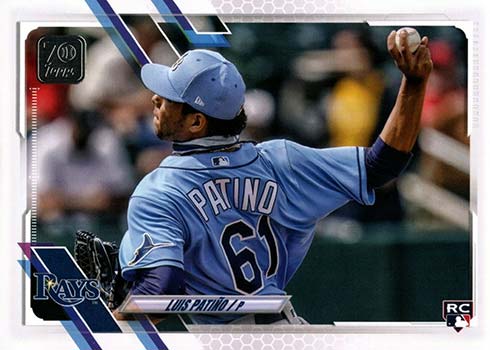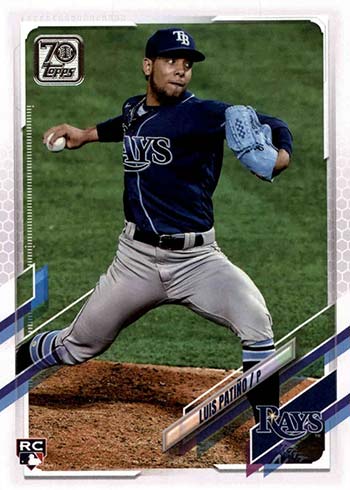 US216 Bo Jackson, Kansas City Royals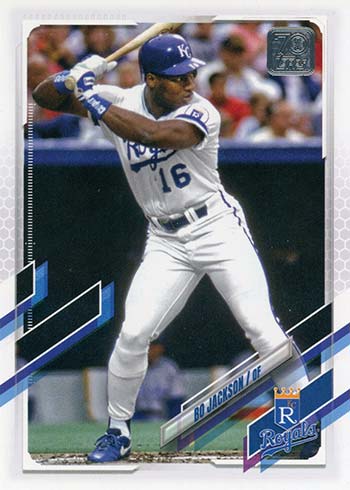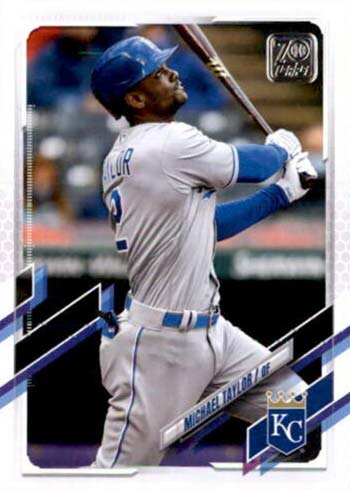 US223 Hank Aaron, Atlanta Braves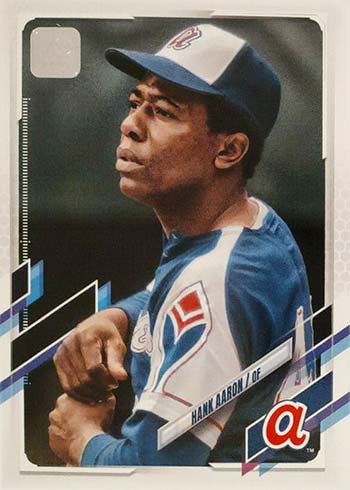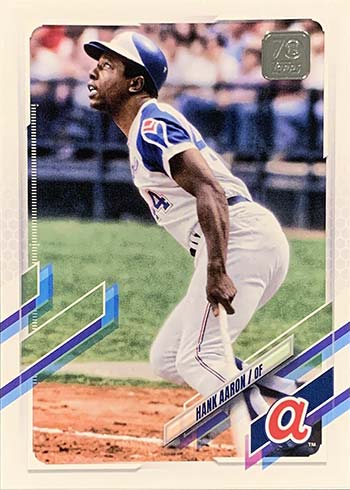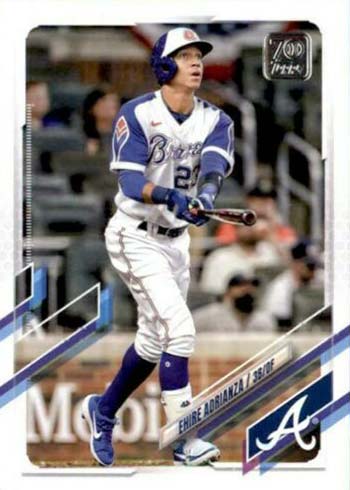 US224 Vladimir Guerrero Jr., Toronto Blue Jays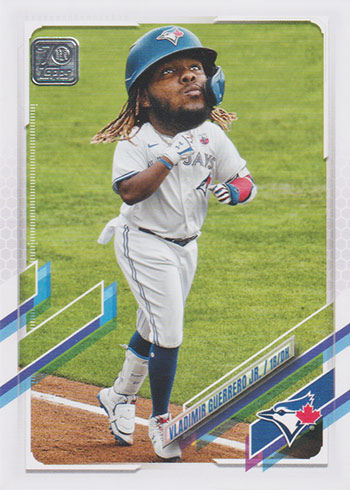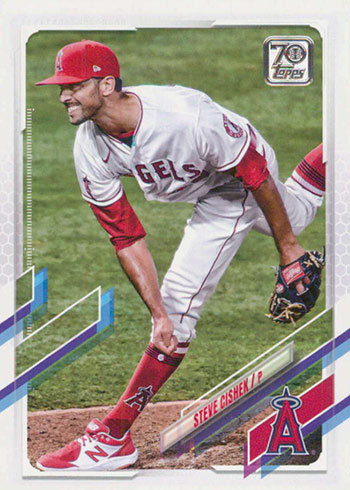 US227 Alek Manoah, Toronto Blue Jays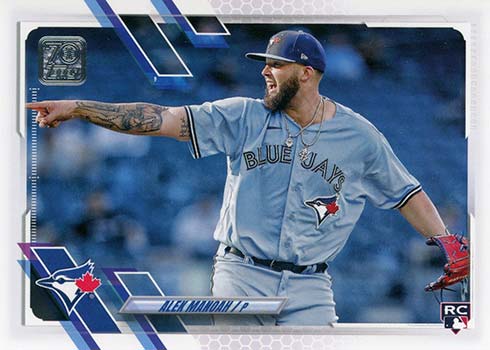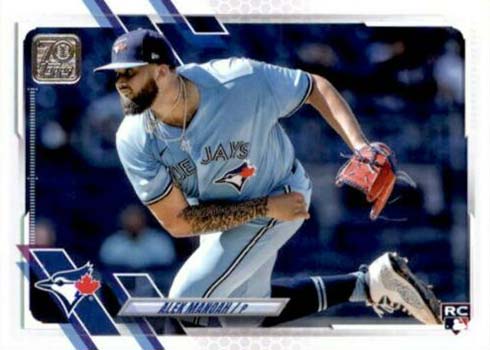 US242 Don Mattingly, New York Yankees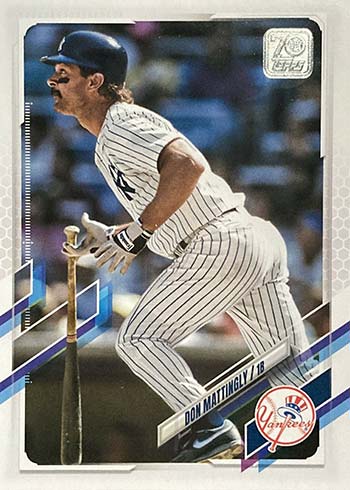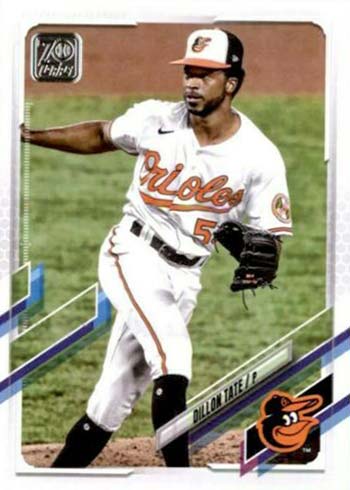 US243 Stan Musial, St. Louis Cardinals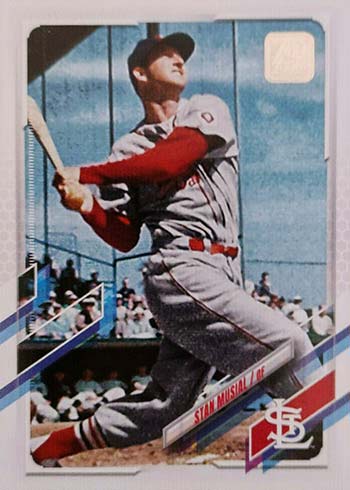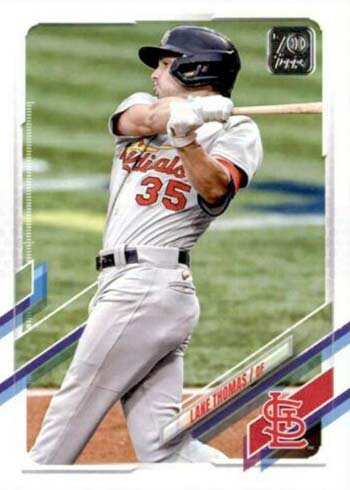 US247 Reggie Jackson, New York Yankees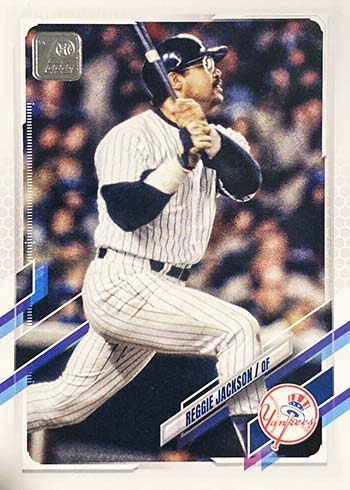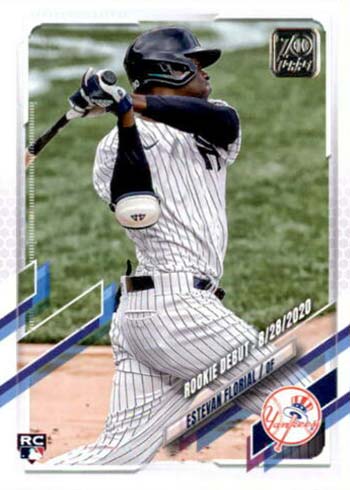 US247 Babe Ruth, New York Yankees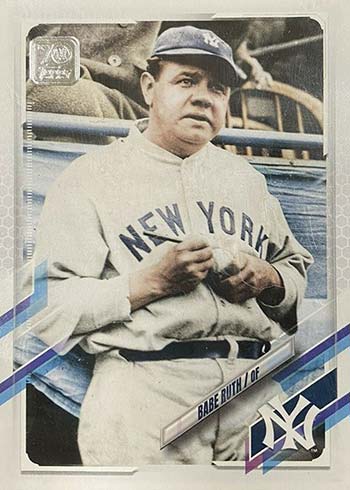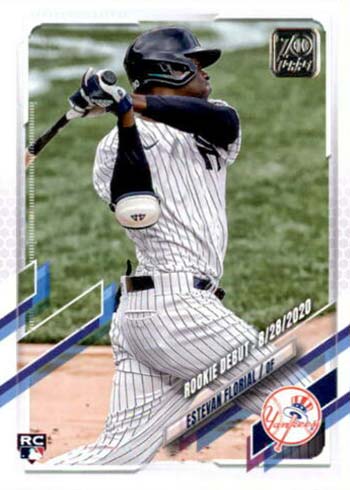 US250 Alec Bohm, Philadelphia Phillies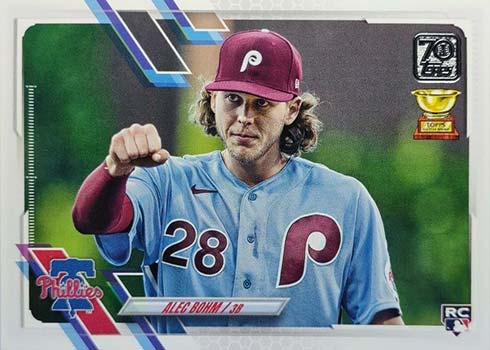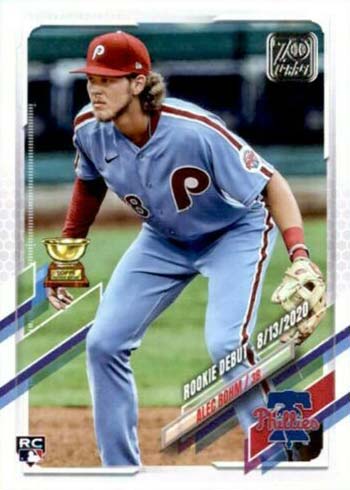 US253 Willie Mays, San Francisco Giants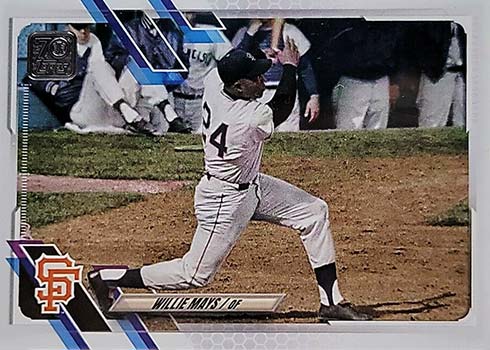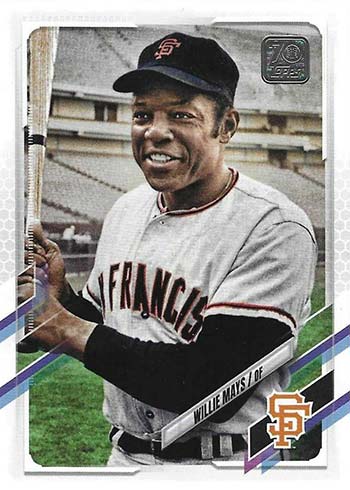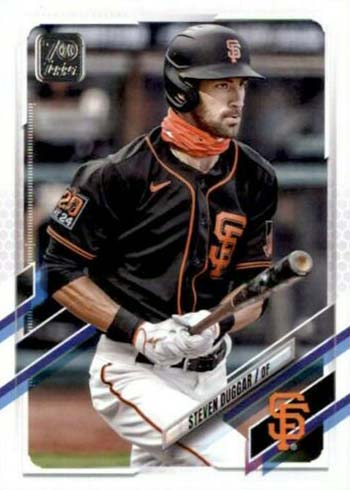 US257 Ke'Bryan Hayes, Pittsburgh Pirates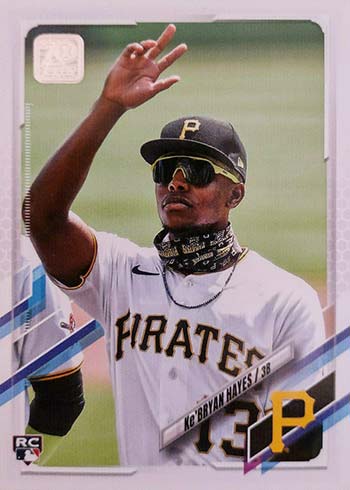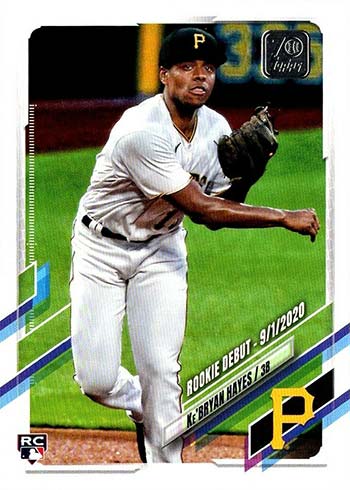 US258 Lou Gehrig, New York Yankees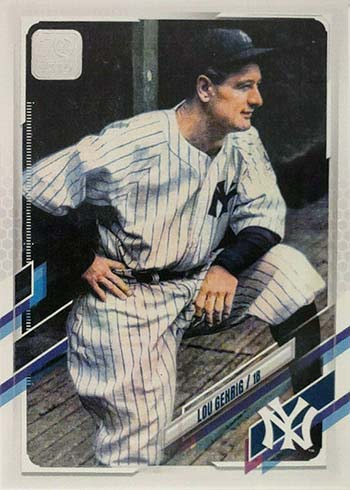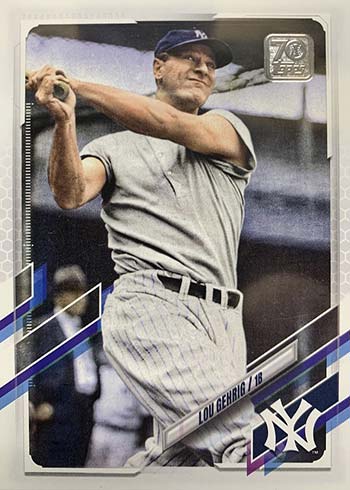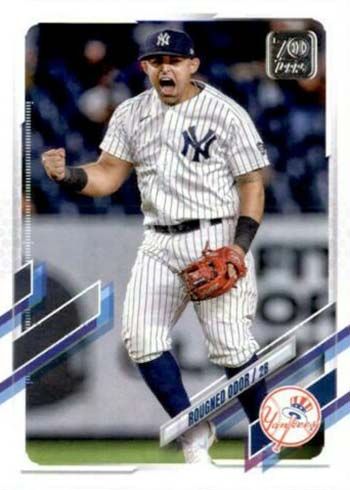 US263 Ronald Acuna Jr., Atlanta Braves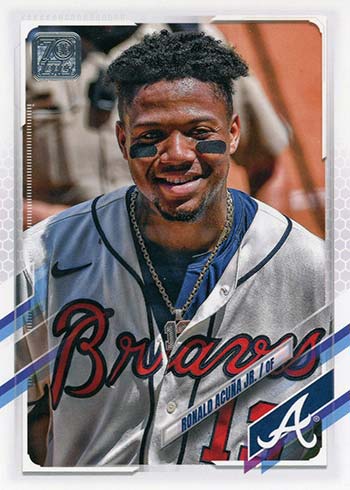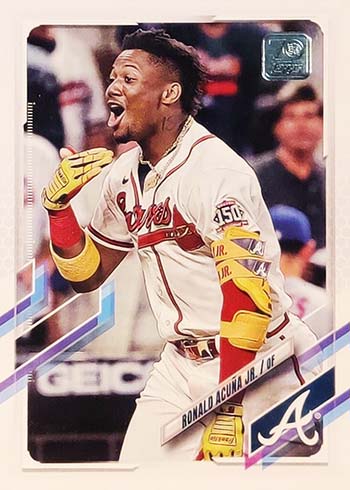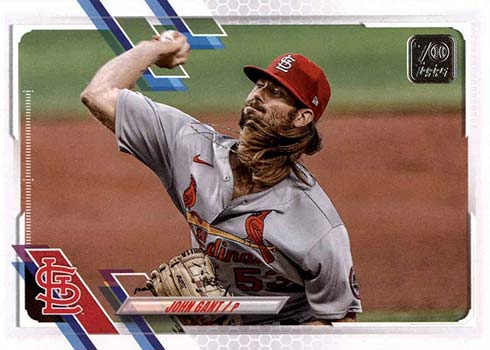 US265 Ryan Mountcastle, Baltimore Orioles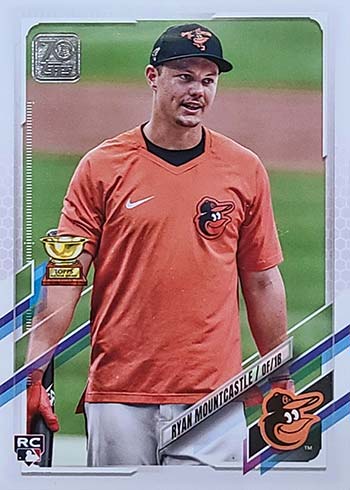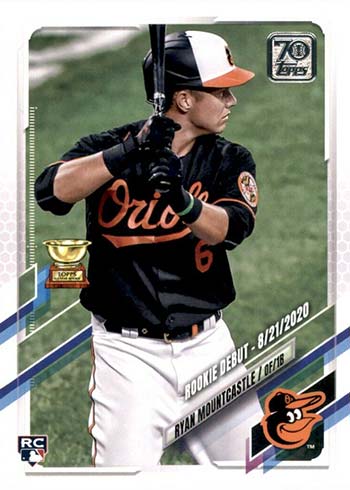 US267 Joey Bart, San Francisco Giants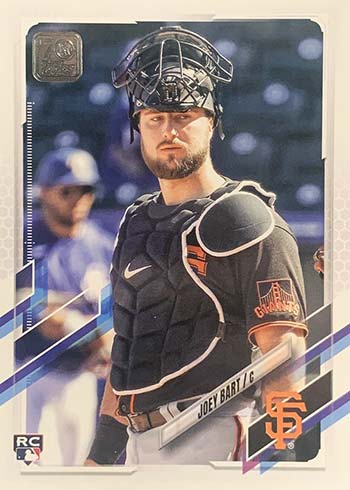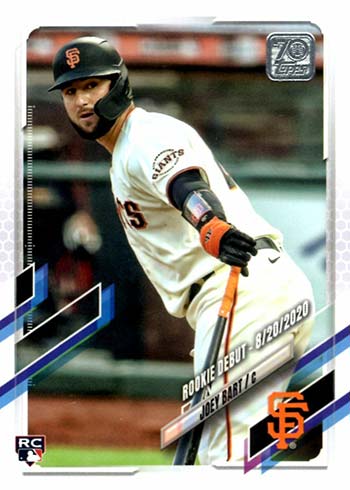 US268 Geraldo Perdomo, Arizona Diamondbacks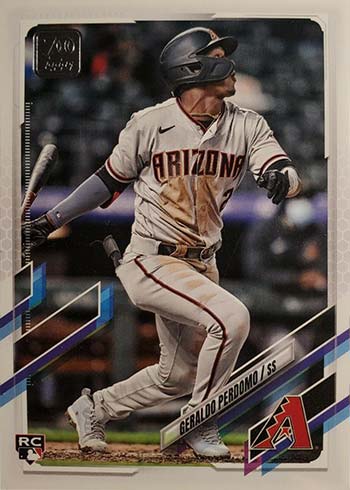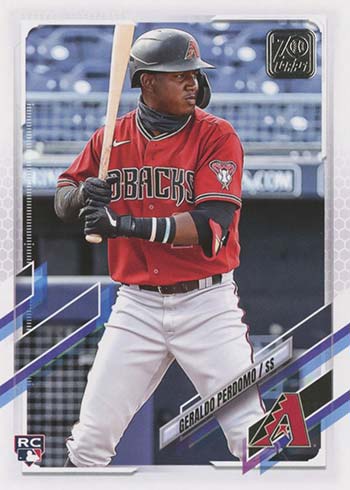 US286 Jonathan India, Cincinnati Reds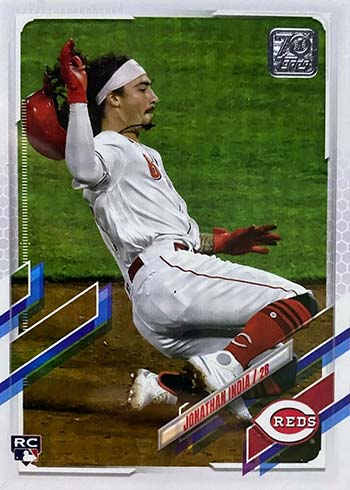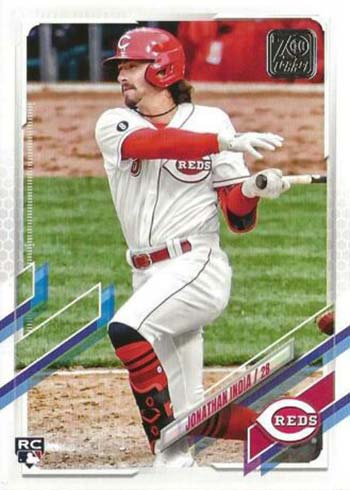 US292 Cal Ripken Jr., Baltimore Orioles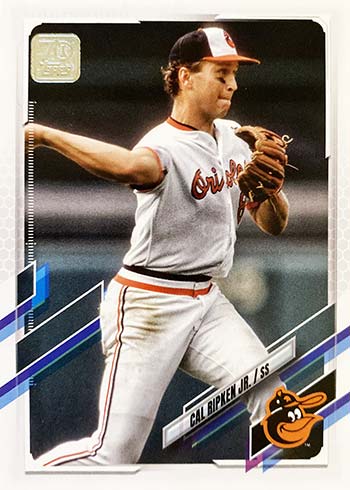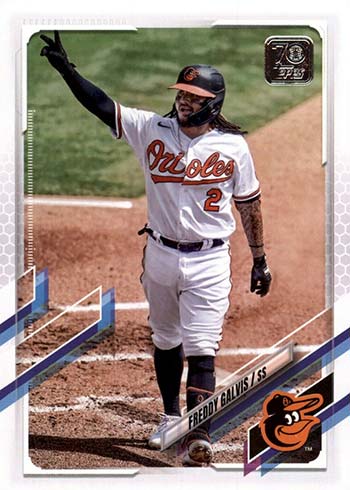 US294 Roy Campanella, Brooklyn Dodgers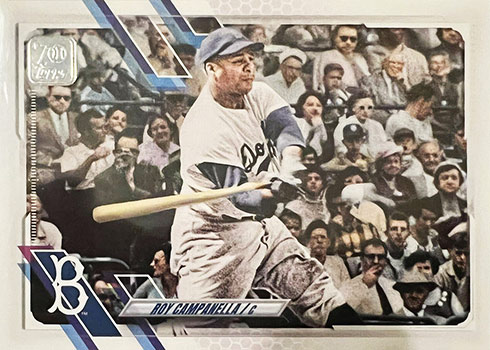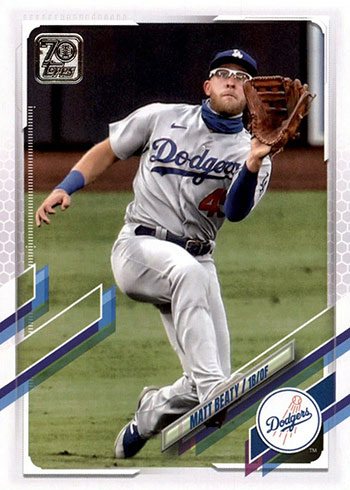 US295 Cristian Pache, Atlanta Braves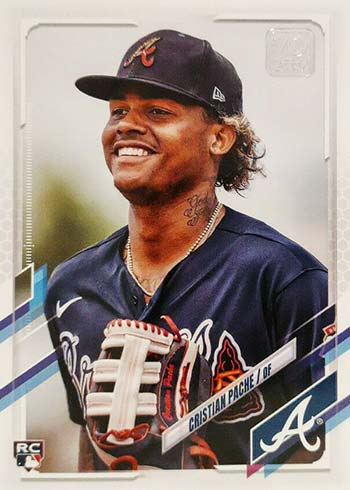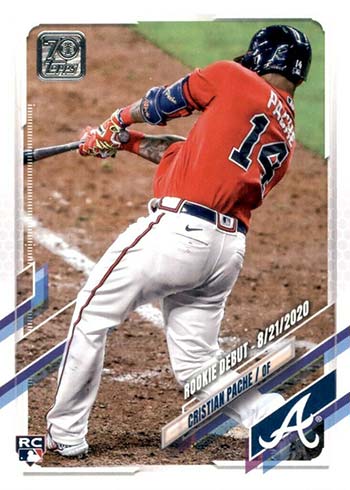 US300 George Brett, Kansas City Royals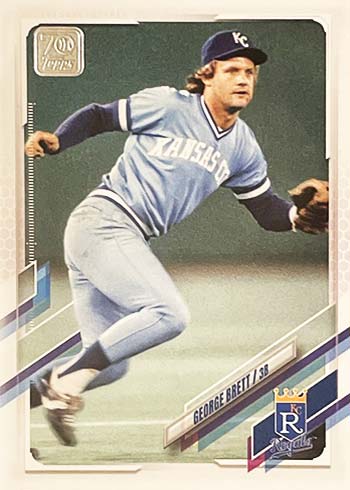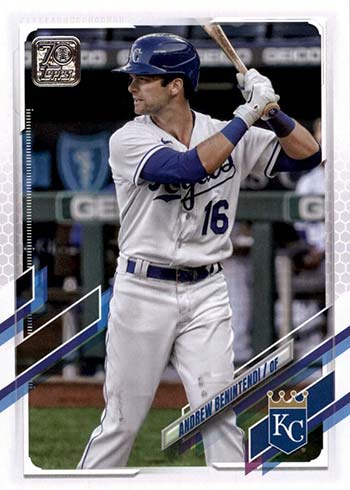 US302 Jarred Kelenic, Seattle Mariners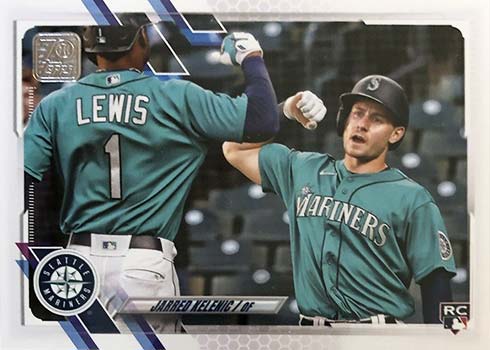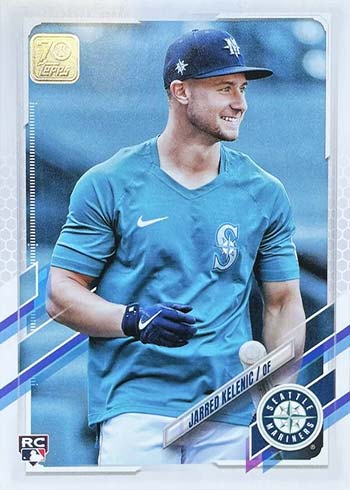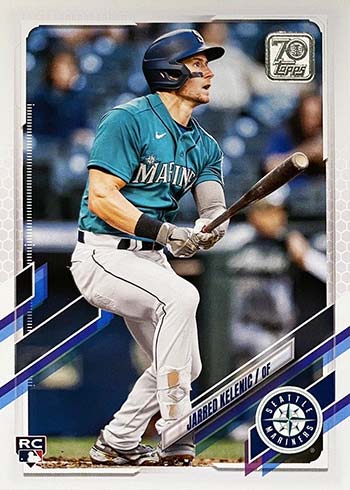 US309 Jackie Robinson, Brooklyn Dodgers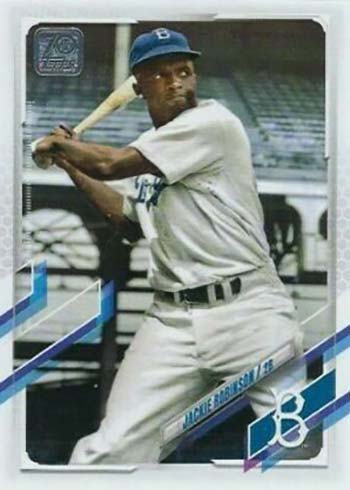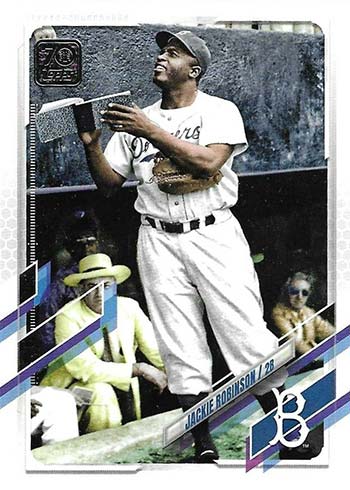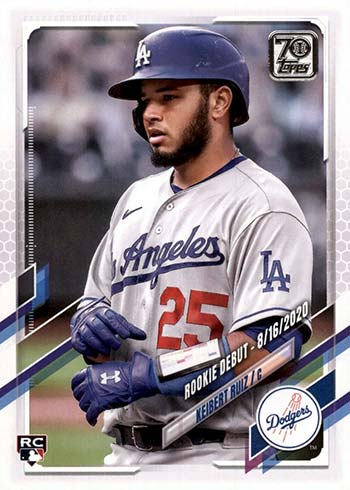 US312 Andrew Vaughn, Chicago White Sox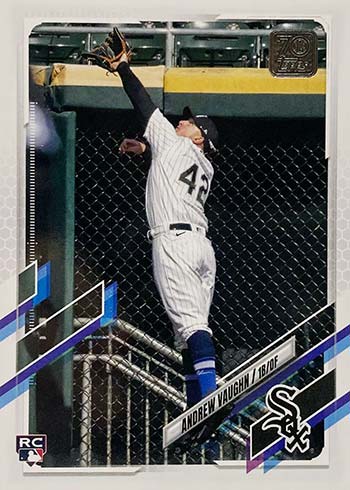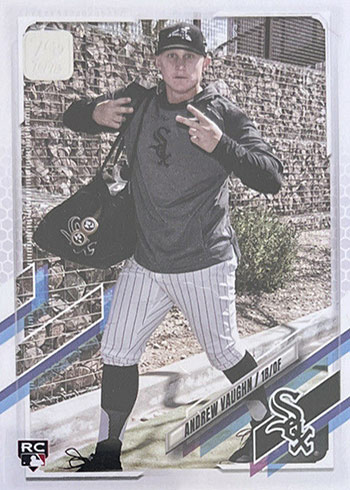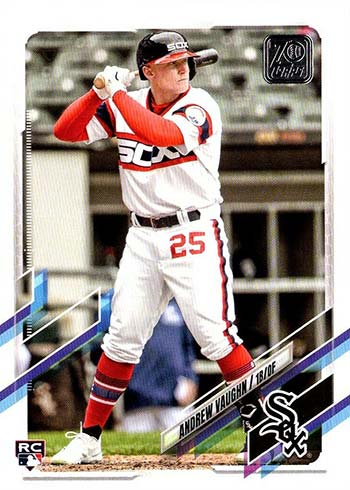 US313 Chipper Jones, Atlanta Braves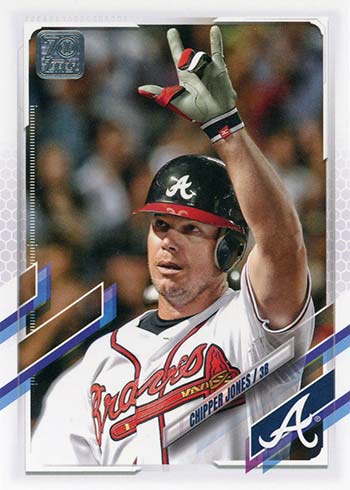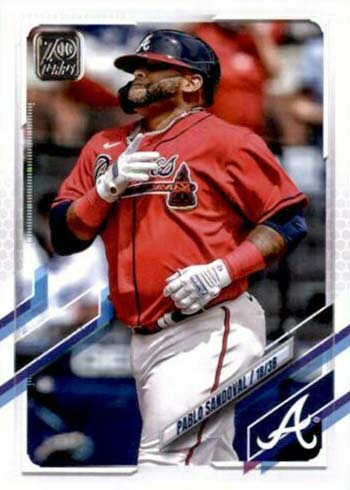 US318 Logan Gilbert, Seattle Mariners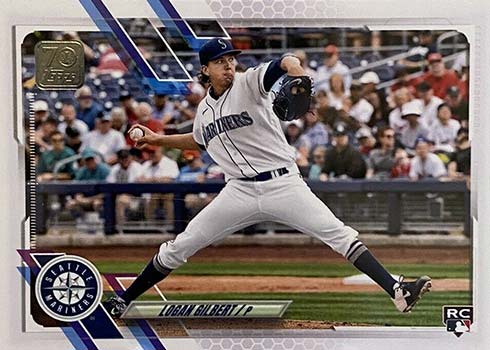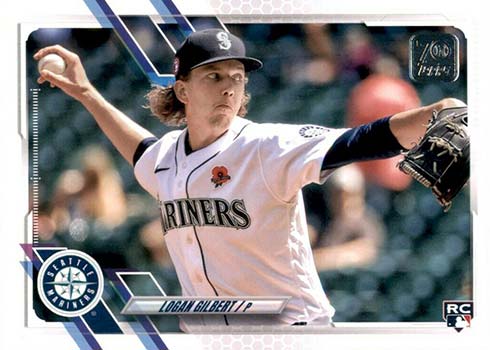 US330 Nolan Arenado, St. Louis Cardinals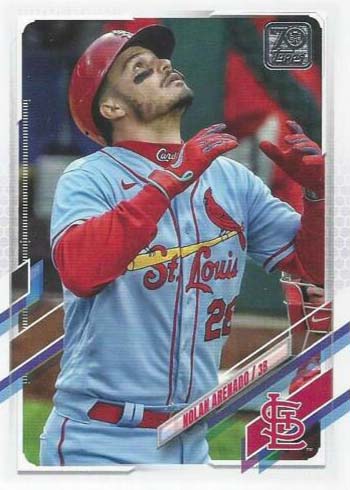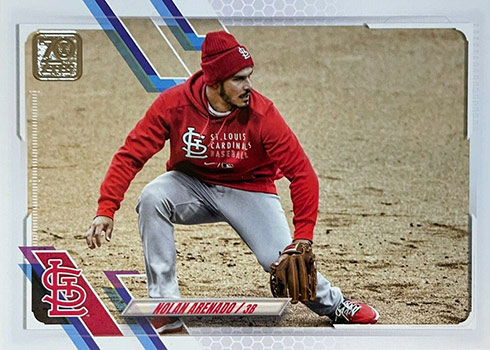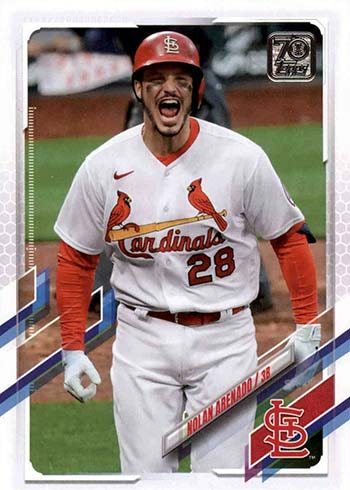 US330 Juan Soto, Washington Nationals