2021 Topps Star Wars: The Book of Boba Fett Trailer Set Details
Boba Fett made his trading card debut more than 40 years ago in 1980 Topps The Empire Strikes Back. Hundreds have been made in the decades since, but with the bounty hunter getting his own show, the number's likely to spike much higher. 2021 Topps Star Wars: The Book of Boba Fett Trailer Set offers the first cards connected directly to the Disney+ series set to debut at the end of the year.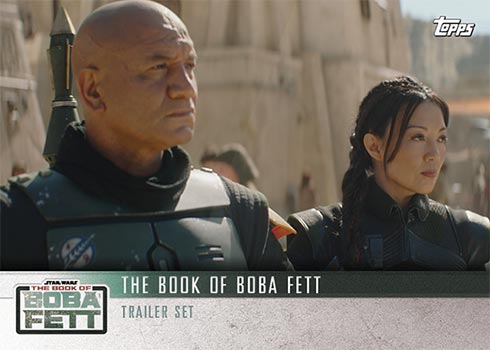 With just six cards, the set is small. Collectors shouldn't expect a lot of depth or spoilers from the write-ups on the back, either. It's about as basic as it gets with a half-dozen stills taken from the show's first official preview.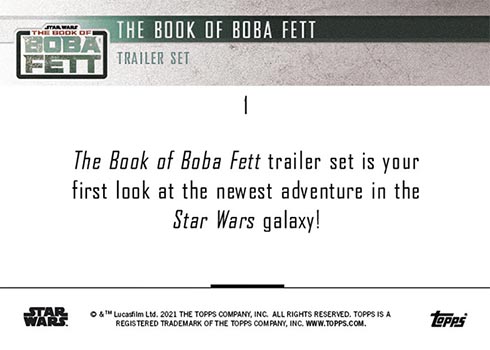 The Book of Boba Fett Trailer set is exclusive to the Topps website with a sales window from November 4-11. Each set costs $9.99. This time around, there are no bulk discounts. The print run, which is based on the number of sets sold. Topps will announce the exact number after the sale closes.
Topps has done trailer sets over the past couple of years for seasons one and two of The Mandalorian. Both of those sold just under 1,500 copies.
2021 Topps Star Wars: The Book of Boba Fett Trailer Set at a glance:
Set size: 6 cards
Print run: 1,279
Release date: November 4, 2021
Checklist
1
2
3
4
5
6