2021 Topps Pro Debut Baseball Variations Guide
The 2021 Topps Pro Debut Baseball variations list isn't a big one. However, ten players still get the SSP treatment with inserts disguised like regular base cards. They represent some of the top names in the set including Wander Franco, Adley Rutschman, Austin Martin and Spencer Torkelson.
Spotting them is easier on some cards than others. While all of them have different photos, cards #PD-151 and up do have a different layout. In the main base set, the final 50 cards are a subset of sorts that use the 1991 Topps Baseball design. Variations stick with the flagship style design. This change applies to six of the set's ten SSPs.
At 1:340 hobby and 1:120 jumbo packs, variations are tough finds in 2021 Topps Pro Debut Baseball. Each also has a one-of-one Black parallel (1:61,688 hobby, 1:27,432 jumbo).
Confirming with Codes on the Back
Card backs offer another way to confirm a variation. Simply look at the fine print on the back. From there, go to the end and note the last three digits of the CMP code. It's intended for production, but collectors can use it to tell different types of cards. Here, its:
Base – 758
Variations – 784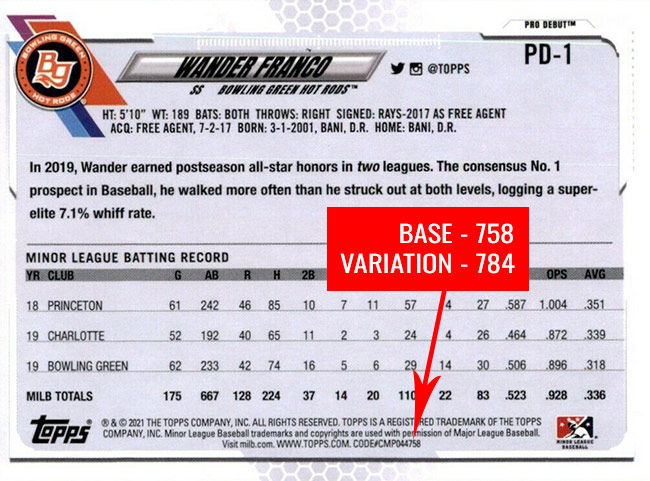 2021 Topps Pro Debut Baseball Variations Checklist
Here's a full checklist of the players with variations. If you're looking for a specific card, clink on the link to see what's currently available on eBay.
PD-1 Wander Franco
PD-2 Adley Rutschman
PD-3 Bobby Witt Jr.
PD-9 CJ Abrams
PD-151 Spencer Torkelson
PD-154 Heston Kjerstad
PD-156 Nick Gonzales
PD-160 Austin Martin
PD-161 Austin Hendrick
PD-194 Blaze Jordan
2021 Topps Pro Debut Baseball Variations Gallery
Missing images will be added ASAP.
PD-1 Wander Franco, Bowling Green Hot Rods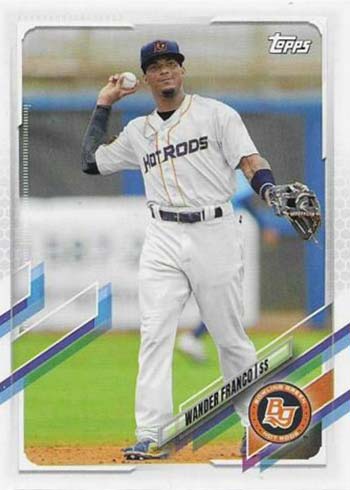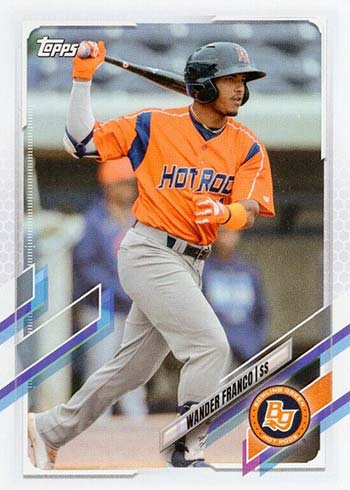 PD-2 Adley Rutschman, Delmarva Shorebirds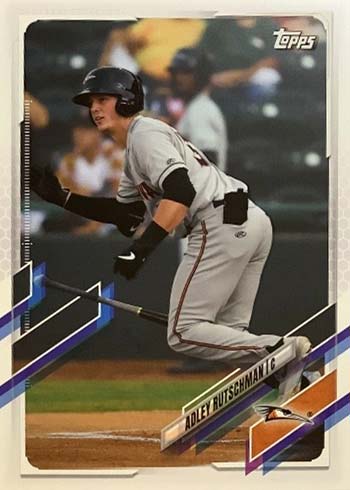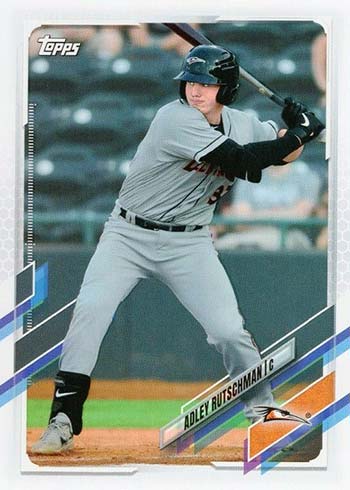 PD-3 Bobby Witt Jr., AZL Royals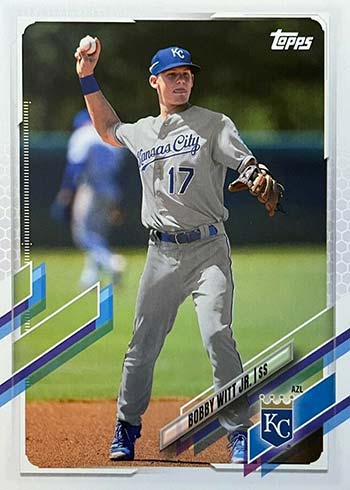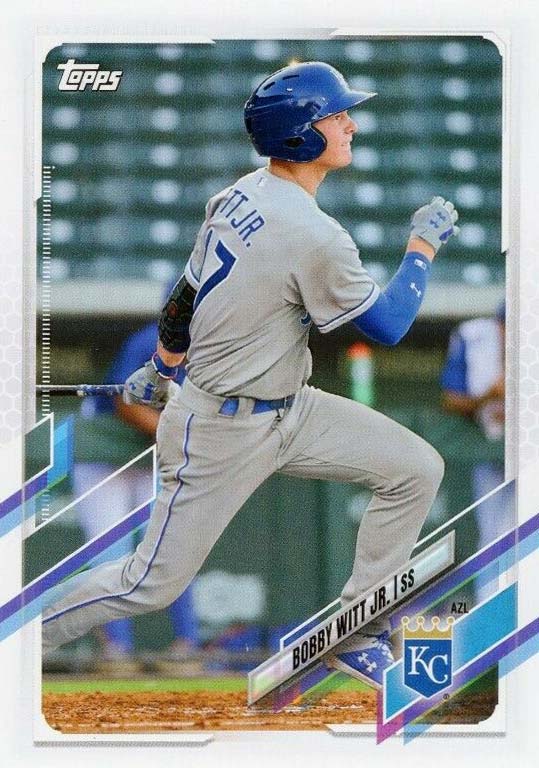 PD-9 CJ Abrams, Fort Wayne TinCaps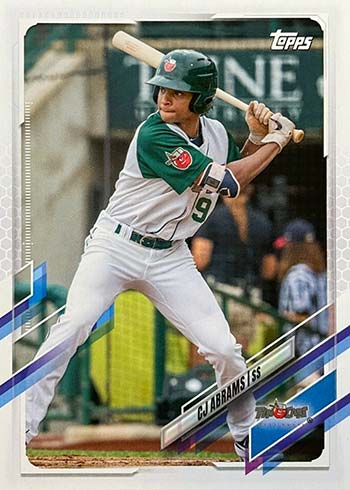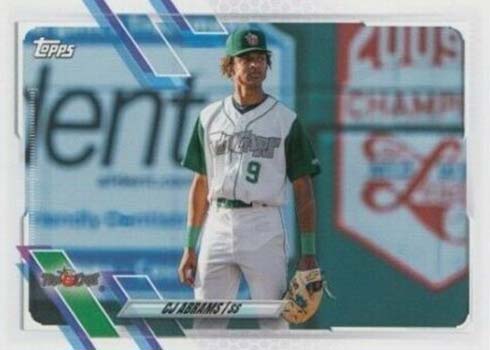 PD-151 Spencer Torkelson, GCL Tigers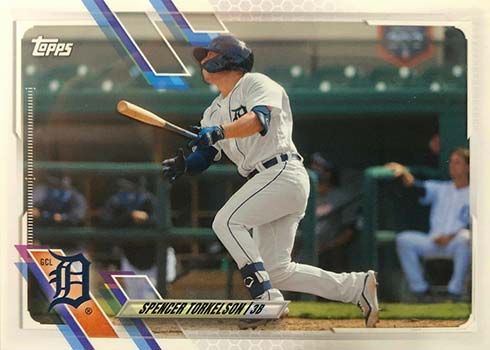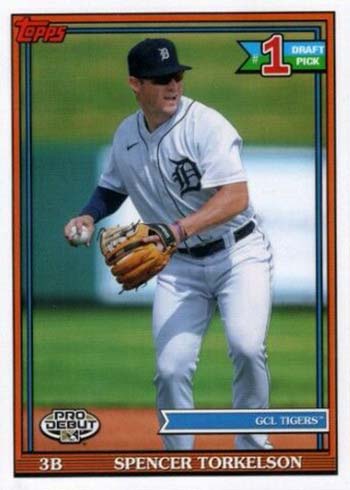 PD-154 Heston Kjerstad, GCL Orioles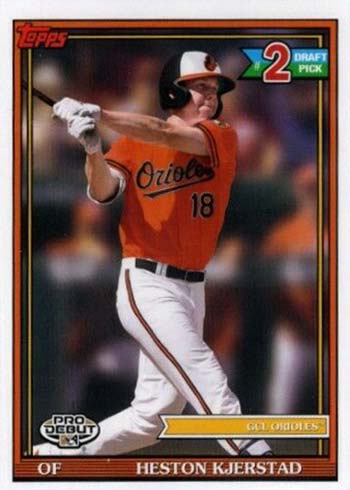 PD-156 Nick Gonzales, GCL Pirates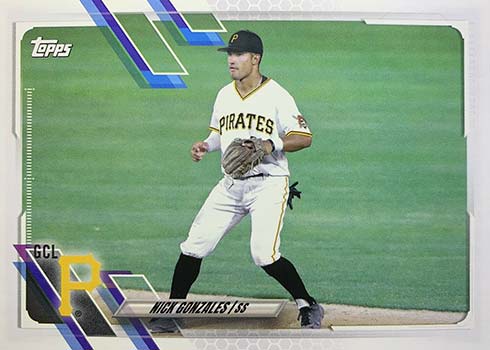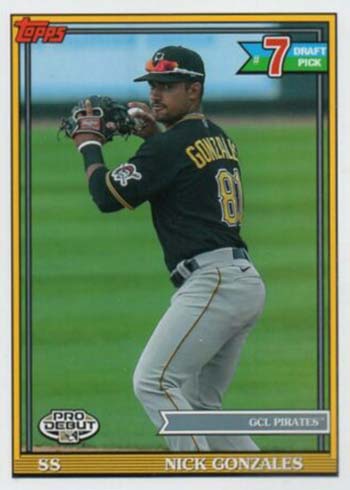 PD-160 Austin Martin, GCL Blue Jays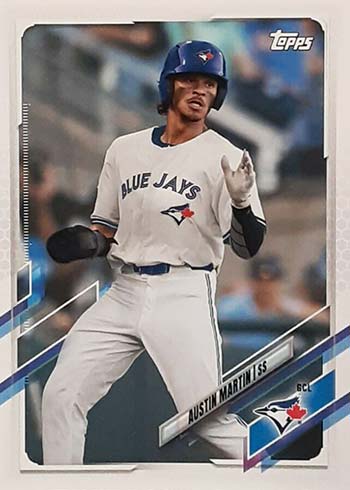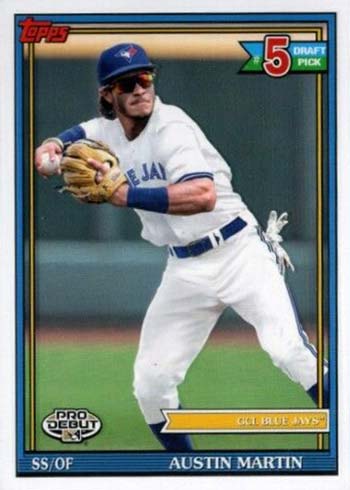 PD-161 Austin Hendrick, AZL Reds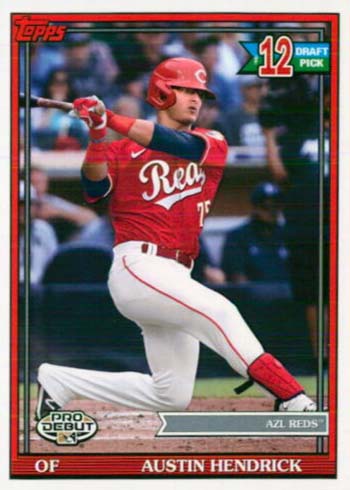 PD-194 Blaze Jordan, GCL Red Sox