2021 Topps Pro Debut Baseball Brings Chrome Back to the Minors
2021 Topps Pro Debut Baseball offers the annual flagship-style look at minor league baseball. That means a comprehensive look at Minor League Baseball, which was forced to pause in 2020.
For the second year in a row, there are two configurations. Traditional hobby boxes continue to deliver four total hits. Jumbo HTA boxes have three autographs as well as exclusive Topps Chrome cards.
2021 Topps Pro Debut Baseball Checklist Overview
The base set returns with 200 cards. Of these, 150 are prospects from previous years. The remaining 50 cards are players from the 2020 draft. One could say they're making their Pro Debut debuts.
Traditional parallels come in a handful levels:
Blue – /150
Green – /99
Gold – /50
Orange – /50
Red – /10
Black – 1/1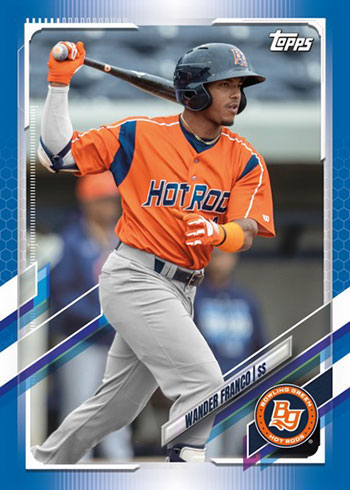 Additional Chrome parallels are in Jumbo HTA packs only. These land at a rate of six per pack or 36 per jumbo box. And like anything Chrome, there are Refractors:
Refractors – /99
Gold Refractors – /50
Orange Refractors – /25
Red Refractors – /5
Superfractors – 1/1
Select cards have Image Variations, short prints that use different photos. These have their own one-of-one Black parallels.
Autographs, Memorabilia Cards and Other Inserts
Base Autographs make up the majority of the signatures in 2021 Topps Pro Debut Baseball. These adopt the same general design as the main set with sticker signatures added. Even the parallels are similar to their base counterparts: Blue (/150), Green (/99), Gold (/50), Orange (/25), Red (/10) and Black (1/1).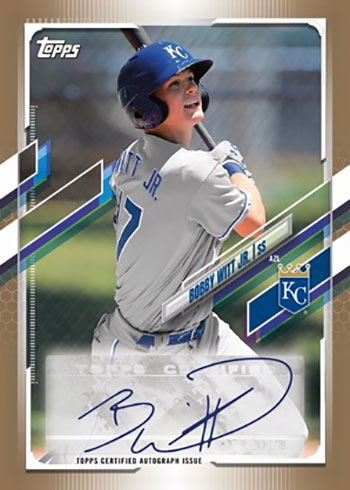 Future Cornerstones Autographs offer more limited signature lineup. All are numbered including the Gold (/50), Orange (/25), Red (/10) and Black (1/1) versions.
Memorabilia cards take a different approach over the usual game-used jerseys and bats found in a lot of modern baseball card products. Fragments of the Farm are back for another year. These are known for including a variety of items from MiLB ballparks. In the past, these have used some standard jerseys but expanded into ballpark flags, promotional bobbleheads and even team shares.
Mascot Relics, which have been part of the MLB Topps Opening Day brand for several years, make the minor league jump to 2021 Pro Debut.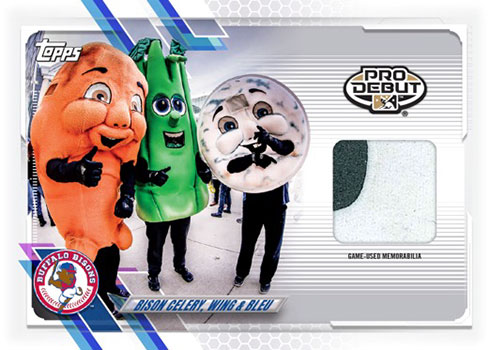 Parallels for both memorabilia sets include Blue (/150), Green (/99), Gold (/50), Orange (/25), Red (/10) and Black (1/1).
2021 Topp Pro Debut Baseball has three additional insert sets, all of which are new. The Cogeneration features a power hitter and a hard-throwing pitcher.
Major Scale shows players as they've progressed through the MiLB ranks, showing them in their various uniforms.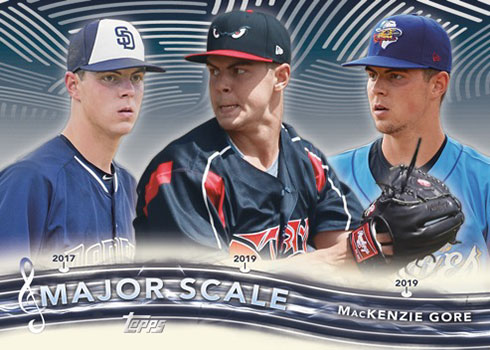 MiLB Legends showcases baseball greats from their days in the minors. These use the 1964 Topps Baseball design as their foundation.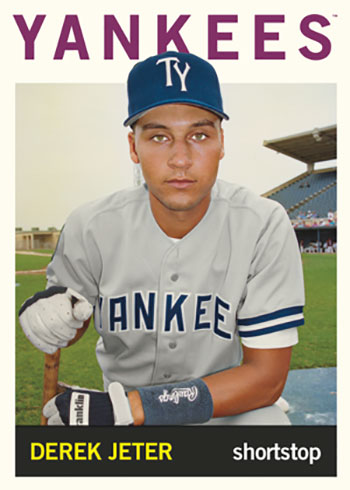 All three of these have Green (/99), Orange (/25) and Black (1/1) parallels. Select cards also have autographs.
2021 Topps Pro Debut Baseball cards at a glance:
Cards per pack: Hobby – 8, Jumbo HTA – 24
Packs per box: Hobby – 24, Jumbo HTA – 6
Boxes per case: Hobby – 12, Jumbo HTA – 8
Set size: 200 cards
Release date: May 26, 2021
What to expect in a hobby box:
Autographs or Memorabilia Cards – 4 Total
The Cogeneration – 4
Major Scale – 2
MiLB Legends – 4
What to expect in a jumbo box:
Autographs – 3
Chrome Parallels – 36
The full 2021 Topps Pro Debut Baseball checklist will be added as soon as it's available, likely shortly before the set's release.